Mehow (Michal Pospieszalski)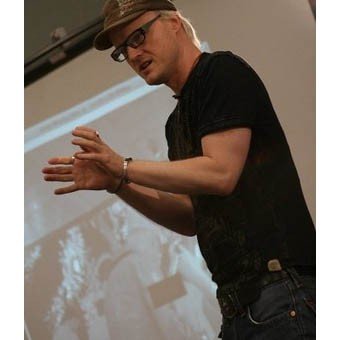 Mehow had a career in IT before he became a pick up artist and dating coach. He initially studied with Mystery and Lovedrop at
Mystery Method
, he created his own company "
Mehow Inc.
" in 2006.
He is well-known for presenting his advice in action. Using hidden-camera videos of how his advice is implemented, he is differentiated from his fellow PUAs in a sense that he shows his advice being applied in real life with apparent transparency.
Wiki Contents
Personal Data
Commercial Alias Name:
Mehow (or Mehow PUA, or Mehow Powers)
Real Name: Michal Pospieszalski
Nationality: Polish
Date of Birth: July 01, 1973 (Age 47)
Height: 6"1
Profession(s):
Pick Up Artist (PUA)
Dating Coach
Affiliated Dating Companies: Mehow Inc
Web Presences
Twitter

profile: @MehowBeSocial
PureKino - this is Mehow's own approach to attraction. According to him, all you need to attract a woman is influential kinesthetics. Composing of verbal prowess (words) and a lot of touching (kino).
Value Velocity - this is a concept that Mehow developed based on his own experience. It states that as long as the topic you are talking to a woman with has value, it would take less than 10 seconds for attraction to set in.
Solo winging - Mehow firmly believes that though having a wingman can sometimes be valuable, solo winging can get you much better results.
The Microloop
Biography
Personal Life
Mehow, born Michal Pospieszalski in Warsaw, Poland originally studied and worked in the IT and computers sector in Washington, DC area.
Some of his work was linked to computer hacking and on the side in his spare time he made money from playing World of Warcraft professionaly, as well as a bit of Dungeons & Dragons and online poker.
He says that his early involvement with girls was very restricted - his first kiss was in the last month of high school, and he lost his virginity at the age of 22 to his second girlfriend.
Later he decided that "American girls hated me" and started up a social club for foreign people with one of his friends. This became very successful and thanks to the club and some help from his friend he met and married his ex-wife. The relationship did not last long, finishing with her cheating on him with another man, and an expensive divorce.
At this point he moved to San Diego, California and by serendipity his room mate turned out to be connected to the Pick Up Artist industry, and led to him getting deeply involved in it.
His journey into pick up artistry strated with a bootcamp with Mystery (Erik von Markovik) in 2006. After this he began studying with Mystery and Lovedrop (Mystery's wing) and later worked for the original Mystery Method Corporation.
He says of those days that Chris Odom took him under his wing in Miami and the club scene there and helped him learn in his first year. He also learned a lot from Mystery during that time.
Pickup Artist Career
When Mehow launched his company Mehow.tv in 2006 he did it with a bang. He was the first coach to produce a lot of '
infield video
' for men to learn from seeing him in action, and this made him very popular. His infield series of products named "infield insider" also featured many well known pick up artists such as
Hypnotica
,
David Wygant
, Jerry Tran (Asian Playboy), Sean Messenger,
Jon Sinn
,
Carlos Xuma
, El Topo, Speer,
Vince Kelvin
,
Nick Sparks
and
Zack Bauer
amongst others.
From this beginning success Mehow built continued to build his reputation by bringing out new techniques and concepts to attract women and manage relationships. Many of these were included in his 10SSA (10 Second Sexual Attraction) system. This system was continued to be developed as Mehow spent a lot of time in the Miami night club scene. The One(der) System and the NSA system are more refined evolutions of the earlier 10SSA. At the beginning of 2013 he launched 10SSA 2.0, again taking the system and refining it further. In this latest system Mehow brought back his infield videos to help demonstrate it.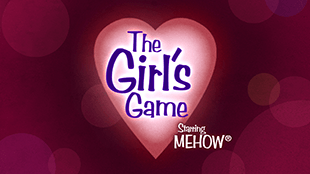 Mehow's TV reality show "
The Girls' Game
", where he teaches women the techniques of pick up artistry, launched on Yahoo! Screen on June 13th 2013. The theme of the show is that Mehow is making up for having taught good game to some guys who don't use it respectfully (i.e. taking advantage of women) by teaching some women the game also to even the playing field. The show airs weekly on Saturday evenings, is a short 5 minutes each episode, and can be viewed
here
.
Around the same time, on June 18th, Mehow also publishes his first paperback book "How to Talk to Hot Women". So it's a big year for Mehow, and you can expect to hear a lot about him in the press and the blogosphere.
Mehow (Michal Pospieszalski)'s Credentials & Experience
What Others Say About Mehow
"Over and over again I have seen Mehow pick up women that seem to be 'out of his league'—he is one of the few teachers who walks the walk. If you follow the techniques in this book, you will become fantastic with women."
-
Richard La Ruina
,
PUA Training
"An inventor who thinks outside the box and finds solutions to problems few people can figure out … Mehow has become a guy who, from years of experiences, has recognized his own strengths and knows how to make them work for him."
- Tyler (aka Owen Cook), Real Social Dynamics
Books, Courses and Coaching & Mehow (Michal Pospieszalski) Reviews
Help Us to Improve this Profile
The information in this coach profile and wiki is verified by Dating Skills Review's Editors to be as objective, complete and close to the truth as possible. It was created by Angel Donovan.
Help us improve this profile of Mehow (Michal Pospieszalski) by sending us any information you believe to be missing, wrong or lacking detail or good quality images we don't have. Please state sources where possible to make our job easier to verify the correctness of the information.
Contact: [email protected]
"Listen In As We Share The Top Takeaways From The Best Dating Products Ever Created... Shave Years Off Your Learning Curve As You Discover What Really Creates Success With Women"
Here's just a few things we reveal in this info-packed interview:
The surefire products that are proven to work - based on 15+ years coaching men to dating success.
Why we dubbed this one product 'idiot-proof' and how it can transform a woman's reaction to you almost immediately.
Feel anxious about approaching women? Discover how to bypass that and set up a stream of dates with gorgeous women in as little as 20 minutes a week.
Dating Skills Review has been featured or quoted in: