Vince Kelvin (Hollywood)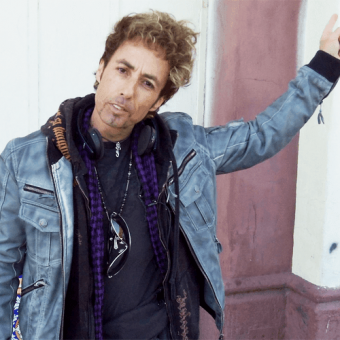 Vince Kelvin (Hollywood) dating coaching in the early 2000s with Ross Jeffries before moving out to build his own business in 2006.
He is based in Hollywood, L.A. where in September 2011 he moved into the original Project Hollywood mansion with Sal Peer (Speer).
Wiki Contents
Personal Data
Commercial Alias Name:
Hollywood
Real Name: Vince Kelvin
Nationality: American
Date of Birth: March 03, 1968 (Age 52)
Height: 5"8
Profession(s):
Pick Up Artist (PUA)
Dating Coach
Affiliated Dating Companies: Seduction Coaching
Biography
Personal Life
Vince grew up in Venice, Los Angeles. He worked in a number of jobs there while he played in a band hoping to become a full time musician. His band travelled to Europe amongst other places to play concerts, although they never made it big.
Pickup Artist Career
Vince Kelvin was originally
Ross Jeffries
' student in the late 90s, then wingman and later business associate during the early 2000s. He split from Ross' company "
Speed Seduction
" in 2006 to start up his own business.
He was one of the earliest members of the Seduction/ Pick up Artist community and an original member of Mystery's Lounge.
Vince Kelvin is known for being very active and open about his 'antics' in picking up women, and he frequently posts photos and videos of demonstrations. Him kissing women at parties and in the street mostly.
He is one of the co-founders with Johnny Wolf of the PUA World Summit held yearly in L.A.
Vince and Sal Peer tried to resurrect the original Project Hollywood mansion from Neil Strauss' "The Game" when they moved in in September 2011. Unfortunately it didn't last long and they left the premises 6 months later and parted ways.
Books, Courses and Coaching & Vince Kelvin (Hollywood) Reviews
Help Us to Improve this Profile
The information in this coach profile and wiki is verified by Dating Skills Review's Editors to be as objective, complete and close to the truth as possible.
Help us improve this profile of Vince Kelvin (Hollywood) by sending us any information you believe to be missing, wrong or lacking detail or good quality images we don't have. Please state sources where possible to make our job easier to verify the correctness of the information.
Contact: [email protected]
"Listen In As We Share The Top Takeaways From The Best Dating Products Ever Created... Shave Years Off Your Learning Curve As You Discover What Really Creates Success With Women"
Here's just a few things we reveal in this info-packed interview:
The surefire products that are proven to work - based on 15+ years coaching men to dating success.
Why we dubbed this one product 'idiot-proof' and how it can transform a woman's reaction to you almost immediately.
Feel anxious about approaching women? Discover how to bypass that and set up a stream of dates with gorgeous women in as little as 20 minutes a week.
Dating Skills Review has been featured or quoted in: