Paul Janka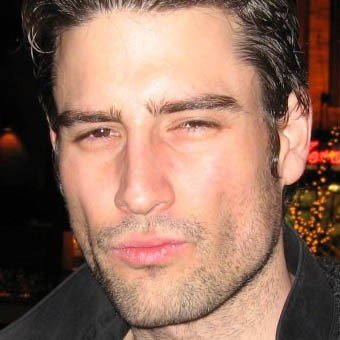 Paul Janka is a 30 something playboy from New York, one of the biggest the city has ever had (by number of women slept with). He fell into the role of a 'dating coach' when he was accidentally discovered by the media in the New York area.
First 'Today', then many other TV programs covered his playboy lifestyle and his approach to meeting women on the street during the daytime. Since 2007 he has been coaching men on how to meet women and become 'Casanovas' themselves.
Wiki Contents
Personal Data
Real Name:
Paul Anton Janka
Nationality: American
Date of Birth: June 01, 1975 (Age 48)
Height: 6"2
Profession(s):
Pick Up Artist (PUA)
Dating Coach
Affiliated Dating Companies: Attraction Formula
Main Concepts and Ideas of Janka Method
Janka's advice is widely known to be effective during the day. "Day Game" is his specialty, teaching men how to meet women in places you visit daily such as the grocery store, your office or school, or a coffee shop.
Paul Janka is also known for his focus on 'efficiency' and what he calls an 'industrial' approach to picking up women (or hustling as he calls it). He emphasizes investing the least amount of time possible to pick up women.
Janka believes that the most effective way to pick up a woman is by keeping the conversation short. He does not focus on opening lines and maintaining the flow of the conversation. Instead, he believes that all you need to do from the initial approach is get the girl's number. After that, you can follow up through texting or calling. Leading the girl to bed would be easier then. After all, she gave you her number, which implies that she's into you as well.
Some of Janka's Philosophies as shown through his book Attraction Formula are the following:
1. Preparation - Philosophy and Mindset
2. Engagement - Bringing Her into Your Reality
3. Midgame - Moving Beyond the Digits
4. Sexual logistics - Making It Happen
5. Relationships - The Final Frontier
6. Luxury Problems - Consequences of the Player Lifestyle
Paul Janka Quotes
"Judge a woman based on how she behaves, not on how she looks."
"You can't hit on girls you're not attracted to, 'cause that won't teach you anything."
"The shortest distance between a man and woman is a girl talking."
"Part of the beauty of new interactions is that no one knows about my past."
"I say very little on a date, I touch a lot and I OFTEN have sex."
"Chance will not get you laid. Don't leave things up to chance."
"In some of the best pickups I've done, there's a level of condescension, combativeness, and dismissiveness that isn't acceptable in calm society. But it's fun and it produces results."
Biography
Personal Life
Paul Janka was born and raised on the West Coast in Santa Monica, California. Prior to becoming a dating coach he has been an entrepreneur, hedge fund analyst, tutor, actor and writer. He has a physics degree from Harvard. Of all of these he probably enjoys writing the most.
He moved to Boston for his education at Harvard, and went straight into entrepreneurship after leaving school. He had some business success but eventually after 5 years the company he founded went bankrupt and he was left in a less than perfect financial situation.
At the same time, as he was in his twenties he says he was relatively successful with women compared to the average guy (sleeping with 30 women by his mid-twenties). However he remembers being frustrated many times with opportunities he missed at the time.
He moved to New York City after his first stint with his own business and worked at a hedge fund as well as a tutor going forward. He says he was amazed by the number of attractive and beautiful women in the streets of New York city when he arrived.
When he arrived in New York as a consequence he naturally began to spend more time chasing women and developed a relatively extreme player lifestyle.
Pickup Artist Career
In NYC Paul Janka spent a lot of time picking up women, and became pretty good at it. Soon, he met another player, who had similar goals and they began swapping notes, theories and learning from each others mistakes and successes.
His circle of friends were well aware of his playboy lifestyle because he constantly had new women at the parties he held or was invited to. This gained him a reputation and he was quite open about his lifestyle.
In 2005 Paul wrote a personal piece for fun to share with his friends. It was named 'Getting Laid in NYC' (you can download it here) and related some of his 'playboy' learnings, with some humor added in. He sent it to some of his friends, many of which were from his Harvard or hedge fund days and working in the investment banking industry.
Although he didn't know it at the time, this was the spark that would set himself up for a lot of media exposure later on.
A couple of years later he discovered that the document had been circulated around and a lot of people had read it. Bankers would even use it when planning their dates and talking amongst themselves, asking themselves "What would Janka do?".
The document got indexed by Google at this time and a reporter from "Psychology Today" found it. Janka did a piece with them on the subject of meeting and dating women.
Shortly afterwards one of the girls he had got the number of happened to find it when she Googled his name. He says today that he honestly felt a good connection with her. But having seen the document she got enraged, thinking he wasn't serious about her and was just picking her up like all the other girls. He managed to get her out for coffee, and at this point discovered she was a producer with "Today".
Just one of life's coincidences. She suggested that they do a piece on him, and when he agreed and went ahead with it, it sparked a series of appearances on TV shows (See News & Media items for video footage at bottom of page).
The biggest of these was with Dr. Phil where he had a cam and microphone strapped on him to walk around NYC and pick up women live. He gave a pretty good performance, getting girls numbers, which sparked more interest in him.
Paul is known for his direct honesty, which comes across in these TV appearances. He tells many stories where it didn't work out with women as well as the many stories where it does. He also tells it exactly how he sees it.
In 2007, Paul Janka wrote an eBook entitled Attraction Formula. He relayed his experiences and his transformation from a "20-year old virgin to a playboy who have slept with 146 beautiful women". After the success of the product, Janka continued to pursue his career as a dating coach through his company (also named Attraction Formula, recently re-branded "Janka Method").
Thanks to the book and media appearances Paul Janka became a talk-piece on websites such as Gawker.com and continued to receive a lot of media attention in New York. In 2008 when a girl met him under the pretense of wanting to date him (but with her own journalistic agenda) she later accused him of sexual assault to Gawker. This generated a lot of attention with both negative and positive comments aimed at Janka. The girl never pressed charges.
Although many admire him and follow his advice, some are just plainly offended by his approach to women, even calling him a "sex creep". As far as criticism goes.
However, no matter what people may say, there is no denying that Paul Janka's advice has been demonstrated as effective on live TV - which is not the case for most dating coaches (see below in Evidence of Dating Skills).
Janka continues to live in New York City and has writing projects underway in addition to his dating instructing activities.
Paul Janka's Credentials & Experience
As of 2010 Janka had self proclaimed to having slept with 234 women. Around 2007 this number was 146.
According to Jezebel.com journalists he dated Flavia Colgan, a correspondent on MSNBC (see photos below), for a short fling.
His two most recent long term relationships were one between 2005 and 2007 and his current relationship is with a girl he's been with since 2009.
He has put out a lot of live video footage of him approaching women, both on public television (Dr. Phil) and in his training products including "Attraction Formula Infield Pickups. The videos below show two examples of live footage of Janka approaching and getting phone numbers from women in the street.
Notable Media Appearances
Books, Courses and Coaching & Paul Janka Reviews
Help Us to Improve this Profile
The information in this coach profile and wiki is verified by Dating Skills Review's Editors to be as objective, complete and close to the truth as possible. It was created by Angel Donovan.
Help us improve this profile of Paul Janka by sending us any information you believe to be missing, wrong or lacking detail or good quality images we don't have. Please state sources where possible to make our job easier to verify the correctness of the information.
Contact: [email protected]
"Listen In As We Share The Top Takeaways From The Best Dating Products Ever Created... Shave Years Off Your Learning Curve As You Discover What Really Creates Success With Women"
Here's just a few things we reveal in this info-packed interview:
The surefire products that are proven to work - based on 15+ years coaching men to dating success.
Why we dubbed this one product 'idiot-proof' and how it can transform a woman's reaction to you almost immediately.
Feel anxious about approaching women? Discover how to bypass that and set up a stream of dates with gorgeous women in as little as 20 minutes a week.
Dating Skills Review has been featured or quoted in: