Jason Capital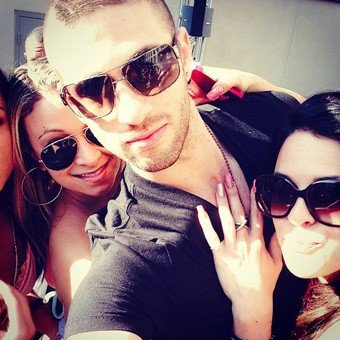 Jason Capital is a former dating coach who was known as "America's honest dating coach". He released many online products and has helped over 100 000 men improve their lives with women. He is also the author of the book "Status", a topic that he heavily focused on in his dating products. It's also the central theme of his annual live event, the "High Status Summit".
Jason has since turned his attention to helping people live the "laptop lifestyle" by earning money online. His business continues to grow and Jason has established himself as one of the top young entrepreneurs in the United States today.
Wiki Contents
Personal Data
Commercial Alias Name:
Jason Capital
Nationality: American
Date of Birth: June 11, 1988 (Age 35)
Height: 6'1"
Profession(s): Entrepreneur
Affiliated Dating Companies: Jason Capital Dating
Web Presences
Twitter

profile: @JasonCapital
Facebook profile: JasonCapitalDating
Biography
Personal Life
Jason does not share much about his life or PUA history. The About page on his Jason Capital Dating website states, "When I found out I had to do an "About" page, I didn't want to...I don't really like writing about myself – I much prefer talking about myself."
Jason grew up in Detroit Michigan before making a life for himself in L.A., and currently lives in the Beverly Hills area. He admits being a virgin until age 20 in his junior year of college. In college, he was nicknamed the Make-Out King because he would rather make out with girls than take any of them home. Jason's smooth approach with the girls resulted in his friends creating the Jason 15-minute rule – he didn't talk to a girl more than 15 minutes without kissing her at least once.
Dating Advice Career
He calls himself, "America's Honest Dating Coach". This is primarily due to the fact that his pick up methods are focused around "honest" approaches rather than acting "fake". His "honest" style of picking up women involves confidently speaking your mind.
He claims that many of the picking up women training sources he used to learn actually made him worse with women. He didn't like acting "fake" in order to pick up women.
An eye-opening experience when playing co-ed basketball changed his way of thinking. "Instead of censoring my thoughts, I said EXACTLY what was on my mind". It resulted in Jason hooking up with the girl he was chatting up. From that point on, Jason re-evaluated his approach to picking up women and changed it into one very different from what he had previously learned.
He claims that when he first began sharing his advise with others that clients were willing to pay $10,000 for his expertise and advice. As a result, he became known as the "10K Guy".
Jason says nowadays guys put too much focus in the cold approach, making it more of a big deal than it is. The problem with the cold approach is that it has no real Return on Investment (ROI). Guys should focus on keeping things fun and moving away from the ego "got to have it now" aspect. Also, guys have a tendency to create sexual barriers that lead to being uncomfortable with themselves. Once this is overcome, they are more free to move to the next step with a woman.
Books, Courses and Coaching & Jason Capital Reviews
Help Us to Improve this Profile
The information in this coach profile and wiki is verified by Dating Skills Review's Editors to be as objective, complete and close to the truth as possible.
Help us improve this profile of Jason Capital by sending us any information you believe to be missing, wrong or lacking detail or good quality images we don't have. Please state sources where possible to make our job easier to verify the correctness of the information.
Contact: [email protected]
"Listen In As We Share The Top Takeaways From The Best Dating Products Ever Created... Shave Years Off Your Learning Curve As You Discover What Really Creates Success With Women"
Here's just a few things we reveal in this info-packed interview:
The surefire products that are proven to work - based on 15+ years coaching men to dating success.
Why we dubbed this one product 'idiot-proof' and how it can transform a woman's reaction to you almost immediately.
Feel anxious about approaching women? Discover how to bypass that and set up a stream of dates with gorgeous women in as little as 20 minutes a week.
Dating Skills Review has been featured or quoted in: