David Wygant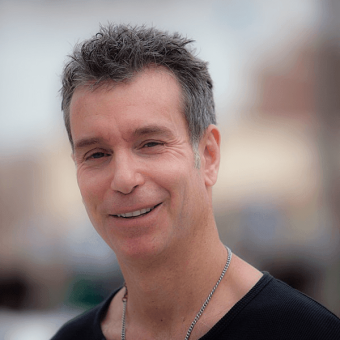 David Wygant differs from other dating coaches by the fact that he coaches both men and women and that he advocates a natural and down to earth approach to dating (and recommends not using pick up tactics).
He is popular with the media, getting featured and quoted more often than the majority of dating coaches.
Wiki Contents
Personal Data
Real Name:
David Wygant (pronounced Why-gant)
Nationality: American
Date of Birth: July 01, 1962 (Age 60)
Height: 6"2 (188cm)
Profession(s): Dating Coach
Affiliated Dating Companies: David Wygant Inc.
Web Presences
Twitter

profile: @davidwygant
Facebook profile: therealdavidwygant
Blog: davidwygant.com/blog
Trademark Advice
David Wygant advocates the use of Natural Game (Confidence and Being True to Oneself).
Using this as the means of instruction for every concept he teaches, he specializes in giving detailed advice on various skill sets including how to approach women, online dating, phone and text game, and how to lead women into the bedroom.
Unlike the majority of dating coaches, he coaches both men and women.
Biography
Personal Life
David Wygant did not really anticipate his career path to be in the dating field. In fact he only started to develop his dating skills after he got divorced.
He resides in Venice, California with his dogs and cats.
Dating Advice Career
David Wygant was one of the earliest dating coaches in the dating industry. In 2003, he was featured in an episode of MTV's hit series "Made". Today he differentiates himself by the fact that he coaches both men and women.
David is frequently covered in the press and media and has regular spots where he publishes articles in various media. This has includes TV appearances (E! Entertainment Television, FoxNews, Dateline NBC, CBS News, ABC News, BBC and MTV), appearances on 100s of radio shows, features and quotes in magazine and newspaper articles (Cosmopolitan, Men's Health, The New York Times, The Chicago Tribune, USA Today, Maxim, and The Los Angeles Times) and an ongoing writing space for Yahoo! Personals.
David Wygant was indirectly used for inspiration for the 'dating coach' character played by Will Smith in Hitch (2005). Early in the film's development Wygant was pushing his own reality TV series concept of him coaching people. Because of this he serendipitously met with the producers and directors of the film. They sat down to talk about David's ideas and lifestyle. Inevitably some of them made their way into the film.
David Wygant's Credentials & Experience
Wygant was married and divorced in his early 30s. The relationship lasted 3 years.
He got married again in early 2009 and they had a baby together in September 2010.
Books, Courses and Coaching & David Wygant Reviews
Help Us to Improve this Profile
The information in this coach profile and wiki is verified by Dating Skills Review's Editors to be as objective, complete and close to the truth as possible. It was created by Angel Donovan.
Help us improve this profile of David Wygant by sending us any information you believe to be missing, wrong or lacking detail or good quality images we don't have. Please state sources where possible to make our job easier to verify the correctness of the information.
Contact: [email protected]
"Listen In As We Share The Top Takeaways From The Best Dating Products Ever Created... Shave Years Off Your Learning Curve As You Discover What Really Creates Success With Women"
Here's just a few things we reveal in this info-packed interview:
The surefire products that are proven to work - based on 15+ years coaching men to dating success.
Why we dubbed this one product 'idiot-proof' and how it can transform a woman's reaction to you almost immediately.
Feel anxious about approaching women? Discover how to bypass that and set up a stream of dates with gorgeous women in as little as 20 minutes a week.
Dating Skills Review has been featured or quoted in: