PUA Training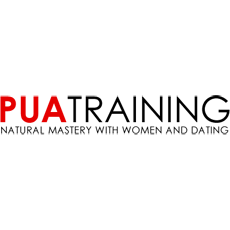 PUA Training, led by Richard La Ruina, appeared in 2005 shortly after the publication of the bestseller "The Game".

Despite having a late start compared to other companies in the dating industry, PUA Training grew very fast thanks to its aggressive PR strategy and hiring coaches that were already well known in London.

It is the largest dating company to have been founded in the UK, and now also has activities in the U.S. led by Adam Lyons.
Contents
Trademark Advice & Dating Systems
In early years teaching people to become "Pick Up Artists" with standard PUA techniques (e.g. PUA routines, NLP/ speed seduction).
In recent years, just finding and working with top coaches who bring their own expertise / experience to creating new courses for PUA Training (e.g. Yad for Day Game Domination, Scott Valdez for Women on Demand and Race de Priest for 43 Texts that Guarantee Sex.
History of PUA Training
PUA Training was the second dating company to be founded in the UK market.
The first, Impact Interaction, founded in early 2004 and referenced in "The Game" was divested by its founders in late 2005 and later disappeared after mis-management by its new owners.
This left the UK market entirely open for PUA Training. The main competition based in the U.S. (Real Social Dynamics, Mystery Method Corporation) and Eastern Europe (Bad Boy Lifestyles) had a disadvantageous cost base having to fly their coaches into the market. This enabled PUA Training to coach students at a lower price point, giving them another advantage.
PUA Training, thanks to its aggressive PR and marketing strategy and these advantages grew into a significant player in the dating coaching industry very quickly.
Some of the better known dating coaches besides Gambler at PUA Training have been Adam Lyons (AFC Adam), Beckster and Kezia Noble. Adam Lyons runs the U.S. arm of PUA Training today with his wife Amanda Lyons.
Beckster and Kezia Noble have left over the years to start up and work on their own dating projects. Beckster left in 2009 and Kezia Noble left in 2010.
PUA Training has recently launched activities in non-English language speaking countries including Germany, Italy and South Korea.
News & Media Exposure
Books, Courses & Coaching from PUA Training
Help Us to Improve this Profile
The information in this company profile and wiki is verified by Dating Skills Review's Editors to be as objective, complete and close to the truth as possible.
Help us improve this profile of PUA Training by sending us any information you believe to be missing, wrong or lacking detail. Please state sources where possible to make our job easier to verify the correctness of the information.
Contact: [email protected]
"Listen In As We Share The Top Takeaways From The Best Dating Products Ever Created... Shave Years Off Your Learning Curve As You Discover What Really Creates Success With Women"
Here's just a few things we reveal in this info-packed interview:
The surefire products that are proven to work - based on 15+ years coaching men to dating success.
Why we dubbed this one product 'idiot-proof' and how it can transform a woman's reaction to you almost immediately.
Feel anxious about approaching women? Discover how to bypass that and set up a stream of dates with gorgeous women in as little as 20 minutes a week.
Dating Skills Review has been featured or quoted in: