Vin DiCarlo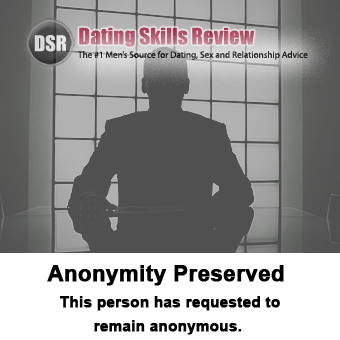 Vin DiCarlo is a dating advisor and coach from Connecticut who appeared in 2006. His advice is based on "Structured Natural Game".
From a late start compared to some of the early dating coaching companies DiCarlo has worked hard and developed a large number of dating advice products and developed a strong brand name/ reputation in the pick up artist community.
Wiki Contents
Personal Data
Commercial Alias Name:
Vin DiCarlo (formerly "Woodhaven")
Nationality: American
Date of Birth: August 29, 1978 (Age 45)
Height: 5"11
Profession(s):
Pick Up Artist (PUA)
Dating Coach
Affiliated Dating Companies: DiCarlo Diclassified
Web Presences
Twitter

profile: @vindicarlo
Trademark Advice
"Structured Natural Game": Mindsets, inner game/confidence, and other internal or natural elements are considered to be the most essential dating skills.
1. Have intelligent and beautiful women as your top choice. Don't waste your time with someone you don't really cherish.
2. Take hold of the steering wheel in all of your relationships. Always adhere to your own terms when starting a relationship.
3. Don't try so hard to "pick-up". Approach everything the natural way. Don't lie, cheat, or manipulate.
4. Learn to be your real self. The best way to make Vin's method work is to never pretend to be anyone else.
5. You can transform yourself effectively with ease. No matter how far two points are, one straight line can bridge the gap rather quickly. Vin's method can transform an average guy into a capable pick-up artist without resorting to material and artificial means.
6. Don't limit your social interactions. Expand your social circle and take good care of newly found friendships.

Biography
Personal Life
Vin DiCarlo was born and raised in Connecticut, USA. Although he was born in Middletown on August 29, 1978, he was raised in Portland.
DiCarlo says that as a teenager he was a geek and a virgin for most of his high school life.
Right after high school he studied at the University of Connecticut majoring in Physics.
He moved to Boston shortly afterwards, and a few later again moved to New Jersey, New York. He has been based there ever since.
DiCarlo had bad luck in love and relationships. The first girlfriend he ever had cheated on him. Despite promising himself never to feel crushed again, the same fate struck him after he married at a later time in his life. The marriage only lasted 6 months.
Pickup Artist Career
Vin got involved in the pick up artist community when he heard that it was possible to pick up girls within only 10 minutes. Searching online, he first found Ross Jeffries (one of the oldest seduction coaches). He also studied David DeAngelo materials.
DiCarlo became an active member on the seduction internet discussion forums posting under the name of "Woodhaven" and established a pick-up artist lair in Boston.
In 2005, DiCarlo attended a paid bootcamp held by Sebastian (Dimitri) Drake. He made a good impression on Drake and went on to join him helping on bootcamps in New York and Boston under Drake's dating company theApproach.
The dating company became one of the more popular ones and was soon holding workshops around the world, going from San Francisco to London to Singapore.
In October 2005 Vin (then known as Woodhaven) wrote an article on "Compliance and Value" and posted it on a blog and some of the forums. It was well received by pick up artists and was the starting point for creating his own name.
In 2007 Vin DiCarlo left The Approach to start up his own company DiCarlo DiClassified.
Vin's dating advice is based on a 'natural approach'. This could be in a way related to his timing, as Natural Game became a lot more popular after around 2006. His advice has been well received and he has worked hard, putting out several new products every year since he started.
In 2010 Vin launched the Pandora's Box System which has taken his company to a wider mass market.
Books, Courses and Coaching & Vin DiCarlo Reviews
Help Us to Improve this Profile
The information in this coach profile and wiki is verified by Dating Skills Review's Editors to be as objective, complete and close to the truth as possible. It was created by Angel Donovan.
Help us improve this profile of Vin DiCarlo by sending us any information you believe to be missing, wrong or lacking detail or good quality images we don't have. Please state sources where possible to make our job easier to verify the correctness of the information.
Contact: [email protected]
"Listen In As We Share The Top Takeaways From The Best Dating Products Ever Created... Shave Years Off Your Learning Curve As You Discover What Really Creates Success With Women"
Here's just a few things we reveal in this info-packed interview:
The surefire products that are proven to work - based on 15+ years coaching men to dating success.
Why we dubbed this one product 'idiot-proof' and how it can transform a woman's reaction to you almost immediately.
Feel anxious about approaching women? Discover how to bypass that and set up a stream of dates with gorgeous women in as little as 20 minutes a week.
Dating Skills Review has been featured or quoted in: