Real Social Dynamics (RSD)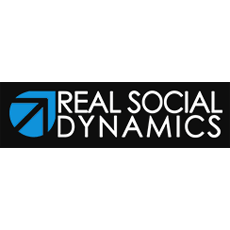 Real Social Dynamics (known as RSD) is one of the largest dating coaching companies in the world running bootcamps throughout most of the world. RSD is best known for its exposure in the bestseller "The Game" in which both of the founders, TD (Owen Cook) and Papa (Nick Kho) are main characters.
Contents
Trademark Advice & Dating Systems
Real Social Dynamics was originally known for teaching how to use "pick up artist routines". This reputation was promoted to the mass media by the bestseller "The Game"
However, the company changed direction in 2005 and began teaching an "inner game/ confidence" based system to meet and attract women.
History of Real Social Dynamics (RSD)
Real Social Dynanmics (RSD) was the first incorporated company ever to run dating coaching bootcamps. It was incorporated in 2003.
They did not run the first dating bootcamps, however. The first were run by Mystery (Erik von Markovik) under the brand of Mystery Method before it was incorporated. The founding members (Papa and TD) of RSD initially took bootcamps with Mystery Method, and before founding their own business also worked as instructors on Mystery Method bootcamps.
The company first ran seminars and coaching bootcamps from its headquarters in Hollywood, just above Sunset Boulevard (named Project Hollywood by its household members).
From 2003 it was already running bootcamps and seminars outside of the U.S., flying dating coaches to other English speaking countries, the UK (London) and Australia (Sydney) to run the coaching programs.
In 2004 they set up a European headquarters in Spain (with Jeffy and Ozzie). This would be the beginning of better coverage of the European market. Jeffy and Ozzie would fly out on weekends to different European countries to run the bootcamps.

News & Media Exposure
Books, Courses & Coaching from Real Social Dynamics (RSD)
Help Us to Improve this Profile
The information in this company profile and wiki is verified by Dating Skills Review's Editors to be as objective, complete and close to the truth as possible.
Help us improve this profile of Real Social Dynamics (RSD) by sending us any information you believe to be missing, wrong or lacking detail. Please state sources where possible to make our job easier to verify the correctness of the information.
Contact: [email protected]
"Listen In As We Share The Top Takeaways From The Best Dating Products Ever Created... Shave Years Off Your Learning Curve As You Discover What Really Creates Success With Women"
Here's just a few things we reveal in this info-packed interview:
The surefire products that are proven to work - based on 15+ years coaching men to dating success.
Why we dubbed this one product 'idiot-proof' and how it can transform a woman's reaction to you almost immediately.
Feel anxious about approaching women? Discover how to bypass that and set up a stream of dates with gorgeous women in as little as 20 minutes a week.
Dating Skills Review has been featured or quoted in: