Christian Hudson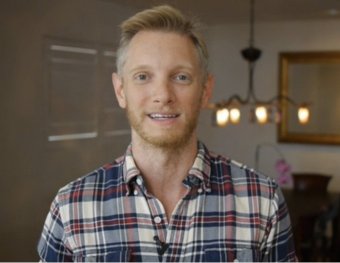 Christian Hudson originally managed Juggler's business, Charisma Arts from 2004 to 2006. In 2008 he launched his own dating company, The Social Man, with Nick Sparks. He later bought Nick Sparks out, and is now the sole owner of The Social Man.
He differentiates himself in the crowded dating advice market by emphasizing improving your overall quality of life (through social skills) both for attracting women and building networks of good friends.
His most popular programs from his company have been coaching bootcamps in NYC, The Girlfriend Activation System and The Desire System.
Wiki Contents
Personal Data
Commercial Alias Name:
Christian Hudson
Real Name: Jonathan Christian Hudson
Nationality: American
Date of Birth: August 16, 1978 (Age 39)
Height: 6"0
Profession(s): Entrepreneur
Affiliated Dating Companies: The Social Man
Web Presences
Facebook

profile: jonathanchristianhudson
Trademark Advice
Combining dating advice with social advice to help single guys build a good single lifestyle (women and friends)
Christian Hudson Quotes
"The quality of women in our lives is a direct reflection of the quality of men that we are."
"So much of what I see out there in the dating community is about being a fake alpha douche-bag."
"The road to getting better with women... is really about building a comfortable relationship with the world in general."
"If what's best for her, is not to be with you, then you got to give that to her."
"Women don't fall for Game. Women fall for men."
"Boys create drama to feel important. Men create adventure because they are important."
Biography
Personal Life
Christian Hudson went to the University of Michigan for his education, moving to New York city afterwards.
He founded and participated in several tech startups up through till 2004, which were more or less success, but never reached stability.
In 2004 his entrepreneurial streak took him into dating advice for a period, then to Jello Shots with caffeine in 2006, and finally back to dating advice in 2007 where he finds himself today.
The Jello Shots business backfired pretty badly because of legal issues which the company couldn't surpass (regulation is tight on combining caffeine and alcohol in products in new york) leaving Christian with nearly $100,000 of debt.
This was a low point that he has often admitted and discussed publicly. However, from this point onwards he has made steady progress to pay back these debts, finally becoming debt free in 2012.
In 2012 he moved from Manhattan to Miami preferring the lifestyle there. Over the years he has taken a very keen interest in self help and entrepreneurship and has also experimented with different faiths such as Christianity (although he later left this).
He has been in several long term relationships with women, and has currently been in a more serious relationship for over a year.
In 2014 he moved to Austin, Texas where The Social Man is today headquartered. He spends a lot of time traveling these days, and you frequently find him in NYC, L.A. or taking a break on one of the coasts in Mexico.
Dating Advice Career
In the early 2000s Christian discovered the pickup artist and seduction community and its self help materials. He got involved and eventually connected with a member named "
Wayne Elise (Juggler)
".
Shortly afterwards Christian proposed to Wayne to create a training business around Wayne's advice on meeting and connecting with women - this was the birth of Charisma Arts. Christian headed up the business development and infrastructure part of the business, while Wayne created the content and training. This business would last just over 2 years, when the 2 co-founders would part ways.
In 2007 Christian returned to the dating market to create "The Social Man", which is where you find him today as the founder and CEO.
The Social Man from the outset has positioned itself away from the pickup arts, and orientated itself toward teaching men to become healthy social men and develop their lives throughout - not just where it comes to women.
Christian began the business with Nick Sparks with live training programs and the first home based study program "Say Hello", and a year later with "Unbreakable".
Christian has grown The Social Man's team over time and taken onboard different partners such as Race de Priest and David Tian either temporarily or for specific collaboration projects. He has also coordinated wider projects involving several companies to bring them together for products or seminars (e.g. Fearless program).
Throughout the company's history, the one stable member, has been Nick Sparks, and you see them often today still working closely together.
In the year 2014 The Social Man's client base grew exponentially with the success of the
The Girlfriend Activation System
and
The Desire System
programs. This introduced The Social Man to a broader and more mainstream audience, and in 2015 we've seen the company innovating and changing to meet the demands of this broader audience upgrades and changes in their membership sites, main website and a new email magazine.
Christian Hudson's Credentials & Experience
Christian is currently in a long term relationship with an attractive model / actress. Over the years he has typically dated and been in relationships of long term duration involving attractive women from Manhattan.
Books, Courses and Coaching & Christian Hudson Reviews
Help Us to Improve this Profile
The information in this coach profile and wiki is verified by Dating Skills Review's Editors to be as objective, complete and close to the truth as possible. It was created by Angel Donovan.
Help us improve this profile of Christian Hudson by sending us any information you believe to be missing, wrong or lacking detail or good quality images we don't have. Please state sources where possible to make our job easier to verify the correctness of the information.
Contact: feedback@datingskillsreview.com
"Listen In As We Share The Top Takeaways From The Best Dating Products Ever Created... Shave Years Off Your Learning Curve As You Discover What Really Creates Success With Women"
Here's just a few things we reveal in this info-packed interview:
The surefire products that are proven to work - based on 15+ years coaching men to dating success.
Why we dubbed this one product 'idiot-proof' and how it can transform a woman's reaction to you almost immediately.
Feel anxious about approaching women? Discover how to bypass that and set up a stream of dates with gorgeous women in as little as 20 minutes a week.
Dating Skills Review has been featured or quoted in: