James Matador (Stan Tayi)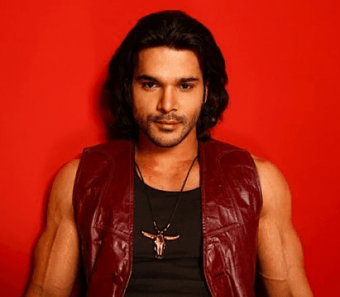 Wiki Contents
Personal Data
Commercial Alias Name:
James Matador (or just Matador)
Real Name: Stan Tayi
Nationality: American
Date of Birth: April 18, 1975 (Age 48)
Height: 6"2 (188cm)
Profession(s):
Pick Up Artist (PUA)
Dating Coach
Affiliated Dating Companies: Venusian Arts
Web Presences
Twitter

profile: @jamesmatador
Trademark Advice
The Matador Mayhem Technique: Matador Mayhem was the name given to the spectacle of Matador in a night club where he was spotted at times making out with several girls, one girl, her friends, and others - "mayhem". Matador's bootcamps have also been named 'Matador Mayhem' and his particular teaching style and techniques have also become known as the Matador Mayhem Technique as a result.
Matador's teaching style is different to Mystery's, although he follows and has been inspired by Mystery's advice and techniques.
Matador's specialties include physical escalation and making it a reward for the woman, and working on your avatar (the persona you use when going out to meet women) to have the confidence to approach and meet women.
Biography
Personal Life
Matador's real name is Stan Tayi and he is of Indian ethnicity. He graduated from Depaul University with a major in Computer Science. Upon graduation, he worked in technology and management consulting.

Since finishing the Pickup Artist show, Matador has been studying to complete a film school degree and using it to focus on the business, to produce more infield footage, and better quality footage. He wants to use this expertise in creating future pickup products. He is also working on a screenplay at the independent film level.

His spare time hobbies have included becoming a competitive martial artist and body builder.
Pickup Artist Career
James Matador was introduced and began working with Mystery in 2005 when Mystery was a part of Mystery Method Corporation.

They conducted worldwide bootcamps together in collaboration with Lovedrop and other coaches.

While at Mystery Method Corporation, Matador and Mystery developed the pilot for VH-1's The Pick Up Artist. The reality TV show aired for two seasons, with Matador playing a key role as an instructor.

After VH-1's The Pick Up Artist, Matador launched his official website PUAartist.com in 2012 as a Pickup Artist in training resource. The site provides Pickup Artist training, information, and tips to "playing the game" via online, in-person, and phone-based training. Matador is an active member on the sites community forum and offers personal insight.

Matador started the website as a piece of internet real estate meant to capitalize on the Pickup Artist words and language that people are looking for. PUAartist.com primarily focuses on Matador, but he is still an owner at Venusianarts, where he conducts most of his business. The website is Matador's vehicle to his ideology, up front and center. He has a vested interest in Venusianarts as well as his official website, and on improving both. He states that multiple sites are necessary in today's world.

He currently lives in L.A. and is working on an interactive membership site that is a learning environment / portal with courses, supplementing videos, and infields videos to illustrate the theoretical points of his seminar videos; all in a effort to aid the pickup learning process.
Notable Media Appearances
In addition to being featured on VH1's The Pickup Artist, Matador has also appeared on the Jon Steward Show, and Conan O'Brien. He has also received coverage in The New York Times and CNN.
Books, Courses and Coaching & James Matador (Stan Tayi) Reviews
Help Us to Improve this Profile
The information in this coach profile and wiki is verified by Dating Skills Review's Editors to be as objective, complete and close to the truth as possible. It was created by Angel Donovan.
Help us improve this profile of James Matador (Stan Tayi) by sending us any information you believe to be missing, wrong or lacking detail or good quality images we don't have. Please state sources where possible to make our job easier to verify the correctness of the information.
Contact: [email protected]
"Listen In As We Share The Top Takeaways From The Best Dating Products Ever Created... Shave Years Off Your Learning Curve As You Discover What Really Creates Success With Women"
Here's just a few things we reveal in this info-packed interview:
The surefire products that are proven to work - based on 15+ years coaching men to dating success.
Why we dubbed this one product 'idiot-proof' and how it can transform a woman's reaction to you almost immediately.
Feel anxious about approaching women? Discover how to bypass that and set up a stream of dates with gorgeous women in as little as 20 minutes a week.
Dating Skills Review has been featured or quoted in: