Bobby Rio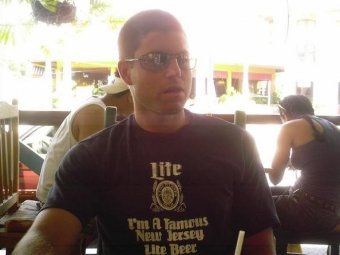 Bobby Rio is editor-in-chief and founder of
TSB Magazine
, a leading dating and lifestyle website for men.
For more than six years, Bobby has been teaching men how to flirt, attract women, improve their inner game, and social life. He is recognized for his ability to help men who may be considered boring or timid, to improve their conversation skills and have better interactions with women.
Wiki Contents
Personal Data
Commercial Alias Name:
Bobby Rio
Nationality: American
Date of Birth: January 01, 1980 (Age 43)
Height: 5"9
Profession(s):
Pick Up Artist (PUA)
Dating Author
Affiliated Dating Companies: TSBMag
Web Presences
Twitter

profile: @bobbyrio
Facebook profile: bobbyrio
Trademark Advice
I believe every man has the ability, the right, and the tools for the most distinguished personal achievement.
I love self-improvement and personal growth. I feel that personal development begins with conquering your dating life. I love helping others to take that first step to becoming a better developed man.
Biography
Personal Life
Bobby considers himself a man of leisure. He loves Brazil for its openness and travels there as much as possible to indulge in his favorite addictions – women, vacations, food, and alcohol.
Pickup Artist Career
In 2005, Bobby launched TSB Magazine with his friend Mike Stoute. TSB was a way for Bobby to organize all the information and expertise acquired over the years and create a website offering honest dating advice. TSB connects men with the lifestyle choices available to them so they can successfully improve in different areas of life. TSB uses a motivational positive change approach in helping men to improve their love life, fitness, wealth, and career. Over the years, the website has expanded and also offers its own TSB Magazine Mobile App.
Bobby also conceived The Social Training Lab as a way of capitalizing on the idea of a Mastermind. The Social Training Lab is a mastermind of men learning together, escalated by inviting specialty guest trainers and instructors. The lab offers more than just pickup by educating and offering improvement in areas of a man's life in order for him to interact better with women.
Bobby also runs his own blog called Make Small Talk Sexy. It provides conversation advice and techniques on how to talk to women, as well as products to improve a man's social and dating life.
In September 2013, Bobby launched the Spanish version of his magazine – TSB Hispano. The website provides the tips and techniques found on the English website. The site also includes a Spanish audience Youtube channel.
Books, Courses and Coaching & Bobby Rio Reviews
Help Us to Improve this Profile
The information in this coach profile and wiki is verified by Dating Skills Review's Editors to be as objective, complete and close to the truth as possible. It was created by Angel Donovan.
Help us improve this profile of Bobby Rio by sending us any information you believe to be missing, wrong or lacking detail or good quality images we don't have. Please state sources where possible to make our job easier to verify the correctness of the information.
Contact: [email protected]
"Listen In As We Share The Top Takeaways From The Best Dating Products Ever Created... Shave Years Off Your Learning Curve As You Discover What Really Creates Success With Women"
Here's just a few things we reveal in this info-packed interview:
The surefire products that are proven to work - based on 15+ years coaching men to dating success.
Why we dubbed this one product 'idiot-proof' and how it can transform a woman's reaction to you almost immediately.
Feel anxious about approaching women? Discover how to bypass that and set up a stream of dates with gorgeous women in as little as 20 minutes a week.
Dating Skills Review has been featured or quoted in: