Kezia Noble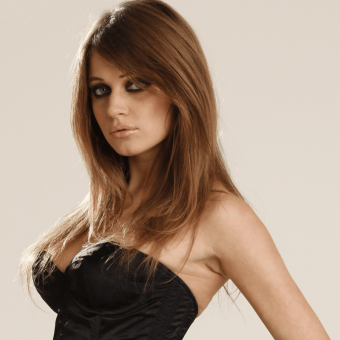 Kezia Noble was one of the first female instructors to start teaching men to pick up women. She was quickly able to build a reputation at
PUA Training
from 2006, alongside
Richard La Ruina (Gambler)
.
She left PUA Training to create her own dating company "Kezia" in 2009 which continues to coach men primarily in London, UK.
Wiki Contents
Personal Data
Commercial Alias Name:
Kezia Noble
Nationality: British
Date of Birth: August 26, 1982 (Age 41)
Height: 5"8
Profession(s): Dating Coach
Affiliated Dating Companies: Kezia
Web Presences
Twitter

profile: @kezia_noble
Facebook profile: kezianoble.officialfanpage
Kezia's advice is largely inspired by her time at PUA Training, with its roots coming from the Pick Up Artist community.
She is reputed for "being a bitch" or "giving tough love" during her bootcamps.
Biography
Personal Life
Kezia Noble was born in London in 1982 and continues to live there today.
Kezia began her career as a model and singer, however finding it difficult to get the success she aspired to in these competitive fields, she sought other work. Consequently, she was hired by PUA Training as a wing girl which started her career as a pick up artist instructor.
Alongside her dating advice career Kezia has continued to pursue a career as a singer and song writer. This eventually led her to sign with the American record label Renaissance Records. In 2006 she released her debut album, entitled Guilty Pleasures. This was followed up with the release of her second album in February 2008, Little Bird. She made a series of music videos for the albums, and they did relatively well.
Kezia has a younger sister, Hadassa Noble, who is also a dating instructor and works for Kezia's company.
Dating Advice Career
Kezia became a dating coach "by chance" after she was approached in a club by Richard La Ruina who noted that she was very direct. He though this attribute would be valuable for training men from a woman and she was hired into his company,
PUA Training
, to be a wing girl to clients in bars and clubs.
This was in 2006 soon after PUA Training was founded by Richard La Ruina.
A wing girl (who is usually an attractive girl) accompanies men in bars and clubs so that other women notice and perceive the men as more attractive.
Kezia took a liking to the pick-up arts, learned them, and moved from her 'silent' wing girl role to being a full time pick-up instructor.
As one of the very few female dating instructors who taught men at the time she quickly became popular and well known.
In August 2009 she appeared in the UK version of "The Apprentice", "Dragon's Den" alongside Richard La Ruina (Gambler) where they competed for further funding of PUA Training. They were unsuccessful, with the judges not appreciating the style of the business, although they were impressed by the financial results of PUA Training.
In 2009 Kezia left PUA Training to form her own dating company "Kezia". She has stated in interviews that she left because the company was not allowing her to publish her own products and she felt her creativity and freedom were being stifled.
She didn't leave on good terms with PUA Training and took with her some of PUA Training's coaches, including Beckster, one of the lead coaches who had also joined PUA Training in it's earliest days. The company was promoted heavily and developed quickly to becoming popular on the dating advice scene.
In June 2010 she published her own book 15 Steps to Becoming a Master Seducer. She made several high profile media appearances at the time, including "Good Morning" on ITV with Philip Schofield.
Kezia Noble's Credentials & Experience
What Other Dating Coaches Say About Kezia Noble
"Kezia Noble tells the truth about what it really takes to pull women."
Ross Jeffries
,
Speed Seduction
Notable Media Appearances
Kezia has also appeared in English magazine
Zoo
, where she has done a few lingerie photo shoots, as well as answering readers' questions in a weekly sex column.
UK tabloid The Daily Mail published a feature article on Kezia in March of 2013, claiming that she has coached more than 7000 men and has subsequently become a millionaire through her dating business.
Books, Courses and Coaching & Kezia Noble Reviews
Help Us to Improve this Profile
The information in this coach profile and wiki is verified by Dating Skills Review's Editors to be as objective, complete and close to the truth as possible. It was created by Angel Donovan.
Help us improve this profile of Kezia Noble by sending us any information you believe to be missing, wrong or lacking detail or good quality images we don't have. Please state sources where possible to make our job easier to verify the correctness of the information.
Contact: [email protected]
"Listen In As We Share The Top Takeaways From The Best Dating Products Ever Created... Shave Years Off Your Learning Curve As You Discover What Really Creates Success With Women"
Here's just a few things we reveal in this info-packed interview:
The surefire products that are proven to work - based on 15+ years coaching men to dating success.
Why we dubbed this one product 'idiot-proof' and how it can transform a woman's reaction to you almost immediately.
Feel anxious about approaching women? Discover how to bypass that and set up a stream of dates with gorgeous women in as little as 20 minutes a week.
Dating Skills Review has been featured or quoted in: