Mehow, Inc.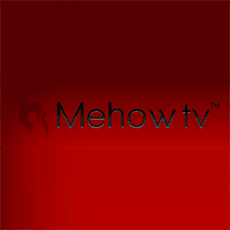 Mehow, Inc. was founded by Mehow in 2006 to provide Pickup Artist advice and coaching to men based on its founder's methods: Mehow.

The company has continued to refine and evolve its teachings and grown its team into a small but sizeable group of coaches. Some of its coach alumni who left went on to become well known coaches in their own right.
Contents
Trademark Advice & Dating Systems
First company to provide infield video training from the field:
Using an undercover video camera and mic they recorded live approaches of instructors and later break them down with narrative for you.
History of Mehow, Inc.
Mehow initially worked with Mystery Method and Venusian Arts from 2004, where he learned the Mystery Method system for meeting and attracting women.
In 2006 he went out on his own, founding Mehow.tv, with coaching that is very highly influenced by Mystery Method, and on which Mehow has built integrating his own and other people's insights into dating.
The company set itself apart from the rest of the companies with its 'infield insider' program which was a first for the dating industry. The program has recorded live footage of instructors meeting and attracting women in many situations - these include Mehow himself, instructors from other companies including David Wygant, Hypnotica, Sinn, Carlos Xuman and Speer and Mehow Inc's instructors.

Books, Courses & Coaching from Mehow, Inc.
Help Us to Improve this Profile
The information in this company profile and wiki is verified by Dating Skills Review's Editors to be as objective, complete and close to the truth as possible.
Help us improve this profile of Mehow, Inc. by sending us any information you believe to be missing, wrong or lacking detail. Please state sources where possible to make our job easier to verify the correctness of the information.
Contact: [email protected]
"Listen In As We Share The Top Takeaways From The Best Dating Products Ever Created... Shave Years Off Your Learning Curve As You Discover What Really Creates Success With Women"
Here's just a few things we reveal in this info-packed interview:
The surefire products that are proven to work - based on 15+ years coaching men to dating success.
Why we dubbed this one product 'idiot-proof' and how it can transform a woman's reaction to you almost immediately.
Feel anxious about approaching women? Discover how to bypass that and set up a stream of dates with gorgeous women in as little as 20 minutes a week.
Dating Skills Review has been featured or quoted in: