Marcus London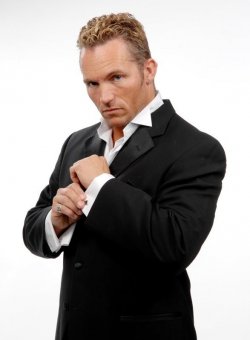 Marcus London is a famous British porn star with about 120 movies to his name.
He recently joined 2 Girls Teach Sex for a product on Squirting Orgasm Mastery.
Marcus calls himself the "king of squirting" and also teaches a course in how to get a woman to squirt during an orgasm.
Wiki Contents
Personal Data
Commercial Alias Name:
Marcus London
Real Name: Marcus London
Nationality: British
Date of Birth: January 15, 1968 (Age 55)
Height: 5"11
Profession(s):
Affiliated Dating Companies: 2 Girls Teach Sex
Web Presences
Twitter

profile: @marcuslondon
Facebook profile: marcusmaxius
Trademark Advice
Known for advice on squirting orgasms in particular which is something he has been very well known for in the porn movie industry.
Biography
Personal Life
Marcus London worked as a barman in his younger years and later managed and ran his own strip clubs. He started work in the porn industry in 2005.
Marcus married with another porn star, Devon Lee, in 2007 in Las Vegas. They had known each other for 8 months, and originally met in the Cheesecake Factory. He says he had never thought of marrying a girl before but he realized that Devon was so cool and he didn't think he'd every meet anyone like that again - this changed his mind.
Sex Education Career
Marcus got involved in sex education through the company 2 Girls Teach Sex (2GTS) who sought him out to work on a 'squirting mastery' video series to teach men how to make women squirt.
Marcus has been known in the porn industry as "The Squirt Instructor" due to his ability to make women squirt. Prior to working with 2 Girls Teach Sex specifically on creating a squirting course he appeared in videos making a variety of porn actresses, some among the most famous - squirt. For example, Tanya Tate.
In 2011 Marcus worked with the 2 Girls Teach Sex team on the Squirting Mastery video set which has become hugely popular.
Marcus London's Credentials & Experience
In 2012 Marcus said he had slept with 1,400 women in his lifetime. He says 600 to 700 of these women were for work as a porn movie actor. The rest of the women were thanks to a very active sex life while he was young working as a barman, and due to his later active open sex lifestyle (swinger clubs etc.).
He has been in a relationship with porn actress Devon Lee since 2006 and they got married in 2007. They remain married today.
Relevant Qualifications & Awards
2007 AVN (Adult Video News) Award – Best Oral Sex Scene (for the film "FUCK")

2010 AVN (Adult Video News) Award – Best Group Sex Scene (for the film "2040")
Books, Courses and Coaching & Marcus London Reviews
Help Us to Improve this Profile
The information in this coach profile and wiki is verified by Dating Skills Review's Editors to be as objective, complete and close to the truth as possible. It was created by Angel Donovan.
Help us improve this profile of Marcus London by sending us any information you believe to be missing, wrong or lacking detail or good quality images we don't have. Please state sources where possible to make our job easier to verify the correctness of the information.
Contact: [email protected]
"Listen In As We Share The Top Takeaways From The Best Dating Products Ever Created... Shave Years Off Your Learning Curve As You Discover What Really Creates Success With Women"
Here's just a few things we reveal in this info-packed interview:
The surefire products that are proven to work - based on 15+ years coaching men to dating success.
Why we dubbed this one product 'idiot-proof' and how it can transform a woman's reaction to you almost immediately.
Feel anxious about approaching women? Discover how to bypass that and set up a stream of dates with gorgeous women in as little as 20 minutes a week.
Dating Skills Review has been featured or quoted in: