Mystery Method Corporation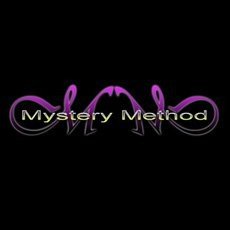 The Mystery Method Corporation was the original company to market the pick up and Mystery Method dating system developed by Mystery (Erik von Markovik).

Mystery (Erik von Markovik) and Nick Savoy became business partners in August 2004 to seriously bring to market products and services around Mystery (Erik von Markovik)'s pick up artist method named Mystery Method.

The company was incorporated and was owned by Nick Savoy since October 2004.

Mystery (Erik von Markovik) and Nick Savoy later split at the end of 2006. Nick Savoy took full control of Mystery Method Corporation, and rebranded to Love Systems in 2008. Mystery co-founded a new company Venusian Arts with Lovedrop (Chris Odom) and James Matador.
Contents
Trademark Advice & Dating Systems
The Mystery Method (M3): M3 was one of the later versions of Mystery (Erik von Markovik)'s method for picking up women.

M3 stood for the 3 phases that Mystery labelled Attraction, Comfort and Seduction. Mystery's method was first introduced in earlier formats by him in the late 1990s. M3 was the first to get formalized and the only one to be taught by the Mystery Method Corporation.
History of Mystery Method Corporation
The Early Informal Days
Between 2001 and 2004 the "Mystery Method" was the name used to market bootcamps with Mystery (Erik von Markovik) and a range of his collaborators including
Style (Neil Strauss)
and the founders of
Real Social Dynamics
, before they started their business.
The first bootcamp took place in Los Angeles in 2001 on the sunset strip. However, the majority of the bootcamps and seminars that took place during this time would be linked to Project Hollywood where the collaborators lived from November 2003 (covered in "The Game").
The business was run informally at this time.
Commercial Founding in 2004
Mystery (Erik von Markovik) and Nick Savoy became business partners in August 2004 to seriously bring to market the products and services around Mystery (Erik von Markovik)'s pick up artist method named
the Mystery Method
.
In October 2004 Nick Savoy incorporated the business as Mystery Method Corp. retaining full ownership.
Nick Savoy, a Wharton MBA (A top 5 ranked global Business School), approached Mystery with the idea to build a dating company that could take the Mystery Method and Mystery's reputation and market it to the masses.
Nick Savoy, an experienced pick up artist himself, had started his own business, but saw the much greater opportunity that Mystery's material and personal brand had.
Mystery would primarily bring the content (his Mystery Method) and his existing reputation and brand, and Savoy would be responsible for the business management side of the company. Savoy would also be deeply involved in the advice side of the business coaching on bootcamps from the beginning and writing the company's dating advice newsletter.
Rise of the Mystery Method Brand
Mystery was one of the main characters in
The Game
published in early 2005 which quickly became a bestseller and built his brand name. On the back of this, primarily Mystery (Erik von Markovik), but also Nick Savoy in some cases, appeared on a selection of high profile TV shows in the early days of Mystery Method Corp. which helped to give the company strong brand recognition.
(Indeed searches for Mystery Method today are still significant on Internet search enginees).
The shows included Jimmy Kimmel, ABC Primetime and Dr. Phil (see here for full list).
Mystery was also approached by VH-1 to create a reality TV show in 2005 named "The Pickup Artist" and began work on it. Nick Savoy worked in a consultant role for the design and development of the show at the beginning until the split (see below). The show didn't launch until August 2007.
Rapid Expansion in Headcount
Mystery Method Corp. started with a small base of instructors including Mystery, Savoy,
James Matador (Stan Tayi)
,
Lovedrop (Chris Odom)
,
Sinn
and
Tenmagnet
. These were original members of the pick up artist community that had already worked with or were friends with Mystery or Savoy.
The company expanded rapidly in instructor headcount from 2005 to 2007 mostly by identifying clients on their training bootcamps that had potential and training them up to become instructors themselves. Some of these early instructor recruits included Sheriff, Mr. M and London Playboy in the UK, and , Future and Dahunter in the U.S.
Mystery Method Corporation's Partners Part Ways
However, the two partners disagreed in the 'vision' for the company, with Mystery (Erik von Markovik) not appearing personally on Mystery Method bootcamps from mid-2005. Mystery became less and less present in the business.
In December 2006 Mystery and Nick Savoy chose to split. This was a contentious split involving legal battles over the original brand name "Mystery Method" and Mysterymethod.com.
In August 2006 Mystery co-founded a new company, Venusian Arts, with James Matador (Stan Tayi) and Lovedrop (Chris Odom).
In October 2008 Savoy rebranded the company to "Love Systems".
The dispute over the rights to the Mystery Method trademark and MysteryMethod.com was ended outside of court on good terms in August 2007. The agreement was that neither Love Systems nor Venusian Arts would make use of the Mystery Method name.
The end result has been that neither Love Systems or Venusian Arts can make use of the trademark "Mystery Method" and that they both hold the copyright for the published materials from the Mystery Method Corporation. Namely The Mystery Method: How to Get Beautiful Women into Bed.
Mystery Method Corp without Mystery (Mid 2006 to end 2008)
Nick Savoy continued to run and develop Mystery Method Corporation throughout this period. At first primarily through marketing of bootcamps run by Nick Savoy himself and Sinn.
From 2006 onwards Savoy and some of the instructors produced products such as the Magic Bullets Handbook, The Routines Manuals, The Relationship Management curriculum and the interview series.
The product range developed by Nick Savoy and the instructors during this time became the bedrock of Love Systems' dating system. For information on these products see the Love Systems profile.
Further Information
Today both
Love Systems
and
Venusian Arts
continue to market their own dating systems that have substantially evolved since the early Mystery Method days. You can learn more about their current activities on those links.
News & Media Exposure
Books, Courses & Coaching from Mystery Method Corporation
Help Us to Improve this Profile
The information in this company profile and wiki is verified by Dating Skills Review's Editors to be as objective, complete and close to the truth as possible.
Help us improve this profile of Mystery Method Corporation by sending us any information you believe to be missing, wrong or lacking detail. Please state sources where possible to make our job easier to verify the correctness of the information.
Contact: [email protected]
"Listen In As We Share The Top Takeaways From The Best Dating Products Ever Created... Shave Years Off Your Learning Curve As You Discover What Really Creates Success With Women"
Here's just a few things we reveal in this info-packed interview:
The surefire products that are proven to work - based on 15+ years coaching men to dating success.
Why we dubbed this one product 'idiot-proof' and how it can transform a woman's reaction to you almost immediately.
Feel anxious about approaching women? Discover how to bypass that and set up a stream of dates with gorgeous women in as little as 20 minutes a week.
Dating Skills Review has been featured or quoted in: