Research Desk
Podcast
Ep. #79 A Porn Director's View on the Industry, Sex and Relationships with Dave Pounder
Ep. #79 A Porn Director's View on the Industry, Sex and Relationships with Dave Pounder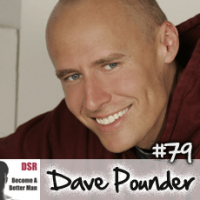 Press Play and Wait up to 10 Seconds for the Interview to Start Playing
Update Required
To play the media you will need to either update your browser to a recent version or update your
Flash plugin
.
We're going to look into dating lifestyles today, including swing, the porn industry, and casual relationships. We're going to tackle some of the less comfortable subjects such as practicing safe sex, how to select women, and taking a hard look at the reality of dating and sex relations between men and women.
We have a guest who has a lot of real world experience, is really super candid, and quite happy to be politically incorrect in order to help people get to the truth. Today's guest is Dave Pounder. He's spent 10 years in the porn industry as both an actor and director, and has had a very active sex life in the swinging community also, so he isn't your usual porn actor.
He has taken a strong interest in the academic world and scientific studies on male and female relationships, and was at one time considering pursuing his own PhD on the subject. That's pretty unusual.
Instead, he ended up writing a book and produced a film on his experiences and views on sexuality and the adult porn industry. The book is titled Obscene Thoughts: A Pornographer's Perspective on Sex, Love, and Dating. His documentary is called Risky Business (no, that's not the Tom Cruise film). It's called Risky Business: A Look Inside America's Adult Film Industry. Neither of these "pulls punches" and they take really hard looks at the social, psychological, and economic impact of performing in adult movies. What that can teach people, in general, is that it looks at how relationships are affected, as well as jobs, etc. It's interesting stuff.
Dave combines both real world extreme dating lifestyle experiences as well as academic studies, which is pretty cool and unique. As you'll see, it makes for great discussion and lots of great insights, so much so that I asked Dave to record a second part of this interview. So it's a double episode, extra long and extra cool.
This interview really was a lot of fun. I hope you enjoy it as much as I did.
Don't Miss New Dating Skills Podcast Episodes
Specifically, in this episode you'll learn about:
A discussion of Dave's book and documentary (04:05)
Dave's personal dating background (05:13)
Evolutionary Psychology as a powerful means of viewing male and female interactions, why people behave the way they do, and conspicuous consumption to increase mating opportunities (06:45)
Taking a step back to look at Dave's lifestyle and views on dating and relationships (26:40)
A background on the swinging environment: striking a balance (39:00)
Intuition in infidelity and the desire to explore sexual variety (49:10)
The porn star lifestyle and Dave's involvement in the industry (01:00:22)
The social implications of being in the porn business (01:08:09)
The psychology of why women go into the porn industry (01:15:44)
Exploring the extremes in a relationship (01:26:00)
Orgasmic meditation and the misconception of sexual stimulation (01:29:40)
Legitimate versus illegitimate porn production (01:36:50)
Sexually transmitted infection risks in the porn industry, and in general (01:40:22)
Infection prevention that porn stars should be doing today (01:56:25)
The mental impact of porn as a consumer (01:57:47)
Today's evolutionary psychology research compared to Dave's experiences and view of reality (02:02:27)
Why Dave feels women should embrace pornography and prostitution, and why prostitution should be legalized (02:09:42)
Recommendations for high quality advice in dating, sex, and relationships (02:14:00)
Give some love to
Dave on Twitter
to thank him for the advice in this interview.
Click Here
to let him know you enjoyed the show!
Episode Giveaway: Answer this Question
"What is the best advice you learned about safe sex from this episode or elsewhere?"
Put your answer in the show comments, and I'll pick the most useful comment to give a free coaching call and access to the Dating Skills Academy, our exclusive members site for learning dating skills as fast as possible.
Items Mentioned in this Episode include:
Dave's recommendations for high quality advice in dating, sex, and relationships
Books, Courses and Training from Dave Pounder
Comment Rules: You know that James Bond factor? The "cool" factor. That's how we're gonna be - cool. Critical is great, but if you're rude, we'll delete your stuff. Please do not put your URL in the comment text or use your business name as your name, as it looks like spam. Have fun and thanks for adding to the conversation!
Help Us Improve DSR Podcast Interviews for You
DSR Podcast is a weekly podcast where Angel Donovan seeks out and interviews the best experts he can find from bestselling authors, to the most experienced people with extreme dating lifestyles. The interviews were created by Angel Donovan to help you improve yourself as men - by mastering dating, sex and relationships skills and get the dating life you aspire to.
Help us improve the quality of interviews by sending us feedback about what questions you'd like answered or who you'd like to see interviewed.
Contact: [email protected]
"Listen In As We Share The Top Takeaways From The Best Dating Products Ever Created... Shave Years Off Your Learning Curve As You Discover What Really Creates Success With Women"
Here's just a few things we reveal in this info-packed interview:
The surefire products that are proven to work - based on 15+ years coaching men to dating success.
Why we dubbed this one product 'idiot-proof' and how it can transform a woman's reaction to you almost immediately.
Feel anxious about approaching women? Discover how to bypass that and set up a stream of dates with gorgeous women in as little as 20 minutes a week.
Dating Skills Review has been featured or quoted in: