The Social Man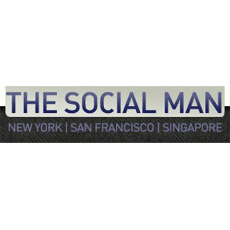 The Social Man was founded by Christian Hudson, who was previously involved in 4 other start up companies.

The company's mission is to help men build a better social lifestyle - including attracting women, friends and social networks, access to a rich lifestyle and becoming a better man.

A unique quality of the company is that they offer a 365 day money back guarantee on all their products and services if you are not satisfied. It's the biggest guarantee stamp we've seen any company put behind their products in the dating market.
Contents
Company Data

Website: TheSocialMan.com

Founded: June 01, 2006

Founder(s): Christian Hudson

Address:
16 West 82 3B
New York, NY 10024

Current Coaching Team

Christian Hudson • Dan M (Charisma Coaching) • Francis Adams • Jody Ann • Nick Sparks • Race de Priest
Trademark Advice & Dating Systems
Their "365 day" money back guarantee for products and services
Books, Courses & Coaching from The Social Man
Help Us to Improve this Profile
The information in this company profile and wiki is verified by Dating Skills Review's Editors to be as objective, complete and close to the truth as possible.
Help us improve this profile of The Social Man by sending us any information you believe to be missing, wrong or lacking detail. Please state sources where possible to make our job easier to verify the correctness of the information.
Contact: [email protected]
"Listen In As We Share The Top Takeaways From The Best Dating Products Ever Created... Shave Years Off Your Learning Curve As You Discover What Really Creates Success With Women"
Here's just a few things we reveal in this info-packed interview:
The surefire products that are proven to work - based on 15+ years coaching men to dating success.
Why we dubbed this one product 'idiot-proof' and how it can transform a woman's reaction to you almost immediately.
Feel anxious about approaching women? Discover how to bypass that and set up a stream of dates with gorgeous women in as little as 20 minutes a week.
Dating Skills Review has been featured or quoted in: