DiCarlo Coaching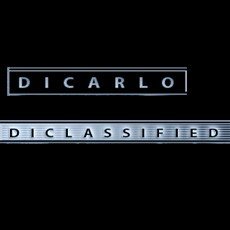 Founded by Vin DiCarlo in 2005, DiCarlo Coaching (formerly named DiCarlo Diclassified) has quickly grown to become one of the larger dating companies in the U.S. It's advice and coaching are focused on helping students to develop a stronger inner game and mindsets that enable them to attract women. They teach less external techniques than the majority of other dating companies.
Contents
Company Data

Website: VinDiCarlo.com

Founded: August 03, 2005

Founder(s): Vin DiCarlo

Address:
Vin DiCarlo, Inc.
3L Ingram St.
South Hadley, MA 01075
U.S.A.

Current Coaching Team

Brian Burke • Orleans (Vin DiClaro Inc) • Rewok (Vin DiCarlo Inc) • Vin DiCarlo
Trademark Advice & Dating Systems
DiCarlo Diclassified teaches 'inner game' and 'natural game'. All of its products and coaching focus primarily on teaching students new mindsets to attract women.
History of DiCarlo Coaching
Vin DiCarlo founded DiCarlo Diclassified when he split from TheApproach where he had been working for his original mentor
Sebastian Drake
.
Thanks to a combination of original content, Vin DiCarlo's work on creating a number of different products quickly and strong internet marketing the company grew to become one of the main dating companies in the market relatively quickly.
Today DiCarlo Diclassified has a large fanbase, and continues to focus more on products than dating coaching (relative to its peers).

Books, Courses & Coaching from DiCarlo Coaching
Help Us to Improve this Profile
The information in this company profile and wiki is verified by Dating Skills Review's Editors to be as objective, complete and close to the truth as possible.
Help us improve this profile of DiCarlo Coaching by sending us any information you believe to be missing, wrong or lacking detail. Please state sources where possible to make our job easier to verify the correctness of the information.
Contact: [email protected]
"Listen In As We Share The Top Takeaways From The Best Dating Products Ever Created... Shave Years Off Your Learning Curve As You Discover What Really Creates Success With Women"
Here's just a few things we reveal in this info-packed interview:
The surefire products that are proven to work - based on 15+ years coaching men to dating success.
Why we dubbed this one product 'idiot-proof' and how it can transform a woman's reaction to you almost immediately.
Feel anxious about approaching women? Discover how to bypass that and set up a stream of dates with gorgeous women in as little as 20 minutes a week.
Dating Skills Review has been featured or quoted in: