Mr M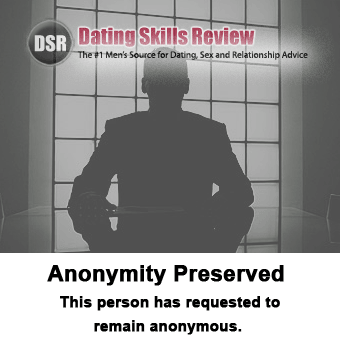 Mr. M was the director for Love Systems Europe between 2006 and 2011. He joined Love Systems when it was Mystery Method, and is best known for creating "Project Rockstar".
Mr. M moved on from his career in pickup artistry and dating coaching in 2011 to other interests. Some of the training courses he developed and worked on with other Love Systems coaches are still available through Love Systems.
Wiki Contents
Personal Data
Commercial Alias Name:
Mr. M
Real Name: Jim Stark
Nationality: Australian
Date of Birth: May 17, 1981 (Age 36)
Height: 5"5
Profession(s):
Pick Up Artist (PUA)
Dating Coach
Dating Author
Affiliated Dating Companies: Love Systems
Web Presences
Twitter

profile: @LS_MrM
Social Circle Game / Entourage: Jim developed his social circle game running a night club promotion business for "Paper" in London. Later he teamed up with Braddock to create Love Systems' Social Circle Game Mastery program, which has been run via seminars, and is now available in DVD.
Supernova: A concept that Mr M created with Braddock. A supernova is a star that has so much pull of gravity that it sucks all the gravity around it and it explodes affecting everything around it creating a very powerful blast that can be seen all over the galaxy. What this means to me is that when each of us has all the areas of our lives mastered:

- health
- the way you take care of your body (being ripped)
- your social interactions
- the girls in your life
- your relationships with your friends are great and you are surrounded by the best people
- you are doing exactly what you love to be doing
- you are making as much money as you want to be making

Then what happens is that your life starts to take on to a different level and you start blowing up. You become the pull of gravity and girls can sense that, guys want to be part of your reality, and you live life the way most people get to see.
Biography
Personal Life
Mr. M (Jim) grew up in Australia where he studied to become a lawyer and eventually joined a law firm in London. Prior to London he took a year out travelling in Africa and caught Malaria - which put him precariously close to death - which he said was one of the turning points of his life.
Since this time he has been driven to make the most of life.
Pickup Artist Career
Shortly after reaching London Jim came across and began studying dating advice such as that from
David DeAngelo
.
Later he met Adam Lyons and Sheriff and they would work together on what they called "Entourage".
The three of them started a night club promoting business where they brought 'hot women' to a prestigious club in London. At the same time they were practicing and developing their ideas of what they called 'entourage game' at the time. They became well known for the results in quality women that this project earned them.
At this time the original Mystery Method Corporation began to expand in London, and both Mr M and Sheriff joined the company. This later became Love Systems.
In 2008 Mr. M, then the lead instructor for Love Systems Europe conceived the idea of "Project Rockstar". The project was designed to take 8 pre-screened applicants that were successful in other areas of their lives on a 2 month intensive training program given by Love Systems instructors and other instructors from Mr. M's personal contacts network.
The project was a huge success, transforming many of its members and even breeding new Love Systems instructors in its first year. Since then Project Rockstar has become an institution taking place each year with a new group of applicants.
Notable Media Appearances
Books, Courses and Coaching & Mr M Reviews
Help Us to Improve this Profile
The information in this coach profile and wiki is verified by Dating Skills Review's Editors to be as objective, complete and close to the truth as possible. It was created by Angel Donovan.
Help us improve this profile of Mr M by sending us any information you believe to be missing, wrong or lacking detail or good quality images we don't have. Please state sources where possible to make our job easier to verify the correctness of the information.
Contact: feedback@datingskillsreview.com
"Listen In As We Share The Top Takeaways From The Best Dating Products Ever Created... Shave Years Off Your Learning Curve As You Discover What Really Creates Success With Women"
Here's just a few things we reveal in this info-packed interview:
The surefire products that are proven to work - based on 15+ years coaching men to dating success.
Why we dubbed this one product 'idiot-proof' and how it can transform a woman's reaction to you almost immediately.
Feel anxious about approaching women? Discover how to bypass that and set up a stream of dates with gorgeous women in as little as 20 minutes a week.
Dating Skills Review has been featured or quoted in: