David Wygant Inc.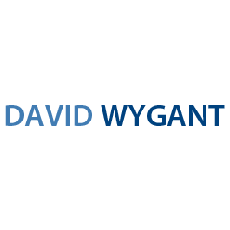 David Wygant Inc is the company founded by the man of the same name. The company is one of the largest in the area of pure dating coaching for men and women, and its founder is one of the best known.

The company was founded in 2003 and provides advice to both men and women.
Contents
Company Data

Website: DavidWygant.com

Founded: June 09, 2003

Founder(s): David Wygant

Address:
Los Angeles, California
United States of America

Current Coaching Team

David Wygant

Coaching Team Alumni

Khie
Trademark Advice & Dating Systems
Down to earth dating advice for men and women.
Books, Courses & Coaching from David Wygant Inc.
Help Us to Improve this Profile
The information in this company profile and wiki is verified by Dating Skills Review's Editors to be as objective, complete and close to the truth as possible.
Help us improve this profile of David Wygant Inc. by sending us any information you believe to be missing, wrong or lacking detail. Please state sources where possible to make our job easier to verify the correctness of the information.
Contact: feedback@datingskillsreview.com