Stylelife Academy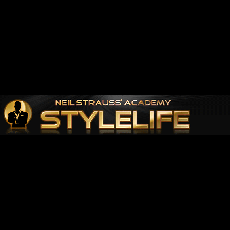 Stylelife was the first online training program for dating skills. It was founded by Neil Strauss (known as Style) shortly after his release of and rise to fame through his bestseller "The Game".

The company has had its ups and downs since it was established. It was initially very popular, and added many dating coaches to its team. However, in 2009 2010 the company downsized letting go of nearly all of its coaches.

Recently in 2012 Neil Strauss has begun rebuilding the company.
Contents
Trademark Advice & Dating Systems
Combining multiple disciplines from self-help, to NLP, to pick up artistry to improve your results with women
The companies teachings are based on the path that Neil Strauss took to learn dating skills, which is a mixmatch of everything he could find and get exposed to. That journey was described in "The Game".
History of Stylelife Academy
Shortly after his book rose to bestseller status, Style (Neil Strauss) built an email list of fans of the book. In this email list he began to give the fans missions, that they should undertake to improve their skills with women.
It became very popular, and Neil Strauss named it the "Stylelife Challenge". Basically a play on words to develop your Style-like lifestyle with women.
To this list he launched his "Annihilation Method" product, which had a limited number of copies sold. This made him, and the Internet Marketer involved, Frank Kern, a cool $1 million dollars.
Style (Neil Strauss) invested some of this money to create the Stylelife Academy. The concept was simple. He wanted to try to lower the cost of training men to improve their dating skills, by offering an online training program (instead of the more expensive dating coaching bootcamps that not everyone could afford).
The Stylelife Academy was born, and many of the original fans on his email list joined up to start it off. Whilst Stylelife Academy sells some products, the main program is its "Dating Master Program". Also known simply as the Stylelife Academy program.
Neil Strauss continues to make appearances via seminars and conferences, and some video trainings on the site. However, the majority of the work and coaching online in chat rooms and at seminars is carried out by the most successful men that were originally on his email list. These became his Stylelife coaches.
In 2009, because of the recession, the company downsized somewhat and reduced the number of its coaches. A quiet period followed for the company where it carried on running its online academy program, yearly conferences and bootcamps. However, these one run in limited format.
The bootcamps for instance were run by 'freelance' coaches who worked on a bootcamp basis with Stylelife but were not consistently employed by the company.
On November 25th 2012 Neil Strauss held a meeting with some of his ex coaching team to announce a revival of stylelife academy with improvements. A string of emails followed that were sent out to subscribers of his email lists. The project for this revival was called "Stylelife Black Ops". From the beginning of December 2012 emails started to be sent out giving access to people for Stylelife Black Ops. It is yet to be seen what the final program will look like.
As part of the background to this, here's part of the first email he sent out:
"Yesterday, I saw something that pissed me off. And it's motivated me to write you a Stylelife email directly, for the first time in over two years... When we started Stylelife, there was NO attraction or pick-up academy anywhere online. But yesterday, I was at the house of a friend who showed me all these websites: I was shocked to find at least a dozen pickup artists claiming to run "academies." And half the websites looked like cheap versions of ours. I wouldn't be surprised if they "borrowed" our page code. I wasn't angered by the competition. I welcome every new pick-up school that truly offers quality training. What disturbed me is the low quality training most of these schools appear to be peddling. Every bad academy and every bad coach ruins the community. When one guy forks over his hard-earned cash and learns nothing that works for him in exchange, do you know what happens? He says, "Screw this community. It's all BS. It doesn't even work. It's stupid." And I have a lot of problems with that..."

News & Media Exposure
Books, Courses & Coaching from Stylelife Academy
Help Us to Improve this Profile
The information in this company profile and wiki is verified by Dating Skills Review's Editors to be as objective, complete and close to the truth as possible.
Help us improve this profile of Stylelife Academy by sending us any information you believe to be missing, wrong or lacking detail. Please state sources where possible to make our job easier to verify the correctness of the information.
Contact: [email protected]
"Listen In As We Share The Top Takeaways From The Best Dating Products Ever Created... Shave Years Off Your Learning Curve As You Discover What Really Creates Success With Women"
Here's just a few things we reveal in this info-packed interview:
The surefire products that are proven to work - based on 15+ years coaching men to dating success.
Why we dubbed this one product 'idiot-proof' and how it can transform a woman's reaction to you almost immediately.
Feel anxious about approaching women? Discover how to bypass that and set up a stream of dates with gorgeous women in as little as 20 minutes a week.
Dating Skills Review has been featured or quoted in: