Jeremy Soul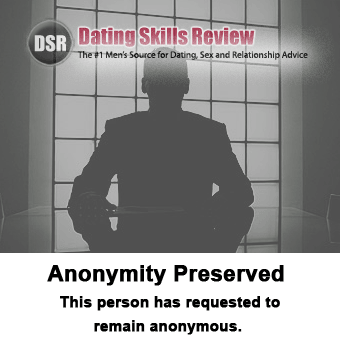 Jeremy is a Love Systems instructor who specializes in day-game: approaching and meeting women during the day on the street, in shops, parks and malls. He created and runs the day game workshop for Love Systems.
His style depends on honesty, being bold and building intrigue as well as cultivating masculinity a presence. He places emphasis on non verbal communication such as body language and voice tone besides conversational abilities usually taught by Love Systems.
Wiki Contents
Personal Data
Commercial Alias Name:
Jeremy Soul, London Soul
Nationality: British
Date of Birth: August 28, 1983 (Age 39)
Height: 5"10
Profession(s):
Pick Up Artist (PUA)
Dating Coach
Dating Author
Affiliated Dating Companies: Love Systems
Web Presences
Twitter

profile: @JeremySoul
Personal Quotes
"Direct openers work fantastically well on the street, e.g. 'Excuse me, I just saw you walking past and thought you looked absolutely beautiful! I know this is really forward of me but I just had to say hello. How are you?'"
"It's very easy to tell a woman she's beautiful but it takes a high value man to notice the specifics of what is attractive about her."
"Set the frame that you started the conversation because she's physically attractive but that you want to find out more to see if she is your type. "
"You have the streets (my favorite), cafes, bookstores, art galleries, college campuses, etc. Every venue or situation is slightly different, so you will need to develop good social calibration so you don't creep girls out."
"The strongest frame always wins: You feeling comfortable talking to her will make her relax."
"In the sober light of day (and without all their buddies to back up their testosterone levels), most guys are completely scared of the uber-hottie walking down the street."
"When meeting women you should always be commanding a sexual presence. Your two best tools for this are speech and body language."
"I've stopped using routines and now flow naturally from my heart. I have enormous respect for routines and I teach my students to use routines if I think they need them."
"If you're not living an interesting life, then it won't matter how you present yourself to women over the long run. No matter what clothes you wear, how much money you have, or what car you drive, women will not want to spend time with you."
"How many of your stories are about things you really care about, know about, etc.? If you tell too many stories about things that are peripheral to who you are, then you are diluting your image, and worse, no one will care about them!"
Biography
Personal Life
Jeremy is British born with an Asian (Sri-Lankan) background.
He describes himself as being a stereo-typical introverted geek when younger, who played fantasy role-playing games and concentrated on doing well in school rather than improving his social skills.
He studied Psychology at university after which he lived and worked in London for a number of years. Before becoming a full time dating coach Jeremy worked in the jewelery industry and in recruitment for the the finance and banking industry.

Pickup Artist Career
Jeremy first discovered dating advice in 2003 after coming into contact with the material of
David DeAngelo
.
Although he started applying some of those techniques he says he did not fully commit himself to improving his skills with women until he read the Game by Neil Strauss in 2005.
After a couple of years spent improving his game he became a Love Systems instructor specializing in direct and day-game. He described direct and day game as fitting in better with his personality and his overall persona.
In 2008 and 2009 Jeremy helped organize Project Rockstar, where students live in a house together and receive tuition and instruction every single day for 3 months.
For a year between 2009 and 2010 Jeremy lived in Stockholm Sweden where part of Project Rockstar was held. He says Stockholm is the city with the most beautiful women in the world. Jeremy moved back to London in 2010 from where he continues working for LoveSystems.
Jeremy Soul's Credentials & Experience
"The quintessential charmer, Soul's unassuming and laidback vibe puts you, and the girls around him, immediately at ease. He approaches women without letting his ego get in the way and that's a big part of his success." - The Asian Rake
" This is a man whom I respect and credit with showing me what was possible in terms of meeting women in the daytime. I have not met anyone with the same sort of skill that he has in the cold light of day, unless they are people that he has trained personally." - Mr M.
Notable Media Appearances
Books, Courses and Coaching & Jeremy Soul Reviews
Help Us to Improve this Profile
The information in this coach profile and wiki is verified by Dating Skills Review's Editors to be as objective, complete and close to the truth as possible. It was created by Angel Donovan.
Help us improve this profile of Jeremy Soul by sending us any information you believe to be missing, wrong or lacking detail or good quality images we don't have. Please state sources where possible to make our job easier to verify the correctness of the information.
Contact: [email protected]
"Listen In As We Share The Top Takeaways From The Best Dating Products Ever Created... Shave Years Off Your Learning Curve As You Discover What Really Creates Success With Women"
Here's just a few things we reveal in this info-packed interview:
The surefire products that are proven to work - based on 15+ years coaching men to dating success.
Why we dubbed this one product 'idiot-proof' and how it can transform a woman's reaction to you almost immediately.
Feel anxious about approaching women? Discover how to bypass that and set up a stream of dates with gorgeous women in as little as 20 minutes a week.
Dating Skills Review has been featured or quoted in: