Mark Manson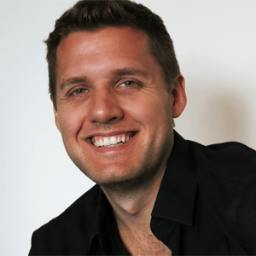 Mark Manson started learning about pickup artistry in 2005 when Neil Strauss' The Game came out. He originally became known as a pickup artist who went by the name of Entropy who started training men in the 2007. His training company at the time was named "Practical Pickup".
In 2010 Mark became disenchanted with the the pick up artist tools and mindsets and moved away from it to focus on self-help for men based on authenticity and masculinity. His new company "Postmasculine" was born.
In 2013 he announced another change, which would migrate him to MarkManson.net, and would become gender neutral, offering advice to both men and women on how to improve their lives, dating, sex and otherwise.
Wiki Contents
Personal Data
Commercial Alias Name:
Mark Manson (formerly Entropy PUA)
Real Name: Mark Manson
Nationality: American
Date of Birth: January 19, 1984 (Age 39)
Height: 6'1"
Profession(s):
Pick Up Artist (PUA)
Dating Coach
Affiliated Dating Companies: MarkManson.net
Web Presences
Twitter

profile: @IAmMarkManson
Facebook profile: Markmansonnet
Reddit profile: MarkMansonPM
Blog: MarkManson.net
Being a man and what masculinity is.
Being authentic with women.
Modern psychology: An ongoing theme of Mark's blog is not just dating advice, but other psychology related topics (happiness, satisfaction, purpose etc.).
Gender neutral dating advice: Since mid-2013 Mark has repositioned his advice on his blog to be gender neutral as much as possible.
Biography
Personal Life
Mark Manson was born in Austin, Texas in the United States. He later moved to Boston to study and graduated at Boston University.
Mark says of growing up that he had many female friends, but they never wanted to be more than that. At college at the age of 18 he met a dream girl that he was thinking about marrying, but it fell through which was a tough time for him. In 2005 he was struggling to come to terms with the girlfriend part of his life that he wasn't happy with and was currently single. At the time Neil Strauss' The Game book came out, and when he read it he decided "this was something that I wanted in my life." From there he said he began reading more about pickup artistry, but didn't approach a girl for the first 3 months. After this false start he steadily got more involved and started getting more success from it.
Since mid-2009 he has taken on a nomadic traveling lifestyle and visited over 50 countries.
More recently in 2013 he has settled temporarily in Sao Paulo, Brazil with his current girlfriend.
Pickup Artist Career
Mark has gone through several evolutions in his coaching which have taken him from a pure PickUp Artist training style, to eventually become completely removed from the whole Pickup artist movement, towards a self-help for both men and women model.
Originally Mark became known for his focus on practicality when it came to advice. This was engendered in his first company's name, Practical Pickup. During this time he worked with the likes of Rob Judge and Zack Bauer as one of the first to film live infield pickups to help men learn better.
In 2011 he decided to leave the Pickup artist movement behind when he devised a new method combining "Authenticity" and "Masculinity" to attract women. He moved to a new company name, Postmasculine.
Mark has actively participated in seminars and workshops speaking at universities and conferences in the US and Europe under the guide of Postmasculine. He has also been featured across some large media including CNN, the Huffington Post, NBC News and the Sydney Morning Herald.
In 2013 he also partnered with 2 Girls Teach Sex to run a seminar for men famously named "Masculine Power Now: Destroy Insecurity, Grow Huge Balls, and Bang Women like a Rockstar". This seminar originally filmed in Los Angeles was also recorded and put on DVD and was launched for a temporary limited number of additions later in 2013.
Self-Help / Personal Development Career
In August 2013 Mark announced that he was rebranding his company again, from Postmasculine, to just "Mark Manson". His reasoning was that the postmasculine brand was tied to his blog and courses being only for men, and primarily to the dating and relationships are.
However, Mark had moved on in his writing and advice he was providing, which he felt was relevant to both men and women, and was now moving into more general life and self-help.
In addition he had a following of women, and he wanted to better cater for them also. Moving to a neutral brand, "Mark Manson", was one step towards this.
This proved to be a successful move for Mark, and the traffic visiting his blog has increased sharply since this decision. His reputation has also spread a lot more widely and he has appeared in articles on Forbes, the Huffington Post and a lot of other podcast and news media since.
Mark Manson's Credentials & Experience
Mark previously dated briefly
Erika Awakening
also known within the pickup artist movement for training. He is currently in a relationship with his Brazilian girlfriend.
Books, Courses and Coaching & Mark Manson Reviews
Help Us to Improve this Profile
The information in this coach profile and wiki is verified by Dating Skills Review's Editors to be as objective, complete and close to the truth as possible. It was created by Angel Donovan.
Help us improve this profile of Mark Manson by sending us any information you believe to be missing, wrong or lacking detail or good quality images we don't have. Please state sources where possible to make our job easier to verify the correctness of the information.
Contact: [email protected]
"Listen In As We Share The Top Takeaways From The Best Dating Products Ever Created... Shave Years Off Your Learning Curve As You Discover What Really Creates Success With Women"
Here's just a few things we reveal in this info-packed interview:
The surefire products that are proven to work - based on 15+ years coaching men to dating success.
Why we dubbed this one product 'idiot-proof' and how it can transform a woman's reaction to you almost immediately.
Feel anxious about approaching women? Discover how to bypass that and set up a stream of dates with gorgeous women in as little as 20 minutes a week.
Dating Skills Review has been featured or quoted in: