Robert Greene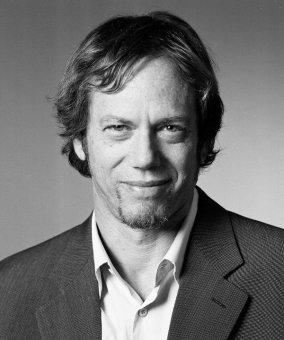 Robert Greene is a New York Times bestselling author writing about the reality of human struggles such as seduction, power, war and mastery.
His books have been applauded by historians to music industry moguls. His book "The Art of Seduction" made him one of the most sought advisors on seducing women and men alike.
His bestsellers include The Art of Seduction, The 48 Laws of Power, The 33 Strategies of War, and The 50th Law co-authored with 50 Cent.
Wiki Contents
Personal Data
Real Name:
Robert Greene
Nationality: American
Date of Birth: May 14, 1959 (Age 63)
Height: 5'9"
Profession(s): Author
Affiliated Dating Companies: Independent Author/ No Affiliated Company
Web Presences
Twitter

profile: @RobertGreene
Trademark Advice
Seducing women
Gaining power in relationships and situations
Mastering skills
Biography
Personal Life
Greene grew up and currently resides in Los Angeles. He attended University of California and received his B.A. in classical studies from the University of Wisconsin Madison.
He has lived abroad in locations such as Barcelona, London, and Paris, speaks five languages, and has worked as a translator. Before becoming a bestselling writer Greene held over 80 jobs stretching from work in detective agencies, to sales man to writing.
He developed his craft as a writer working as a writer and editor in newspapers in New York and in Hollywood California as movie script and story developer.
He practices Zen Buddhism and also loves swimming and mountain hiking and lives with his girlfriend, the attractive film maker Anna Biller.
Dating Advice Career
Robert first became interested in the art of seduction while living in Paris where he met a Brazilian named Eduardo who had a particular talent for seducing the models. Greene learned and developed his first ideas while observing Eduardo put his talent to work on the girls.
Released in 2001, Greene's second book The Art of Seduction followed and complimented The 48 Laws of Power by serving as a handbook on how to use psychology to seduce a target in which you are interested. The book gathers detailed insights from some of the greatest seducers in history including Don Juan and other famous historic figures for their charms.
The Art of Seduction was recommended for reading homework in The Game: Penetrating the Secret Society of Pickup Artists by Neil Strauss, who today is a personal friend of Greene.
Robert says of himself that he has been a Rake (one of the main styles of seduction defined in his book), although the days where he would exercise this, are now behind him he says.
The book created more controversy than even his former, The 48 Laws of Power. Greene says that it was more difficult to accept the 'reality' he revealed in his seduction book by women in particular, also religion in general.
Notable Media Appearances
Greene's TV appearances include ABC, CNBC, MTV News, and The Today Show.
His works have been featured in Business Insider, Business Week, CNN, Forbes Magazine, Huffington Post, L.A. Times, The New York Times, The New Yorker, Newsweek, USA Today, and other publications.
Books, Courses and Coaching & Robert Greene Reviews
Help Us to Improve this Profile
The information in this coach profile and wiki is verified by Dating Skills Review's Editors to be as objective, complete and close to the truth as possible. It was created by Angel Donovan.
Help us improve this profile of Robert Greene by sending us any information you believe to be missing, wrong or lacking detail or good quality images we don't have. Please state sources where possible to make our job easier to verify the correctness of the information.
Contact: [email protected]
"Listen In As We Share The Top Takeaways From The Best Dating Products Ever Created... Shave Years Off Your Learning Curve As You Discover What Really Creates Success With Women"
Here's just a few things we reveal in this info-packed interview:
The surefire products that are proven to work - based on 15+ years coaching men to dating success.
Why we dubbed this one product 'idiot-proof' and how it can transform a woman's reaction to you almost immediately.
Feel anxious about approaching women? Discover how to bypass that and set up a stream of dates with gorgeous women in as little as 20 minutes a week.
Dating Skills Review has been featured or quoted in: