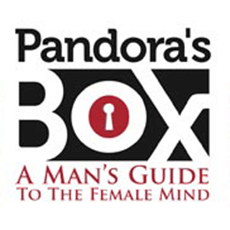 DSR Editor Rating
Go to Pandora's Box System
Editor Review
526 of 566 people found the following review helpful
"Innovative Advanced Dating System, But Weak on Implementation Side"
Ease of Implementation
2.0
Packaging/ Customer Service
10.0
The Good
Innovative and effective system for understanding womens' behaviors and modifying your behavior (or dating strategy) to suit different women.
The Bad
Poor implementation advice/ difficult to implement, a lot of marketing embedded in the product, aggressive marketing sets unrealistic expectations about results beginners will get.
The Bottom Line
This is an innovative dating strategy system for men at an advanced level who want new ideas on how to take their skills to the next level.
It has a lot of potential for those who are experienced. If you are advanced it will help you think more strategically about your game, and change your behavior to fit each women (as they are different).
However, it lacks practical guidelines and advice to help you implement it in this base product. This makes it hard to take beyond being theoretical if you are a beginner. So if you are a beginner, this product is definitely not for you. It will not teach you the basic and intermediate dating skills you'll need to use any 'dating strategy'. Instead, check out the more relevant and cheaper Make Women Want You book. It covers the foundations of women's psychology and how to attract women well.
FULL DETAILED REVIEW
If you aren't already getting success with women or don't have much experience with applying dating advice this isn't for you.
This is a product that will be useful to you if you are already getting some success with women, but don't get consistent results. For instance, you get a lot of success with some types of women but not others (perhaps the ones you want).
The reason is that:
A. This is a dating strategy product. In order to use it you already need to have some basic approaching and attracting women skills.
B. It is high on theory and low on implementation 'how to' advice. This makes it difficult for you to implement unless you already understand a lot and can use the theoretical ideas to figure implementation out for yourself.
Having said that, let's jump into the product...
Does the System Make Sense and is it Realistic?
Vin DiCarlo and Brian Burke have done a good job of capturing some of the major differences between women in the 3 dimensions they give you in Pandora's Box.
Do these dimensions map to reality of women? Pretty good. I did the exercise of classifying all of my girlfriends and it was useful for around 80% of them. For the 20% I had trouble with they were pretty unique personalities and not from the U.S.
Will the dimensions help you to understand women's behaviors better? Yes.
Now, the real test. Will you get better results if you adapt your behaviors to women who differ on these dimensions? Yes.
So, overall this is a useful system to understand and think about when you are meeting women. It's not perfect, but it's pretty good and with practice could make a very big difference to your results and the types of women you are able to get and keep.
Weaknesses of System to Be Aware of
A Gap in the System - Self Esteem
I was surprised to see that there is no mention of self esteem or confidence level of the girls in the system. Over the years this is one of the major differences that I've perceived in women that has helped me to calibrate my behaviors to them. It's probably one of the most important things I've learned over the years in fact.
Self esteem often affects how women respond to the ways you communicate with them, and most definitely in relationships it has an important role to play. This is a real gap in the system from my point of view. Including it would have taken the system to a whole new level of depth - but perhaps the complexity would be too difficult to teach then? Or to make sense of? It puzzles me why it would be left out.
Cross-Cultural Applications
It is obvious that Vin DiCarlo and Brian Burke have based this system on a comprehensive view of what they have seen and experienced in the U.S. I can see that it would be more difficult to use the system to understand and relate to women that have different cultures through ethnicity and/ or have lived most of their lives outside of Anglo-Saxon culture. The system doesn't capture the extremes involved, although the guidelines are still relevant. Keep this in mind.
Not so Hot in Implementation
The weakness of this product is in implementation.
The pieces in this product as it stands alone are:
"The Profiler Quiz": A short 9 question multiple choice that you can run through for a girl you want to know the type of. At the end it gives you some summary analysis of the girl's type. I ran it for a range of girls and sometimes it worked, sometimes it didn't. For me it wasn't consistent and it was much more effective to just think about the girl and decide what she was based on her behavior.
Pop Quiz This test is supposed to see if you can figure out the personality types of women based on some behaviors. In practice, this was made super simple so that it really doesn't help. It basically repeats behaviors they've spoken about being relevant to types and then takes it to extremes to make it really easy for you to identify.
The Ultimate Strategy Guide: Disappointing...
Disappointing Ultimate Strategy Guide
Many of the tips given to you in the "Ultimate Strategy Guide" part of the course aimed at each of the 8 personalities are actually relevant to all women. So this is misleading. In other words, it's advice that you should follow no matter the woman - it's always relevant.
A few examples:
"The main mistake guys make with this type of woman is LOOKING at their hand when touching her. Do not do this. She will immediately see you as trying to sneak a touch in."
"Don't be afraid to laugh at yourself."
"The best way to have great body language is to a) relax your body, b) look happy."
"Remember that with a [personality type A] she can't think that you are with her just for sex."
At times, I also found the advice confusing and not well thought out. In one of the worst examples, for instance, it says:
"When women get dressed up, drink a little alcohol, and go into a dance setting, they almost all turn into TDI-playettes."
TDI-Playettes are one of their 8 personality types. This point seemed to undermine the whole value of their system, saying that all girls suddenly become one type when in bars?
The good news is that this isn't true (if it was the system would be less useful). Some of the insights into the different behaviors of women are definitely relevant in bars also - in fact all the time (unless you're talking about becoming senseless drunk). So despite this remark in their product, I'd say their insights are more relevant than the statement would infer.
Summary: My feeling is that Vin and Brian were trying a bit too hard to make women sound different in this important chapter of the course. It could've been simplified, and would've been far more useful and valuable if it had been left simpler. Complexity is often not better - or necessary.
Over-zealous Marketing, Building the Product Up
In the sales video for the program there are some high expectations about the results you can get - with very little effort - from this system. If you are looking for a magic bullet, and
easy results with no effort
, you are going to be disappointed. There are no secret words that will magically attract the women of your dreams.
It also claims that it is the first dating system that customizes your approach to different women. The first was actually Dating to Relating published back in 2007. Although as you'll see from our review of Dating to Relating, Pandora's Box is much more effective and useful.
In the actual product the marketing continues.
The first four parts continue a mixture between basic dating advice (a review of principles covered in Vin DiCarlo's first book The Attraction Code), marketing and building up the Pandora's Box product. This is an important part of why we have given this product a low customer packaging/ service rating. The product is very professionally put together apart from this overly-commercial focus of the content. You don't pay a high price point, as with this product, to have to read through a lot of marketing - it's unreasonable.
If you haven't already read The Attraction Code this will be less noticeable for you, as there will be some new content. For those that have, you may find yourself, like me, reading quickly through all these chapters, scanning the pages for something interesting - which doesn't happen very often.
The marketing appears a lot less from Chapter 5 onwards, although it does make the odd appearance in the form of telling you a concept like "Threading" would be really useful to use in a particular situation, and then telling you you can learn it in a bootcamp for example.
Customer Service Complaints (Now Fixed)
When Pandora's Box was first launched we received a number of emails from users and became aware that some people who buy this product were coming up against customer service issues.
We contacted DiCarlo Diclassified about these and were satisfied that they had dealt with them.
They explained that there were some big issues at the start, because of the popularity of the product (it's true that it has been hugely popular), but they had now been resolved. They increased the capacity of their servers and the size of their customer service team to cope with what had become overwhelming demand. Since then we have had no further complaints.
The Bottom Line
If you are new to dating advice, before considering Pandora's Box, look at a beginner's option to get you started with the foundations of attraction and women psychology. The
Make Women Want You book
is the best book covering this topic to give you the basics.
If you already have the skills to meet and attract women, have become observant of women's social cues, and are getting 'sporadic' success then you may be ready for Pandora's Box. If you don't, then your time will be better spent learning from other products.
The ideas on different personality types are useful, if not complete. So for those at an advanced level, this will get you started on thinking on a new level and have the potential to help take your game to a higher level.
The guidelines on implementation are 'shaky'. There is a mixture of good advice that makes sense, some confusing advice, and some generic guidelines that are relevant for all women in all situations. This is another reason why this product should only be looked at by guys of an advanced level, so they can see past this.
Help other users find the most helpful reviews
Was this review helpful to you?
Product Information
Pandora's Box System: A Man's Guide to the Female Mind is a dating system that gives you different strategies for women with different personality types. It provides ways to identify what type she is and interpret what she wants in dating, in sex and in a long-term relationship.
The review on this page is for the main part of the product that you receive immediately on sign up. There is also a second part - the 32 week subscription course. Read the review for the second part here: Pandora's Box 32 Week PhD in Female Psychology.
The system is designed around the idea of asking women 3 questions that will tell you what type of sexual response system a woman has. This is said to be the key to attracting her as all women are different.
---
Skillsets:
Female Psychology
Attracting Women
Experience Level(s):
Advanced
Release Date:
March 07, 2010
---
Feedback
If you have a question or problem, ask us:
Table of Contents/ List of Topics Covered:
1. The Myth and Introduction (video/ pdf)
2. Redefining the Goal (video/ pdf)
3. The Difference Between Men and Women (video/ pdf)
4. Vital Information (video/ pdf)
5. The Three Great Conflicts of the Female Mind (video/ pdf)
6. The Time Line Test vs. Invest (video/ pdf)
7. The Sex Line Deny vs. Justify (video/ pdf)
8. The Relationship Line Realist vs. Idealist (video/ pdf)
9. Mind Reading - Determining Her Type (video/ pdf)
10. Pop Quiz (video/ pdf)
11. The Ultimate Strategy Guide (pdf)

-----------------------------------------------------
This includes looking at some of the following topics:
- Why she's hot then cold only seconds apart
- Ways to start conversation with different women
- Why some women will flirt, then back off
- What you should avoid doing with younger women
- Why some women say no to sex
- How to tame wilder women
- The way to "cheat proof" your relationship
- Which type of women will approach you
- Why the more some women like you, the more they lie
- How to compliment some women
---
What You Get:
- Pandora's Box Core System: The 3-Step Pandora's Box Starter System (10 System Videos Plus 10 Accompanying PDF Guides and Pandora's Box Strategy Guide For All 8 Types (PDF ebook))
- 'Pandora's Box Profiler' Easy Reading Tool (Full version)
- The Pandora's Box Handbook: Word-For-Word Examples Of What To Say, Where To Take Her On A Date, And How To Start Conversations Step-By-Step For All 8 Types Of Women
- 14 Days Female Sexual Psychology Coaching (Free trial of Pandora's 32 Week P.h.D In Female Sexual Psychology)
- 7 Fast Action Bonuses including (An In-Depth Video Analysis Of The 8 Types of Women, Advanced Insider Strategies and Techniques For All 8 Types of Women)
---
Guarantee / Terms:
14-day money-back guarantee
User Reviews of Pandora's Box System
4.3 out of 10 stars
Share your thoughts with other users:

Most Helpful User Reviews
View all user reviews
View Other Home Study Courses (Books, DVDs, CDs, MP3/ Video)