Steve Jabba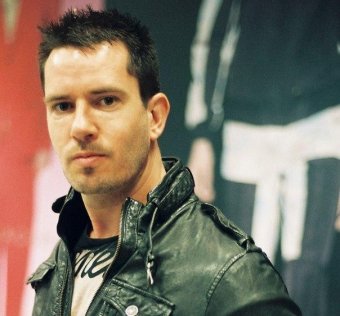 Steve Jabba is a new face in the PUA coaching community. He began coaching in 2012, much later than most PUA coaches. His
Authentic PUA
bootcamp closely follows his "authentic" personal pick up style.
He reports being involved in the seduction industry for more than 10 years. Also, he says that 2005 was when he become increasingly involved with the seduction community. He discovered its existence while reading The Game, a popular book by pick up artist and dating advisor Neil Strauss. However, it wasn't until 2012 that Steve decided to become a professional and teach men what he had learned.
Richard La Ruina was one PUA coach that was impressed by Steve Jabba's natural talent for picking up women. In fact, he speaks highly of Jabba in some of his videos.
Steve also reports training other PUA gurus in the seduction industry.
Wiki Contents
Personal Data
Commercial Alias Name:
Steve Jabba
Nationality: British
Date of Birth: November 20, 1976 (Age 43)
Height: 6"
Profession(s): Pick Up Artist (PUA)
Affiliated Dating Companies: AuthenticPUA
Web Presences
Twitter

profile: @AuthenticPUA
Facebook profile: pages/SteveJabba/361928560559290
Blog: Authentic PUA Blog
Trademark Advice
He may not be very well known in the media, but Steve Jabba believes himself to be the PUA world's best kept secret. His style consists of a natural or "authentic" approach to picking up women without lying or manipulation. In fact, he advises all who wish to pick up women to be honest and remain confident.
Quotes From Steve Jabba
"I never lost my interest in Picking Up and meeting beautiful women"
"I have an almost evangelical desire to be honest and put my real self out there"
Biography
Personal Life
Steve Jabba was born in London in 1976.
He says that he has not always been confident of himself. He reports feeling ugly and unattractive until his late teens which led to depression and anxiety. His first sexual encounter was not until he was 19 years old at which time he began attempting to pick up more girls and feels that he was moderately successful even though his efforts were being hindered by his depression and overwhelming anxiety levels.
During this time he lived in Essex while attending Essex University. This is where he claims to have had picked up different women each week. He also states that he gained a reputation for picking up women at the University.
He explains his passion for persuing beautiful women as something he will never get tired of. At 37 years old, he reports living a lifestyle in which he is often with a different woman each week.
Pickup Artist Career
Steve Jabba became friends with PUA coach
Richard La Ruina
, who learned a lot of PUA skills from Jabba.
Steve was very hesitant about sharing his experiences with other men until he met La Ruina with whom he shared his experiences. He discovered his true potential at this time which was validated by La Ruina.
According to Jabba, he had already perfected the closing portion of picking up women, but struggled with approaching women at that time. Once he finally was finally able to step outside of his comfort zone, he says that he was able to approach women.
Steve Jabba attributes most of his PUA experience from his trial and error. He says that he was turned down by many women in the beginning, but learned from his failures as well as his successes.
Once his confidence level increased, Jabba says he was able to cold approach women by walking up to them and introducing himself rather than waiting for a woman to approach him. This seems to have been when Jabba decided he had the required skills and experience to become a professional PUA coach.
Besides Richard La Ruina, he also claims to have taught others in the seduction industry, although he does not specify who.
Steve Jabba's Credentials & Experience
Jabba's approaches and confidence have been demonstrated in a number of infield
Youtube videos
he has uploaded. where he is seen approaching different random women in the U.K.
Richard La Ruina attests to Jabba's skills by stating, "To this day, he is the best guide I have ever seen when it comes to escalating, leading, dominating, becoming sexual...". La Ruina posted a Youtube video where he talks about his experiences with Jabba which can be viewed here:
.
Books, Courses and Coaching & Steve Jabba Reviews
Help Us to Improve this Profile
The information in this coach profile and wiki is verified by Dating Skills Review's Editors to be as objective, complete and close to the truth as possible. It was created by Angel Donovan.
Help us improve this profile of Steve Jabba by sending us any information you believe to be missing, wrong or lacking detail or good quality images we don't have. Please state sources where possible to make our job easier to verify the correctness of the information.
Contact: [email protected]
"Listen In As We Share The Top Takeaways From The Best Dating Products Ever Created... Shave Years Off Your Learning Curve As You Discover What Really Creates Success With Women"
Here's just a few things we reveal in this info-packed interview:
The surefire products that are proven to work - based on 15+ years coaching men to dating success.
Why we dubbed this one product 'idiot-proof' and how it can transform a woman's reaction to you almost immediately.
Feel anxious about approaching women? Discover how to bypass that and set up a stream of dates with gorgeous women in as little as 20 minutes a week.
Dating Skills Review has been featured or quoted in: