Joshua Pellicer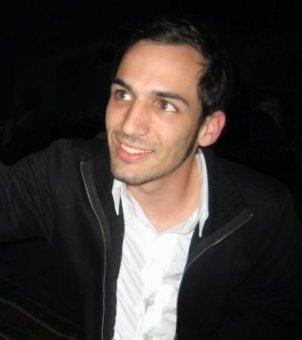 Joshua Pellicer appeared with his first dating product in 2009, although it wasn't until 2011 that he started making a name for himself.
In 2011 his Tao of Badass started to become very popular. In 2012 it grew into one of the most popular and widely distributed dating advice products on the Internet.
Many TV and radio shows have invited him to interview with them. He has also worked alongside The Anthony Robbins Company and as a demographic consultant for AXE Body spray's advertising department.
Wiki Contents
Personal Data
Commercial Alias Name:
Joshua Pellicer
Real Name: Joshua Pellicer
Nationality: American
Date of Birth: September 21, 1982 (Age 41)
Height: 5'9"
Profession(s):
Pick Up Artist (PUA)
Dating Coach
Dating Author
Affiliated Dating Companies: The Tao of Badass Inc
Concepts and Techniques
The idea of Joshua Pellicer is to teach men how to talk to women. His knowledge and understanding of women are summarized in his main book called ''The Tao of Badass''.
His main ideas outlined in the book include:
To speak with women you need to be original: In other words you need to be you; you should not be like other guys. For example if a woman is very beautiful she has likely had many guys hitting on her. Being yourself is the best strategy you have to being original and different compared to all the other guys. Remember "Always be original".
Be funny: Making her laugh is a secret way of talking to girls. You don't need to have a 'degree' to understand how to make people laugh. When you are talking with her, just put some funny words inside your story for instance.
Keep some mystery: Avoid deep talk like your work or family until you've gone beyond meeting her two or three times. Being secretive like this keeps her interested as she feels there is more to you.
Bring her into the conversation: Knowing how to talk to girls is about giving her space to talk. Guys who listen and are interested in a girl's story will make her want spend more time with you.
Long-term relationship success is based on balance: As long as you work to keep a balance in check in your relationship, the relationship will survive..
Biography
Personal Life
Joshua Pellicer grew up in St. Augustine, Florida in a not so well off family. "The Tao of Badass" has enabled Johua to move on from that as its popularity has enabled his success.
Joshua Pellicer was working at a gas station before when he was also in a destructive relationship with a current girlfriend. It ended when he had to sleep in his car because his girlfriend threw him out with no money.
After all this happened, Joshua decided to make a change and learn everything he could about women to make sure he didn't get into the same situation again.
Pickup Artist Career
Joshua didn't date until he was around 17 years old and shortly after he had his destructive relationship that ended badly. By the time he was 21, Joshua had studied the psychology of attraction and body language. He applied himself to understanding how to make women fall over themselves to be with men by the power of psychology.
Once he got good at this Joshua decided to dedicate himself to teaching guys with the same problems he used to have. He wrote "The Tao of Badass" in 2008 which at first remained a relatively unpopular and not well known book. Later with the help of a new partner he improved the distribution and marketing of book and it became increasingly popular – ultimately one of the most successful products in the dating advice market.
In the years after he spent time developing other more advanced products and courses and working on supporting the large community of students that now has grown up around "The Tao of Badass".
In 2012 Joshua decided that he wanted to make a life and career change. This began a process of looking for someone new to help take the Tao of Badass community forward. The company had hired young pickup artists and coaches over the years to work in the community and support clients, so this was part of the hand over.
Eventually Joshua completely separated from the company when he sold his share of "The Tao of Badass" company to an entrepreneur named Tai Lopez in 2014.
Books, Courses and Coaching & Joshua Pellicer Reviews
Help Us to Improve this Profile
The information in this coach profile and wiki is verified by Dating Skills Review's Editors to be as objective, complete and close to the truth as possible. It was created by Angel Donovan.
Help us improve this profile of Joshua Pellicer by sending us any information you believe to be missing, wrong or lacking detail or good quality images we don't have. Please state sources where possible to make our job easier to verify the correctness of the information.
Contact: [email protected]
"Listen In As We Share The Top Takeaways From The Best Dating Products Ever Created... Shave Years Off Your Learning Curve As You Discover What Really Creates Success With Women"
Here's just a few things we reveal in this info-packed interview:
The surefire products that are proven to work - based on 15+ years coaching men to dating success.
Why we dubbed this one product 'idiot-proof' and how it can transform a woman's reaction to you almost immediately.
Feel anxious about approaching women? Discover how to bypass that and set up a stream of dates with gorgeous women in as little as 20 minutes a week.
Dating Skills Review has been featured or quoted in: