Jay Valens (Formhandle)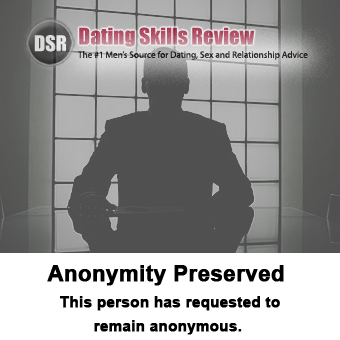 Jay Valens (known as Formhandle) was a long time seduction community moderator who was active for nearly 15 years, finally disappearing from the scene in July 2011 when he sold the Fast Seduction forums to PUA Training.
Over the 15 years Formhandle invested thousands of hours in building the Fast Seduction site and services for its users, moderating and also participating in offline events.
Wiki Contents
Personal Data
Commercial Alias Name:
Formhandle
Real Name: Ray Levans
Nationality: American
Date of Birth: December 18, 1983 (Age 35)
Height: 5'9"
Profession(s): Pick Up Artist (PUA)
Affiliated Dating Companies: Learn The Skills Corp
Trademark Advice
AI: Approach Invitation: Jay invented the concept of getting and creating approach invitations from women in 2001.
Biography
Personal Life
Jay lives in Los Angeles, California.
Pickup Artist Career
Jay Valens first appeared in the news groups of Ross Jefferies for speed seduction in the late 1990s. He used the name of Formhandle as his forum name and it stuck.
When conflicts arose in the newsgroups Formhandle set up a new forum to be independent and allow people to speak more freely on the Internet - this was the creation of Fastseduction.com in 1999.
FastSeduction.com became the largest forum for the seduction community very quickly and by 2001 it was growing at a very fast pace with more and more users joining daily. In 2002 Mystery decided to stop posting and created "Mystery's Lounge", a private forum with a smaller group of more experienced pickup artists. Many of the most experienced posters also left at the time and posted rarely on Fast Seduction afterwards including Style (Neil Strauss), Zan Perrion, Commander Zap, In10nse, Papa (Nick Kho), Hollywood (Vince Kelvin) and many others.
Nonetheless the forum continued to grow and attracted many new men interested in pickup artistry when Neil Strauss' "The Game" was published and let the secret of the seduction community out.
Jay has historically remained neutral, preferring to moderate the Fastseduction forums (which he owned and ran) than get involved in commercial dating advice. However, in 2008 he launched Learn the Skills Corp with his long time friend and wing Tokyo PUA.
In July 2011 Jay suddenly sold the FastSeduction.com forum, named mASF (Alt.Seduction.Fast) to PUA Training. Thousands of men using the forum were concerned about what this meant for their hundreds or thousands of posts that recorded a lot of their pickup artist activities over the years. Shortly afterwards the forum was taken down permanently, although many of the posts are still accessible via forum archive search still operational on the Fast Seduction site.
Since then the link for the mASF forums goes directly to the PUA Training owned seduction forum named Pick Up Artist Forum. Many of the previous members of mASF have joined this or other PUA forums since - others decided it was a good time to quit posting.
Learn the Skills Corp continues to provide its courses on The Art of the Pickup through the Fast Seduction site.
Books, Courses and Coaching & Jay Valens (Formhandle) Reviews
Help Us to Improve this Profile
The information in this coach profile and wiki is verified by Dating Skills Review's Editors to be as objective, complete and close to the truth as possible. It was created by Angel Donovan.
Help us improve this profile of Jay Valens (Formhandle) by sending us any information you believe to be missing, wrong or lacking detail or good quality images we don't have. Please state sources where possible to make our job easier to verify the correctness of the information.
Contact: [email protected]
"Listen In As We Share The Top Takeaways From The Best Dating Products Ever Created... Shave Years Off Your Learning Curve As You Discover What Really Creates Success With Women"
Here's just a few things we reveal in this info-packed interview:
The surefire products that are proven to work - based on 15+ years coaching men to dating success.
Why we dubbed this one product 'idiot-proof' and how it can transform a woman's reaction to you almost immediately.
Feel anxious about approaching women? Discover how to bypass that and set up a stream of dates with gorgeous women in as little as 20 minutes a week.
Dating Skills Review has been featured or quoted in: