Discovery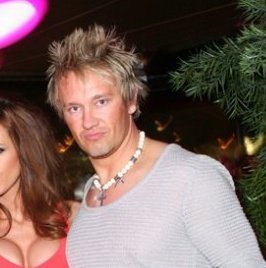 Shaun Michael (aka Discovery) is the Master Trainer & Social Arts Expert of 3 Second Rule (3SR), a website for finding, meeting, and attracting beautiful women. He is a master pickup artist and dating coach who has been a part of the seduction community for 6 years.
Wiki Contents
Personal Data
Commercial Alias Name:
Discovery
Real Name: Shaun Michael
Nationality: British
Date of Birth: February 18, 1971 (Age 52)
Height: 6" 0'
Profession(s):
Pick Up Artist (PUA)
Dating Coach
Affiliated Dating Companies: 3 Second Rule
Web Presences
Twitter

profile: @Discovery_3SR
Facebook profile: DiscoveryDatingCoach
Blog: www.3secondrule.co.uk/blog/
Trademark Advice
"Pickup is a skill-set of life – not life itself! – Lock it down and get on with living!"
Biography
Personal Life
Prior to becoming a dating instructor, Shaun founded and was managing director of two sales and marketing companies in the health and fitness industry. He is also a sports psychologist, life coach, accredited advanced sales trainer, and team dynamic profiling specialist.
Shaun first got involved in the fitness and health industry in 1998, becoming an Army Physical Training Instructor in the military. He has been stationed in UK, Germany, Austria, Switzerland, as well as active duty in the Gulf War and Bosnia.
Pickup Artist Career
Shaun is an international trainer, professional dating coach, and social arts expert who has trained and worked with leading pickup and social artists, and seduction specialists in the industry. His client portfolio includes people from a professional / executive background seeking PUA and Social skill set training.
Shaun's approach is infield experimentation as opposed to 'bedroom theory'. His proven skills are known for 'one-night-lays' as well as having girlfriends, including dancers, porn stars, models, and actresses.
His 'Game' specialties include delivery training, fashion and styling, psychology and cold reading, personality profiling, social circle mastery, day game, and routine and stack creation.
Shaun's 3 Second Rule website consists of leading PUAs, master pickup artists, dating coaches, and attraction and seduction trainers offering coaching and training programs to help men find, meet, and attract women. The website's name is based on one of the core fundamental rules of the Game, as taught by Mystery to Style in Neil Strauss' book The Game.
In 2009, Shaun was awarded Mystery's Master Pickup Medallion during the Miami Bootcamp, and as worn / featured on the VH1 TV show The Pickup Artist. Mystery was quoted as stating, "Discovery is one of the highest and most consistent closers infield I have ever seen, a true Master Pickup Artist."
Prior to 3 Second Rule, Shaun was CEO and a master trainer of Venusian Arts' bootcamp and training business. He started working with Venusian Arts in 2008.
He currently provides 1-on-1 training and leads bootcamps in the UK, Europe, and the US via 3 Second Rule.
Discovery's Credentials & Experience
Discovery's Girlfriend and Other Women
Books, Courses and Coaching & Discovery Reviews
Help Us to Improve this Profile
The information in this coach profile and wiki is verified by Dating Skills Review's Editors to be as objective, complete and close to the truth as possible. It was created by Angel Donovan.
Help us improve this profile of Discovery by sending us any information you believe to be missing, wrong or lacking detail or good quality images we don't have. Please state sources where possible to make our job easier to verify the correctness of the information.
Contact: [email protected]
"Listen In As We Share The Top Takeaways From The Best Dating Products Ever Created... Shave Years Off Your Learning Curve As You Discover What Really Creates Success With Women"
Here's just a few things we reveal in this info-packed interview:
The surefire products that are proven to work - based on 15+ years coaching men to dating success.
Why we dubbed this one product 'idiot-proof' and how it can transform a woman's reaction to you almost immediately.
Feel anxious about approaching women? Discover how to bypass that and set up a stream of dates with gorgeous women in as little as 20 minutes a week.
Dating Skills Review has been featured or quoted in: