David Tian (Asian Rake)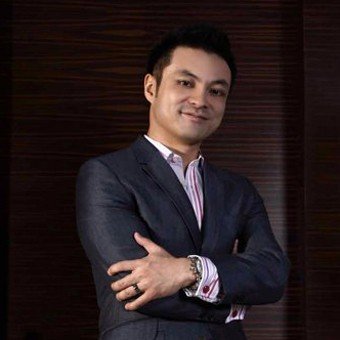 David Tian (known also as The Asian Rake) has had considerable media exposure in Singapore over the last 5 years where he was known as "Doctor Date" and portrayed as the Asian "Hitch" (reference to Will Smith's dating coach film).
He is an academic with roots that he maintains in the world of cultural and behavioral research, although he left his permanent university position to focus on helping men in the practical world with their dating and relationships lives.
Wiki Contents
Personal Data
Commercial Alias Name:
Asian Rake
Real Name: David Tian
Nationality: Canadian
Date of Birth: June 01, 1976 (Age 46)
Height: 5"7
Profession(s):
Dating Coach
Dating Author
Affiliated Dating Companies: Aura Transformation
Web Presences
Twitter

profile: @asianrakedavid
Facebook profile: david.tian.961
Blog: AuraTransformation.org/blog/
Trademark Advice
Helping Asian men improve their dating and social lifestyles
Mature relationship and meeting women advice
Biography
Personal Life
David is an ethnic-Chinese Canadian. He spent most of his life through till his 30s in Canada and the U.S. and was formerly married to a Korean american.
In his late 20s he got divorced from his wife and moved to China to study and refind his bearings.
In 2007 David moved to Singapore where he has resided and developed his careers since.
David Tian holds a Ph.D. in Asian Cultures and Philosophy from The University of Michigan. He has held fellowships and awards from the Harvard-Yenching Institute at Harvard University, the Woodrow Wilson National Fellowship Foundation in Princeton, The University of Michigan, the Social Sciences and Humanities Research Council of Canada, and the University of Toronto.
Before founding his own dating academy and serving as full-time Director, David Tian was Assistant Professor (tenure track) in the Department of Philosophy at the National University of Singapore for almost three years until his resignation in 2010.
Dating Advice Career
Under the name of the Asian Rake, David began his journey into dating advice by reading and asking for coaching from the best sources he could find. The sources stretched from men like
Christian Hudson
, to academic papers to his own experimentation while he was in China.
David began writing field reports and mostly his ideas about dating from what he was learning on a blog which quickly became popular. David's writing showed his academic rigor and it also had a mature take on a lot of the advice that was being given. This attracted a more mature crowd and also men who were of Asian origin like David due to his ethnicity.
Upon moving to Singapore in 2007 to take up an academic position at a local university David also made it known that he was providing dating coaching there. He steadily took on more clients and soon the local media began reaching out to him for tips on radio, press and TV shows. In a relatively short period of time David became known as "Doctor Date", and a small celebrity in Singapore. To the point that he would sometimes have guys follow him around while in clubs and point him out.
In 2010 David began taking his dating coaching business more seriously and set up Aura Transformation. He left his academic position to devote himself full time to the academy shortly afterwards.
David, known as the "Doctor Date" of Singapore, makes it well known that he is not a pick up artist and rather a dating coach. He has learned from pick up artists, and does conferences with them - but similarly to "David Wygant" known as the "Hitch" of the U.S. he believes that his more rounded approach to dating is more healthy.
Notable Media Appearances
Dr. David Tian, has been featured in:
AXN Asia's "The Duke" as the Dating Expert on a panel with Marc Nelson, Rovilson Fernandez, and Eunice Olsen
The New Paper, front page cover story, front page of the entertainment section, and a two-page feature article as Singapore's "Hitch," the Dating Coach.
The New Paper, regular weekly columnist as the Dating Expert
The Straits Times, as a Senior Dating Expert judging the new crop of dating coaches in Singapore
Channel NewsAsia, as the Dating Expert on multiple TV talk shows
Singapore's Razor TV, featured in two episodes as Singapore's "HItch" and one of the world's top Dating Coaches
TVB's Pearl Report, special show "Science of Seduction," as Dating Coach
I-S magazine, regular weekly columnist as the Dating Expert
Her World magazine, as the Dating Expert
Shin Min Daily News, as Singapore's "HItch," the Dating Expert
93.8 FM Live in Singapore, featured on live radio shows as the Dating Expert
No entries were found
Books, Courses and Coaching & David Tian (Asian Rake) Reviews
Help Us to Improve this Profile
The information in this coach profile and wiki is verified by Dating Skills Review's Editors to be as objective, complete and close to the truth as possible. It was created by Angel Donovan.
Help us improve this profile of David Tian (Asian Rake) by sending us any information you believe to be missing, wrong or lacking detail or good quality images we don't have. Please state sources where possible to make our job easier to verify the correctness of the information.
Contact: [email protected]
"Listen In As We Share The Top Takeaways From The Best Dating Products Ever Created... Shave Years Off Your Learning Curve As You Discover What Really Creates Success With Women"
Here's just a few things we reveal in this info-packed interview:
The surefire products that are proven to work - based on 15+ years coaching men to dating success.
Why we dubbed this one product 'idiot-proof' and how it can transform a woman's reaction to you almost immediately.
Feel anxious about approaching women? Discover how to bypass that and set up a stream of dates with gorgeous women in as little as 20 minutes a week.
Dating Skills Review has been featured or quoted in: