Brad P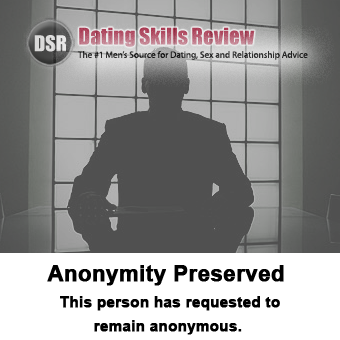 Brad P. is a pick up artist in New York City with a gothic dress style. He became well known for his mix of outrageous field reports in clubs and bars and mature advice on the club scene and relationships.
Brad became a pick up artist trainer to teach guys how to be successful with women in 2005. He was previously named the #1 Pickup Artist in the World by Thundercat Seduction Lair, Sinns of Attraction, and TSB Magazine.
Wiki Contents
Personal Data
Commercial Alias Name:
Brad P.
Real Name: Unknown
Nationality: American
Date of Birth: January 01, 1980 (Age 43)
Height: 6"2 (188cm)
Profession(s): Pick Up Artist (PUA)
Affiliated Dating Companies: Brad P. Inc.
Web Presences
Twitter

profile: @datingeducation
Focus of Brad P.'s System
Teaching men how to get laid.
Learning how to game women in bars and clubs.
Using routines and classic pick up artist tactics.
Brad P. Quotes
"The mere act of taking chances creates attraction...It communicates all of these positive, exciting qualities."
"If it doesn't work, there's nothing lost... As long as you know how to react."
Biography
Personal Life
When Brad P. was in highschool, he was trying various ways such as playing in a youth band and excelling as a school athlete to impress women.
While these endeavors helped him better his life in general, it did not seem to help his success with women. When he graduated he took a job as a social worker.
In 2004 Brad P. began his personal journey into pick up artistry by spending 7 days a week going out meeting women and learned what it takes to get a woman, and what it takes to keep a woman. He says this intense commitment allowed him to develop a reliable, repeatable method for meeting, attracting, seducing, and dating top tier women anywhere his travels took him.
Pickup Artist Career
Brad P. first started teaching men pick up artistry in New York, where he ran some free training seminar at frist which built his name and reputation up in the seduction community.
From there he attended many of the conference events such as the PUA Summit which helped to further spread his name and his training materials. He has built up a small crew of team instructors which have stayed with him including Glenn P. (alias name).
He has collaborated with various companies linked to the seduction community over time. One collaboration was with Love Systems on their Interview Series (IVS) program including Interview vol. 15 on Taking Chances.
In recent years Brad P. has sought to distance himself from the 'pick up artist' movement and position his organization more as a dating coaching company. He has also released two reports named "The Forbidden Truth" and "The Forbidden Truth 2" which seek to compare the different dating systems used by companies against the success of the students involved. The metric they tried to use for this was "How many lays students" got.
Brad P's Credentials & Experience
In a number of Pickup Artist rankings published by magazines between 2007 and 2009 Brad P. has been rated highly.
Thundercat's Seduction Lair 2008 Pick Up Artist Ranking
TSBMag
Note: For information purposes only the PUA rankings are provided below. Dating Skills Review does not put any value in the rankings or ratings of pick up artists as they are largely based on an opinion of an individual writing a blog.
Books, Courses and Coaching & Brad P Reviews
Help Us to Improve this Profile
The information in this coach profile and wiki is verified by Dating Skills Review's Editors to be as objective, complete and close to the truth as possible. It was created by Angel Donovan.
Help us improve this profile of Brad P by sending us any information you believe to be missing, wrong or lacking detail or good quality images we don't have. Please state sources where possible to make our job easier to verify the correctness of the information.
Contact: [email protected]
"Listen In As We Share The Top Takeaways From The Best Dating Products Ever Created... Shave Years Off Your Learning Curve As You Discover What Really Creates Success With Women"
Here's just a few things we reveal in this info-packed interview:
The surefire products that are proven to work - based on 15+ years coaching men to dating success.
Why we dubbed this one product 'idiot-proof' and how it can transform a woman's reaction to you almost immediately.
Feel anxious about approaching women? Discover how to bypass that and set up a stream of dates with gorgeous women in as little as 20 minutes a week.
Dating Skills Review has been featured or quoted in: