Steve Mayeda (El Topo)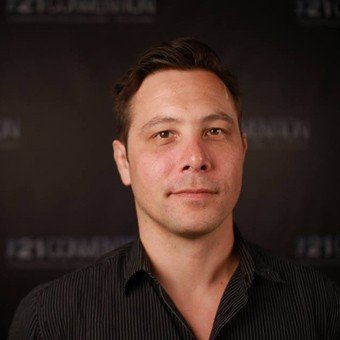 Steve is founder and creator of TheSexualLife.com (TSL), a website that has been helping men since 2007 to develop sexually and socially.
Steve has been teaching nationally and internationally for approximately10 years.
He is also the official host for the 21 Convention, with the purpose of is surfacing, restoring, and actualizing the ideal in men.
Wiki Contents
Personal Data
Commercial Alias Name:
El Topo
Real Name: Steve Mayeda
Nationality: American
Date of Birth: July 31, 1976 (Age 46)
Height: 5' 9"
Profession(s): Life Coach
Affiliated Dating Companies: The Sexual Life
Web Presences
Twitter

profile: @stevemayeda
Facebook profile: theMayeda
Trademark Advice
You were born to be sexual and social.
People are busy trying to fit a stereotype instead of being expressions of themselves.
Biography
Personal Life
Steve Mayeda started as a photographer, with interest in playing music, and a love for traveling.
In his earlier years, he lacked the confidence in dealing with relationships. As a result, he educated himself, via books and the internet, as part of his transformation phase. He eventually started to train under pick up artists, interacting with women, and becoming more social.
Steve is originally from Wailuku, Hawaii and currently resides in Austin, Texas. He speaks English, Spanglish, and Brazilian Portuguese.
Dating Advice Career
Steve has taught professionally in 5 continents in over 20 countries. He is founder and creator of
TheSexualLife.com (TSL)
, a website devoted to helping men since 2007 in developing sexually and socially. The TSL philosophy teaches from a foundation of authenticity, customization, and techniques / systems that serve men and how naturally they are meant to be. Social Dynamics, Lifestyle Empowerment are also offered, as well as personalized consultation.
Steve is the official host for the 21 Convention. Founded in 2007 by Anthony Dream Johnson, the organization strives to help men achieve their ideals - happiness, success, and life itself - against the challenges they may face.
Some of the areas covered include:
- Exercise & Nutrition: a man's relationship with his body
- Male/Female Relationships: a man's relationship to others
- Self-Actualization: a man's relationship with himself
- Individualism: a man's relationship to reality at large
As part of TSL, Steve is also the host of BangRadio.Net – helping men to meet women, have better sex, online dating, rapport and conversation, and sexual escalation.
Some of the topics that have been covered:
- Sexual Framing Cold Reading
- Sexual Delivery
- Rapport Cycling Breakdown
- Extreme Sex
- Chasing Sexual Validation
- How Do I Break Up
Books, Courses and Coaching & Steve Mayeda (El Topo) Reviews
Help Us to Improve this Profile
The information in this coach profile and wiki is verified by Dating Skills Review's Editors to be as objective, complete and close to the truth as possible. It was created by Angel Donovan.
Help us improve this profile of Steve Mayeda (El Topo) by sending us any information you believe to be missing, wrong or lacking detail or good quality images we don't have. Please state sources where possible to make our job easier to verify the correctness of the information.
Contact: [email protected]
"Listen In As We Share The Top Takeaways From The Best Dating Products Ever Created... Shave Years Off Your Learning Curve As You Discover What Really Creates Success With Women"
Here's just a few things we reveal in this info-packed interview:
The surefire products that are proven to work - based on 15+ years coaching men to dating success.
Why we dubbed this one product 'idiot-proof' and how it can transform a woman's reaction to you almost immediately.
Feel anxious about approaching women? Discover how to bypass that and set up a stream of dates with gorgeous women in as little as 20 minutes a week.
Dating Skills Review has been featured or quoted in: