Sasha PUA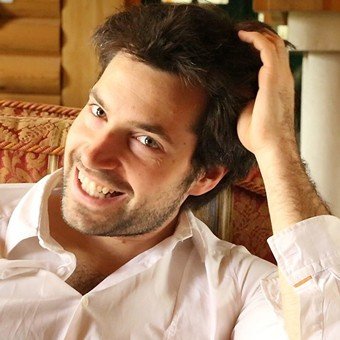 Sasha PUA pitches himself as "London's finest day game pick up artist".
Using his natural charm, personal experiences, and a knack for comedy, Sasha PUA has become a popular and sought-after PUA and dating coach today, with over a decade of experience in the field.
Sasha perfected his day game through actual encounters in the streets of London with different women. Learning from his own successes and failures, he then developed his own system of the pick-up game.
Wiki Contents
Personal Data
Commercial Alias Name:
Sasha PUA/ Sasha Daygame
Real Name: Sasha
Nationality: Canadian
Date of Birth: July 12, 1979 (Age 43)
Height: 6"
Profession(s): Pick Up Artist (PUA)
Affiliated Dating Companies: Sasha Daygame
Web Presences
Twitter

profile: @SashaDaygame
Trademark Advice
"Stop trying to get laid and get good with women."
Biography
Personal Life
Sasha PUA hails from Toronto, Ontario in Canada. He began his career as a pick-up artist and dating coach in the early 2000's, and learned from one of the well-known artists of the game, Mr. M.
Pickup Artist Career
In 2007, he then started his personal website, SashaPUA.com which brought together a team of coaches and PUAs. The company was started as he was getting an increasing amount of inquiries about him from students and clients who had heard through word-of-mouth about his unique style and incredible results.
Sasha's own experiences in interacting with thousands of women in the street is where he gets most of the inspiration behind his products and systems.
Sasha PUA and his team of coaches regularly travel to different parts of the world, conducting boot camps, seminars, and one-on-one training for students. Honesty is the main framework behind his signature style of pick-up.
In his dating advice products, seminars, boot camps and one-on-one coaching, Sasha PUA always reinforces the effectiveness of a combination of honesty and humor in picking up and attracting women.
He is also the brainchild behind the Direct Dating Summit of 2010 which brought together many of the most sought-after dating and PUA coaches from the U.S., U.K., Canada and Croatia.
Books, Courses and Coaching & Sasha PUA Reviews
Help Us to Improve this Profile
The information in this coach profile and wiki is verified by Dating Skills Review's Editors to be as objective, complete and close to the truth as possible. It was created by Angel Donovan.
Help us improve this profile of Sasha PUA by sending us any information you believe to be missing, wrong or lacking detail or good quality images we don't have. Please state sources where possible to make our job easier to verify the correctness of the information.
Contact: [email protected]
"Listen In As We Share The Top Takeaways From The Best Dating Products Ever Created... Shave Years Off Your Learning Curve As You Discover What Really Creates Success With Women"
Here's just a few things we reveal in this info-packed interview:
The surefire products that are proven to work - based on 15+ years coaching men to dating success.
Why we dubbed this one product 'idiot-proof' and how it can transform a woman's reaction to you almost immediately.
Feel anxious about approaching women? Discover how to bypass that and set up a stream of dates with gorgeous women in as little as 20 minutes a week.
Dating Skills Review has been featured or quoted in: