Rion Williams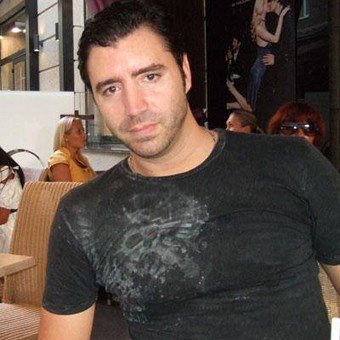 Rion Williams has been a leader of the natural movement in the dating and seduction industry for more than 5 years. He is one of the first seduction industry dating gurus to focus on female behavior.
He is a Dating Lifestyle Coach (RionWilliams.com) who believes lifestyle dating is about being real and giving women the life experiences they desire, while empowering them and without limitations.
Wiki Contents
Personal Data
Commercial Alias Name:
Rion Williams
Real Name: Rion Williams
Nationality: American
Date of Birth: December 02, 1975 (Age 42)
Height: 6'1"
Profession(s): Dating Coach
Affiliated Dating Companies: Rion Williams Dating Lifestyle Coach
Trademark Advice
"It's the physiological, energy, emotional, sexual and power 'value' issues that matter far more than the Western 'visual' reality you see in front of you."
"You can approach women day and night or get all the numbers you want, but without the ability to trigger natural attraction or get physical, you're wasting time and psychological effort if women are never attracted and you never get anywhere with them."
Believes inner game has almost nothing to do with attraction and meeting women is a natural game.
Biography
Personal Life
Rion was born in Wisconsin, was senior class president of his high school, and attended the University of Wisconsin-Madison studying Radio, TV, and Film. He was local and national leader of the college's largest student organization and organized more than 30 events and parties.
He was in the army and is a world traveler having lived on 4 continents, including multiple trips to Asia. He conversationally speaks: English, German, Spanish, Portuguese, and Thai.
In his early career, he was a promoter and photographer for nightclubs in Chicago, Houston, Miami, Malaysia, and Hawaii.
He has a wicked and dry sense of humor that is rarely exhibited in his products or as a speaker.
Dating Advice Career
In 2005, Ron became a part of the dating and seduction industry when his physiology around women changed after watching The Stepford Wives. It was a turning point of understanding western female social and independent behavior.
Shorty thereafter, he wrote the Men's Guide to Women ebook. He then attended a DYD seminar and started networking with dating and seduction industry leaders. He eventually started modelmagnet.com and mensguidetowomen.com and continued from there; creating Overcoming Fear of Aphrodite's and Attraction Defined online videos.
In 2006, he spoke at Cliff's List Convention and also released Alpha Relational Dynamics to identify female behavior and provide social awareness into behavioral change, power, and physiological congruency with women.
He released Natural Game Seminar in 2007 that is based on A.R.D. and began a monthly DVD coaching series called Relational Mastery. He has also been a guest speaker at the Man Transformation Seminar and in Rio de Janeiro for the NaturalGameGo coaching session.
Books, Courses and Coaching & Rion Williams Reviews
Help Us to Improve this Profile
The information in this coach profile and wiki is verified by Dating Skills Review's Editors to be as objective, complete and close to the truth as possible. It was created by Angel Donovan.
Help us improve this profile of Rion Williams by sending us any information you believe to be missing, wrong or lacking detail or good quality images we don't have. Please state sources where possible to make our job easier to verify the correctness of the information.
Contact: [email protected]
"Listen In As We Share The Top Takeaways From The Best Dating Products Ever Created... Shave Years Off Your Learning Curve As You Discover What Really Creates Success With Women"
Here's just a few things we reveal in this info-packed interview:
The surefire products that are proven to work - based on 15+ years coaching men to dating success.
Why we dubbed this one product 'idiot-proof' and how it can transform a woman's reaction to you almost immediately.
Feel anxious about approaching women? Discover how to bypass that and set up a stream of dates with gorgeous women in as little as 20 minutes a week.
Dating Skills Review has been featured or quoted in: