Reid Mihalko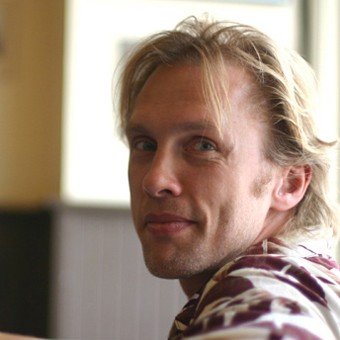 Sex and relationship expert Reid Mihalko teaches adults how to create more self-esteem, self-confidence, greater health, and satisfaction.
Reid appeals to a very diverse audience and is one of only a few male sex and relationship experts touring the country speaking pragmatically about sexual self-expression, intimacy, dating, and relating.
He strives to equip men and women with tools to transform their love lives into fulfilling, satisfying, and sustainable expressions of self.
Wiki Contents
Personal Data
Commercial Alias Name:
Reid Mihalko
Nationality: American
Height: 5'11"
Profession(s):
Sex Coach
Relationship Coach
Affiliated Dating Companies: ReidAboutSex
Web Presences
Twitter

profile: @ReidAboutSex
Trademark Advice
"You can create more self-esteem, self-confidence, health and humour in the bedroom!"
Biography
Personal Life
Reid grew up in New Hampshire with loving parents that lacked relationship communication skills and eventually their marriage suffered. As a result, his passion to learn how to love like his parents, but communicate better, led him to identifying and mastering his intimacy skills. Nowadays, he uses his knowledge and experiences as part of innovative, entertaining, and informative events and workshops to teach people better communication skills.
Sex Education Career
Reid is a sought-after relationships and sexuality speaker, having lectured at colleges and presented / keynoted at many expos and conferences. The workshops he has designed are taught worldwide and well attended by over 40,000 people.
Part of Reid's mission is shifting society's perceptions of sex, intimacy, and relationships towards healthier and rewarding life experiences. Reid captivates audiences through his passion, wisdom, and humor. This is accomplished via his:
- Stand-Up Sex Education shows for college audiences on consent and safer sex
- Cuddle Party and Speed-Flirting workshops
- Show-N-Tell sex education workshops (where adults watch, take notes, and ask questions)
He has also been involved with the film and television industry as a writer and producer about sex and relationships.
Reid Mihalko's Credentials & Experience
Reid has received and instigated a number of innovative movements over the years.
Relevant Qualifications & Awards
Created Cuddle Party (2004)

Introduction Leader for Landmark Education LLC (2004 – 2005)

Hosts over 350 Cuddle Parties for more than 4,000 people (2004 – Present)

Ordained as Clergy of the Church of Spiritual Humanism (2005)

Turned Cuddle Party into a non-profit organization (2007)

Created Speed-Flirting (2007)

Created National End A Bad Relationship Day (2009)

Created Iron Slut Sex Educator Showdown (2009)
Notable Media Appearances
Reid has appeared in Marie Claire, GQ, Details, Seventeen, People, Newsweek, The Washington Post and The National Enquirer. He has also appeared worldwide in the media including:
- CBS' The Doctors
- OWN's Our America with Lisa Ling
- Bravo's Miss Advised, Season 1, Episode 4
- The Tyra Banks' Show – CBS
- The Montel Williams' Show – FOX
- Penn & Teller's Bullshit! – Showtime
- Life & Style – UPN/Sony Television
- NPR's Weekend Edition with Scott Simon – NPR
- BBC Radio's Five Live - BBC Radio, London
- ABC's World News Now – ABC Television
- Your World with Neil Cavuto – Fox Television
- Control – Univision
- Sex Files - Discovery Channel, Canada
- Sex TV – ChumTV, Canada
- Unscrewed with Martin Sargent – G4Tech TV
- The Dr. Laura Berman Show – Canadian National Radio
- Out Q's The John McMullen Show – Sirius Satellite Radio
- The Daily Show with John Stewart - Comedy Central
- Salt-N-Peppa's None of Your Business (Music Video) – MTV/VH1
- CSI: New York – Cuddle Party's first prime-time drama appearance – Episode: Grand Murder at Central Station – CBS
- Saturday Night Live – Cuddle party mentioned during Weekend Update segment – NBC
- Stephen Colbert Report – Cuddle Party mentioned in Wag of the Finger segment – Comedy Central
- The Tonight Show with Jay Leno – Cuddle Party mentioned in Jay Leno's opening monologue
Books, Courses and Coaching & Reid Mihalko Reviews
Help Us to Improve this Profile
The information in this coach profile and wiki is verified by Dating Skills Review's Editors to be as objective, complete and close to the truth as possible. It was created by Angel Donovan.
Help us improve this profile of Reid Mihalko by sending us any information you believe to be missing, wrong or lacking detail or good quality images we don't have. Please state sources where possible to make our job easier to verify the correctness of the information.
Contact: [email protected]
"Listen In As We Share The Top Takeaways From The Best Dating Products Ever Created... Shave Years Off Your Learning Curve As You Discover What Really Creates Success With Women"
Here's just a few things we reveal in this info-packed interview:
The surefire products that are proven to work - based on 15+ years coaching men to dating success.
Why we dubbed this one product 'idiot-proof' and how it can transform a woman's reaction to you almost immediately.
Feel anxious about approaching women? Discover how to bypass that and set up a stream of dates with gorgeous women in as little as 20 minutes a week.
Dating Skills Review has been featured or quoted in: