Marni Kinrys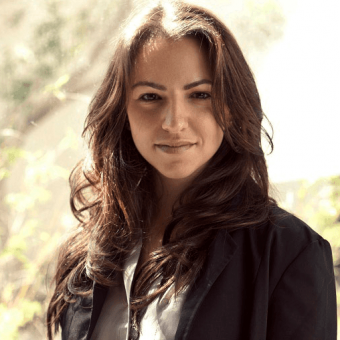 Marni Kinrys began her career as a self described "Wing Girl" in 2010 out of San Francisco, California. She is often referred to as a "female pick-up artist" although it's confusing since she doesn't pickup and is happily married.
Her "Female pickup artist" references probably relate to the community with which she has worked most closely, the pickup artist community. She became a common speaker at pickup artist summits and conferences after she appeared at one of David DeAngelo's events in 2010.
Wiki Contents
Personal Data
Commercial Alias Name:
Marni Kinrys
Real Name: Marni Kinrys Velarde
Nationality: Canadian
Date of Birth: December 10, 1981 (Age 41)
Height: 5'7"
Profession(s): Dating Coach
Affiliated Dating Companies: The Wing Girl Method
Web Presences
Twitter

profile: @winggirlmethod
Facebook profile: marni.velarde
Trademark Advice
Being a "Wing Girl" to accompany you at social events and bar/ clubs to help you with advice and help you to meet women by winging for you.
Giving a female perspective on pickup artist advice.
Biography
Personal Life
Marni grew up in Toronto, Canada and only moved to Los Angeles, California in the early 2000s.
In her 20s Marni had a 'stroke' that was attributed to stress and put her out for a few days and disoriented for many more. Over time she made a complete recovery from the event, however it has had a long term impact on her life. It's part of the reason she decided to move to the states, and engage her life more fully. She says that before the stroke she was a lot more shy and socially awkward, and these are things that she has overcome since the stroke allowing her to pursue her life more openly.
Marni met and started dating her partner, Jordan, in 2004. He proposed to her in 2009 and they married in 2010.
Dating Advice Career
Marni's dating career and her relationship with the pickup artist community started as a bit of an accident. She was at a social speed dating event and happily helping to 'hook' people up for fun when someone suggested that she take it up professionally. The idea caught hold in her mind and she went from there.
Shortly afterwards she was at a dinner with some friends and talking about her new dating career when one of the men at the table interjected. That was Ross Jeffries, the grandfather of the pickup movement with over 10 years in the role.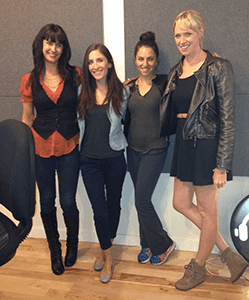 The Ask Women Podcast Team
Ross was very helpful to Marni, giving her tips and advice on how to handle press, seminars and so on. He also introduced her to other senior members of the pickup artist community including
Neil Strauss
and
David DeAngelo (aka Eben Pagan)
. The result from this was that Marni's role of dating coach evolved to being closely linked to the pickup artist community, where she attended events, conferences and seminars to speak and socialize. She quickly became known as a "Female Pickup Artist" as she was the only female providing advice at these events at the time. Around this time Marni decided that she could help her clients more by actually 'winging' with them for real. This connected back to her first experience at the speed dating event, where she has basically become a wing girl by accident for the men at the event. From this point onwards Marni branded herself as a Wing Girl and her company became "
The Wing Girl Method
", providing advice and also 'wing' support for men on bootcamps. She recruited other women to help her deliver these services known as Wing Girls.
In 2013 Marni released her first self-published book on Amazon entitled "Get Insider Her: The Female Perspective which became a bestseller in the Human Sexuality category.
Also in May 2013 Marni partnered up with three female comedians on the radio/ podcast show named "The Ask Women Podcast". Kristen Carney, Danielle Stewart - creator of Just Sex, and Haely White of AskMen.
Marni Kinrys's Credentials & Experience
Marni has been in a relationship since 2004 and married since 2010.
Books, Courses and Coaching & Marni Kinrys Reviews
Help Us to Improve this Profile
The information in this coach profile and wiki is verified by Dating Skills Review's Editors to be as objective, complete and close to the truth as possible. It was created by Angel Donovan.
Help us improve this profile of Marni Kinrys by sending us any information you believe to be missing, wrong or lacking detail or good quality images we don't have. Please state sources where possible to make our job easier to verify the correctness of the information.
Contact: [email protected]
"Listen In As We Share The Top Takeaways From The Best Dating Products Ever Created... Shave Years Off Your Learning Curve As You Discover What Really Creates Success With Women"
Here's just a few things we reveal in this info-packed interview:
The surefire products that are proven to work - based on 15+ years coaching men to dating success.
Why we dubbed this one product 'idiot-proof' and how it can transform a woman's reaction to you almost immediately.
Feel anxious about approaching women? Discover how to bypass that and set up a stream of dates with gorgeous women in as little as 20 minutes a week.
Dating Skills Review has been featured or quoted in: