Geoffrey Miller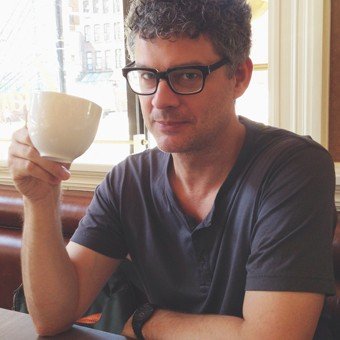 Geoffrey Miller, PhD is an evolutionary psychologist, science author, and researcher whose most well known research was on how the mind has evolved attractive traits in the creative arts.
He has over 50 scientific and other publications to his name, most of which are on the theme of attraction and sexuality.
Wiki Contents
Personal Data
Commercial Alias Name:
Geoffrey Miller
Real Name: Geoffrey Miller
Nationality: American
Date of Birth: August 13, 1965 (Age 57)
Height: 5'9"
Profession(s): Evolutionary Psychologist
Affiliated Dating Companies: Independent Author/ No Affiliated Company
Web Presences
Twitter

profile: @matinggrounds
Biography
Personal Life
Geoffrey has taught courses on evolutionary psychology, human sexuality, mate choice, emotions, personality, intelligence, and behavior genetics. He has spoken at top business schools including Harvard, Yale, Wharton, Warwick, and the NYU Stern Business School.
Currently, Geoffrey is an Associate Professor in the Department of Psychology at the University of Mexico. He has a B.A. from Columbia University and a Ph.D. from Stanford University. He has more than 100 academic publications (cited more than 6,000 times). He has reviewed papers for more than 50 academic journals, and has had more than 160 speaking appearances in 12 countries.
He is a Fellow of the Association for Psychological Science and has also worked at NYU, UCLA, University College London, the London School of Economics, the Queensland Institute of Medical Research in Brisbane, Australia, and the Max Planck Institute for Psychological Research in Munich, Germany.
Geoffrey's research and publications can also be found at
Research Gate
.
Dating Advice Career
His first book The Mating Mind: How Sexual Choice Shaped The Evolution of Human Nature (published in 2000) has been translated in twelve foreign translations. It became a citation classic and changed the way people thought about human sexuality.
He also co-edited the academic volume Mating Intelligence: Sex, Relationships, and the Mind's Reproductive system (published in 2007), showing how The Mating Mind sparked new areas of empirical research and insights (e.g., personal ads, speed-dating, mental disorders, creativity, and more).
His 2009 book titled Spent: Sex, Evolution, and Consumer Behavior has been translated in seven foreign translations and was used has his market research consulting calling card in working with Fortune 500 companies, advertising agencies, marketing and social media start-ups, and NGOs.
In collaboration with New York Times best selling author Tucker Max, their website and podcast called The Mating Grounds is a resource dedicated to teaching men what they need to know about sex, dating, and women. The information and advice they offer is based on recent breakthroughs in evolutionary psychology, human sexuality, behavior genetics, and animal communication.
Geoffrey Miller's Credentials & Experience
Relevant Qualifications & Awards
Geoffrey won the 2008 Ig Nobel Prize in Economics at Harvard for his paper showing that lap dancers make higher tips when they are ovulating.
Notable Media Appearances
His TV documentary performances include PBS, BBC, Channel 4, The Discovery Channel, and The Learning Channel.
He has been featured in publications including inScience, Nature, New Scientist, The New York Times, The Washington Post, The Economist, The Financial Times, Wired, Time, and Newsweek.
Books, Courses and Coaching & Geoffrey Miller Reviews
Help Us to Improve this Profile
The information in this coach profile and wiki is verified by Dating Skills Review's Editors to be as objective, complete and close to the truth as possible.
Help us improve this profile of Geoffrey Miller by sending us any information you believe to be missing, wrong or lacking detail or good quality images we don't have. Please state sources where possible to make our job easier to verify the correctness of the information.
Contact: [email protected]
"Listen In As We Share The Top Takeaways From The Best Dating Products Ever Created... Shave Years Off Your Learning Curve As You Discover What Really Creates Success With Women"
Here's just a few things we reveal in this info-packed interview:
The surefire products that are proven to work - based on 15+ years coaching men to dating success.
Why we dubbed this one product 'idiot-proof' and how it can transform a woman's reaction to you almost immediately.
Feel anxious about approaching women? Discover how to bypass that and set up a stream of dates with gorgeous women in as little as 20 minutes a week.
Dating Skills Review has been featured or quoted in: