Dr. Patti Taylor (Patricia H. Taylor)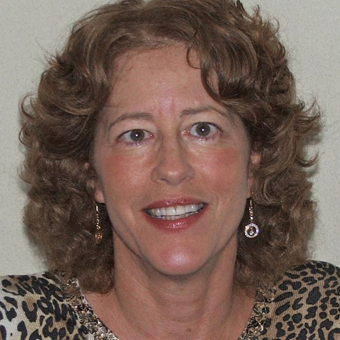 Patricia Taylor, PhD, is a leading teacher of Expanded Orgasm and Expanded Lovemaking, with more than 20 years of experience. She is also a book author, the creator of a sex education video, e-learning courses, and has conducted classes and playshops.
She has hosted more than 120 podcast interviews in the field of enlightened sexuality.
Wiki Contents
Personal Data
Commercial Alias Name:
Dr. Patti Taylor (Patricia H. Taylor)
Real Name: Patricia H. Taylor
Nationality: American
Date of Birth: August 04, 1958 (Age 62)
Height: 5'7"
Profession(s): Dating Author
Affiliated Dating Companies: Independent Author/ No Affiliated Company
Web Presences
Twitter

profile: @pattiluv
Facebook profile: patricia.taylor.1069020?ref=ts
Blog: expandedlovemaking.com/
Biography
Personal Life
Dr. Taylor holds a PhD in Transpersonal Psychology. Her dissertation was titled: Expanded Orgasm as a Pathway to the Transcendence of Consciousness. It also included a study of 44 practitioners of Expanded Orgasm.
Dating Advice Career
Dr. Taylor initially graduated from university with an MBA in Finance and worked on Wall Street as a commodities trader and money manager. Her life eventually transformed due to a spiritual encounter that awakened her Kundalini energy; directly experiencing the potential for love in other people.
A few years later, she experienced Expanded Orgasm and turned it into a practice, with a strong desire to share her knowledge.
The foundational sources of her work include:
- More University
- The Human Awareness Institute
- Hypnotherapist Milton Erickson
- Tantra
Dr. Taylor's ExpandedLovemaking.com website offer couples coaching through programs that help to accelerate expanded lovemaking.
Her books include:
- The Enchantment of Opposites: How to Create Great Relationships (1997)
- Expanded Orgasm: Soar to Ecstasy at Your Lover's Every Touch (2002)
- The Expanded Orgasm 21-Day At-Home Discovery Program (2009)
- The Seduction Trilogy ebook (2010)
DVD:
Expand Her Orgasm Tonight! A Pleasurable Program for Partners (1998; 2nd edition 2003)
Podcast:
The Expanded Lovemaking Show (Personal Life Media - available on iTunes)
Dr. Patti Taylor (Patricia H. Taylor)'s Credentials & Experience
Relevant Qualifications & Awards
California Certified Sexological Bodyworker
Books, Courses and Coaching & Dr. Patti Taylor (Patricia H. Taylor) Reviews
Help Us to Improve this Profile
The information in this coach profile and wiki is verified by Dating Skills Review's Editors to be as objective, complete and close to the truth as possible.
Help us improve this profile of Dr. Patti Taylor (Patricia H. Taylor) by sending us any information you believe to be missing, wrong or lacking detail or good quality images we don't have. Please state sources where possible to make our job easier to verify the correctness of the information.
Contact: [email protected]
"Listen In As We Share The Top Takeaways From The Best Dating Products Ever Created... Shave Years Off Your Learning Curve As You Discover What Really Creates Success With Women"
Here's just a few things we reveal in this info-packed interview:
The surefire products that are proven to work - based on 15+ years coaching men to dating success.
Why we dubbed this one product 'idiot-proof' and how it can transform a woman's reaction to you almost immediately.
Feel anxious about approaching women? Discover how to bypass that and set up a stream of dates with gorgeous women in as little as 20 minutes a week.
Dating Skills Review has been featured or quoted in: