David Shade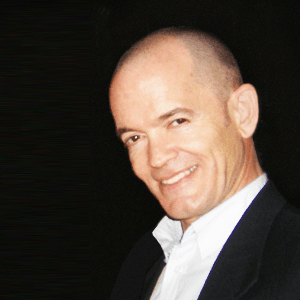 David Shade has made a name for himself as a sex guru who isn't intimidated by taboo subjects in his search for what really makes sexual relationships work.
He does things differently from the mainstream sex coaches and authors.
Over his 12 year career giving sex advice he has improved the sex lives of thousands of couples worldwide. David Shade first became famous for "The Deep Spot", phone sex and hypnotism.
Many magazines and radio shows have invited him to interview with them. These include popular media like Men's Health and Playboy Satellite Radio.
Wiki Contents
Personal Data
Commercial Alias Name:
David Shade
Real Name: David Shade
Nationality: American
Date of Birth: January 01, 1964 (Age 57)
Height: 5"10
Profession(s):
Sex Coach
Pick Up Artist (PUA)
Sex Author
Affiliated Dating Companies: Masterful Lover
Web Presences
Twitter

profile: @DavidShade
Facebook profile: davidshade
Trademark Advice
David Shade's advice comes from his philosophy that to have great sex you have to build an exceptional relationship.
He also believes that to have a fulfilling and successful relationship you must develop the sexual side to its full potential.
Examples of how he looks at relationships and sex are:
1. She needs to feel special, unlike any other woman. And she needs to know that her man supports her in her endeavors.
2. She needs to have that emotional intimacy with her man. It's a connection she shares only with him.
3. She needs to feel like a woman. She needs to feel beautiful, sexy, and feminine. She needs to enjoy all those things that come with being a woman.
4. She needs to experience new things, in new ways, including fantasies and roles. It makes her feel alive.
David is well known for introducing the "deep spot technique", hypnotic sex and phone sex to the dating community.
David Shade Quotes
"I was giving women orgasms who had never had them. I was giving women vaginal orgasms in intercourse when they thought it wasn't possible. And I was giving women orgasms with just the sound of my voice!"
"Dates are for women you are already sleeping with!"
"You give her the most incredible sex she ever imagined even beyond that, and she will be more than happy to do all sorts of things."
"The scoreboard is orgasms."
Biography
Personal Life
Today David Shade is living in Los Angeles. Before David became a sex coach and author he was married for 8 years. However his wife left him and two children to be with a "bad boy". This experience ended up starting him down the road to become a sex expert. Driven by the need to find out why his wife had left him and a marriage he felt was 'perfect' he set out to discover the truth of women.
Sex Education Career
In 1992 after getting divorced, David was feeling defeated and alone. He wanted to learn how to be a better lover by buying books on how to be a better lover, researching and figuring it all out. Over a period of a year, he read every book that he could find in bookstores. But they were worthless because every book had the same generic information.
David started by talking and dating hundreds of women. From that he learned how things really worked. It was nothing like society tells us. In March of 2000, David Shade started using the internet to share the things that he had done with women for a year.
Eventually he put all his writings together into one book called "David Shade's Manual" on April 22, 2001, which became a cult classic. The book immediately became popular. So he decided to dedicate himself to teaching men how to give women wild screaming orgasms and teaching couples how to have completely rewarding, exciting and fulfilling relationships.
Since then Shade has continued to write and explore sexuality. He now has a variety of ebook, audio and video programs to his name. He has also run seminars with men, women and couples over the years.
Books, Courses and Coaching & David Shade Reviews
Help Us to Improve this Profile
The information in this coach profile and wiki is verified by Dating Skills Review's Editors to be as objective, complete and close to the truth as possible. It was created by Angel Donovan.
Help us improve this profile of David Shade by sending us any information you believe to be missing, wrong or lacking detail or good quality images we don't have. Please state sources where possible to make our job easier to verify the correctness of the information.
Contact: [email protected]
"Listen In As We Share The Top Takeaways From The Best Dating Products Ever Created... Shave Years Off Your Learning Curve As You Discover What Really Creates Success With Women"
Here's just a few things we reveal in this info-packed interview:
The surefire products that are proven to work - based on 15+ years coaching men to dating success.
Why we dubbed this one product 'idiot-proof' and how it can transform a woman's reaction to you almost immediately.
Feel anxious about approaching women? Discover how to bypass that and set up a stream of dates with gorgeous women in as little as 20 minutes a week.
Dating Skills Review has been featured or quoted in: