David Deida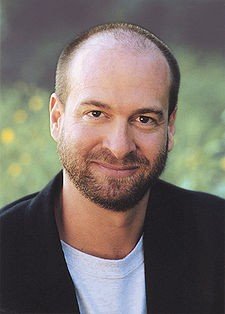 David Deida is an author, researcher, and teacher with books on spiritual-sexual growth, spiritual practice, non-dual sexuality, and sociocultural evolution. He has published ten books in over 25 languages and has traveled internationally presenting his work.
His book "The Way of the Superior Man" was and continues to be a huge hit and bestseller amongst men studying dating advice.
Wiki Contents
Personal Data
Real Name:
David Deida
Nationality: American
Date of Birth: June 01, 1963 (Age 59)
Height: 5"11
Profession(s):
Spirituality Teacher
Author
Affiliated Dating Companies: David Deida Inc.
Web Presences
Twitter

profile: @thedeidasource
Trademark Advice
Masculine and feminine energy
Being a man in the 21st century
Loving with strength
Biography
Personal Life
David received the 1974 National Writing Award for writing his privately distributed books. While researching medicine and consciousness as an undergraduate student, he began practicing and teaching hatha yoga, tai chi chuan, and meditation.
In 1982, he graduated from the University of Florida with a BA in Theoretical Psychobiology and was granted a Fellowship at the Laboratory for Theoretical Neuroscience at the University of California Medical School, San Diego. He was awarded the Regents Fellowship at the University of California, Santa Cruz in 1983. In addition to his research, David also taught psychobiology, neurophysiology, evolutionary psychology, and hatha yoga. David spent over 15 years practicing and developing the yoga of intimate relational communion.
Deida advanced to Ph.D. candidacy and was eventually awarded the Chateaubriand Fellowship in 1988 by the French government for thesis on the autopoietic computer simulation of human immune and nervous systems. He holds a Masters degree in biology from the University of California.
Dating Advice Career
David has developed and teaches a non-sectarian training program for spiritual practice, utilizing an integral approach to non-dual sexuality.
In 1995 and 1997 respectively, he published his first two published books, Intimate Communion and It's A Guy Thing, introducing some of his concepts such as his model of psycho-sexual development and an understanding of non-gender-based masculine and feminine identities in Western culture.
He went on to publish books such as:
- The Way of the Superior Man (1997, 2004), summarizing his view of men's socio-cultural evolution
- Waiting to Love: Rude Essays on Life After Spirituality (2001), a more non-dual approach to life, love, and intimacy.
- Dear Lover (2002, 2005), focusing on women's third-stage practices involving exercises of compassion and devotion
- Finding God Through Sex (2002, 2005), practices for dissolving fear and self-boundaries while sustaining self-integrity
- The Enlightened Sex Manual: Sexual Skills for the Superior Lover (2004), an introductory program for sexual yoga in the book
- Naked Buddhism: 39 ways to free your heart and awaken to now (2002)
Some of David's workshop topics include:
- What do women reveal about their desire to be ravished in love?
- How do you transform emotional and sexual wounds into gifts?
- Why do many men resist marriage even when they are totally in love?
- Why are the five biggest turn-ons for women different than those for men?
- How does one cultivate "masculine presence" and why is it such a gift in intimacy?
- What are the spiritual prerequisites for experiencing the ultimate sexual embrace?
- Why is feminine energy extremely attractive, yet mistrusted by both men and women?
- What must you risk in order to experience deep sexual union and emotional communion?
- Why do most couples decide to stay in the "safe zone" of sexuality and spirituality, and what are they missing?
Books, Courses and Coaching & David Deida Reviews
Help Us to Improve this Profile
The information in this coach profile and wiki is verified by Dating Skills Review's Editors to be as objective, complete and close to the truth as possible. It was created by Angel Donovan.
Help us improve this profile of David Deida by sending us any information you believe to be missing, wrong or lacking detail or good quality images we don't have. Please state sources where possible to make our job easier to verify the correctness of the information.
Contact: [email protected]
"Listen In As We Share The Top Takeaways From The Best Dating Products Ever Created... Shave Years Off Your Learning Curve As You Discover What Really Creates Success With Women"
Here's just a few things we reveal in this info-packed interview:
The surefire products that are proven to work - based on 15+ years coaching men to dating success.
Why we dubbed this one product 'idiot-proof' and how it can transform a woman's reaction to you almost immediately.
Feel anxious about approaching women? Discover how to bypass that and set up a stream of dates with gorgeous women in as little as 20 minutes a week.
Dating Skills Review has been featured or quoted in: