Brent Smith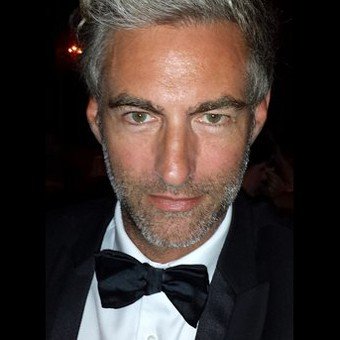 Brent Smith was originally one of the inspirations for
David DeAngelo
's dating system and his eBook. Brent also appeared later in David DeAngelo's seminars and interview series as "Brent".
This gave him the credibility and the recognition to build his own coaching business which he started in 2006.
Wiki Contents
Personal Data
Commercial Alias Name:
Brent Smith
Nationality: American
Date of Birth: March 12, 1969 (Age 54)
Height: 6"1
Profession(s): Dating Coach
Affiliated Dating Companies: Brent Smith Lifestyle (BSL)
Web Presences
Twitter

profile: @BrentLifestyle
Facebook profile: BrentSmithLifestyle
Social circle skills and lifestyle building
High status social circles
Inspiration to get more out of life
Brent Smith Quotes
"Change your relationship with yourself, change your life."
"Everything is actually quite simple, we are the ones who overcomplicate things."
"The process of pursuing, always controls you."
"The difference that makes the difference is indifference"
Biography
Personal Life
Brent grew up in New York, where he has spent most of his life, with manhattan and the hamptons being two of his favorite play locations. He has travelled internationally, and crafted a lifestyle for himself with access to exclusive charity events, private parties and access to exclusive bars and clubs.
Dating Advice Career
Having originally appeared in David DeAngelo's "Interviews with Dating Gurus" series, Brent Smith became well known in the seduction and pick up artist community as someone who could teach you 'social lifestyle skills'. He moniker has been teaching men how to build a lifestyle that attracts people to you naturally.
In 2006 Brent started his own company to coach men on improving their social and dating lifestyle named "Absolute Power Dating". Later this company became "Brent Smith Lifestyle", with the goal of improving lifestyle. In 2012 Brent began moving further away from dating towards helping men more generally to become more inspired and build a better lifestyle for themselves.
Books, Courses and Coaching & Brent Smith Reviews
Help Us to Improve this Profile
The information in this coach profile and wiki is verified by Dating Skills Review's Editors to be as objective, complete and close to the truth as possible. It was created by Angel Donovan.
Help us improve this profile of Brent Smith by sending us any information you believe to be missing, wrong or lacking detail or good quality images we don't have. Please state sources where possible to make our job easier to verify the correctness of the information.
Contact: [email protected]
"Listen In As We Share The Top Takeaways From The Best Dating Products Ever Created... Shave Years Off Your Learning Curve As You Discover What Really Creates Success With Women"
Here's just a few things we reveal in this info-packed interview:
The surefire products that are proven to work - based on 15+ years coaching men to dating success.
Why we dubbed this one product 'idiot-proof' and how it can transform a woman's reaction to you almost immediately.
Feel anxious about approaching women? Discover how to bypass that and set up a stream of dates with gorgeous women in as little as 20 minutes a week.
Dating Skills Review has been featured or quoted in: