Alan Roger Currie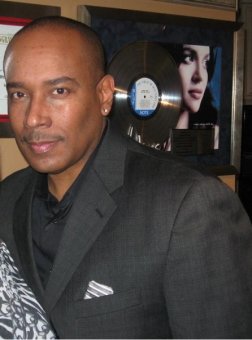 Alan Roger Currie is an author of dating books, including the internationally bestselling "Mode One" and "Oooooh . . . Say it Again". He began authoring in 1998.
Alan has interviewed many dating experts on the popular talk radio podcast program called "Upfront & Straightforward with Alan Roger Currie" and he has been featured in many newspapers and magazines, including Essence magazine and Black Enterprise.
Wiki Contents
Personal Data
Commercial Alias Name:
Alan Roger Currie
Real Name: Alan Roger Currie
Nationality: American
Date of Birth: March 03, 1964 (Age 56)
Height: 5'11"
Profession(s): Dating Author
Affiliated Dating Companies: Mode One Inc.
Web Presences
Twitter

profile: @AlanRogerCurrie
Trademark Advice
Alan developed himself for attracting women and expressing his dating desires, interests and intentions to them very clearly. In October of 1990 he created "The Four Modes of Verbal Communication" and published his first book in 1998 entitled "Mode One: Let Them Know What You're Really Thinking".
These are his "Four Modes" of Interpersonal Communication:
Mode One – How to talk with women which is highly self-confident, unapologetic and straightforwardly honest.
Mode Two – How to talk with women which is pleasant, polite and cautious.
Mode Three – How to talk with women which is phony, cowardly, deceptive and fawning.
Mode Four – How to talk with women which is resentful, vindictive, misogynistic and harshly critical.
Alan roger Currie Personal Qeouts
"If you are attracted to a woman, the best way to capture her attention is to tell her what your intentions are; she may initially gasp in shock, but she is more likely to go out with you."
"You cut through the bullshit quicker. You get right to the point about your desires, interests and intentions, which in turn enables women to be upfront and straightforward about their desires and interests. Attraction, in large part, is about quickly identifying who is on the same page as you ... as far as your desires and interests ... and who is not."
Biography
Personal Life
Alan Roger Currie was born and raised in Gary, Indiana. When he was six year old, he started to earned money by selling his own comic books to his classmates. Alan had graduated from Indiana University in Bloomington, Indiana with a degree in Economics. Since university he has divided his time between Northwest Indiana and Southern California the most.
While at university Alan began writing a book to help men and improve their success with women. This book would later become The Mode One in 1998. Alan converted his original book into an "eBook," and began selling his eBook on the internet forums is about dating and relationships discussions in 1999.
Dating Advice Career
In between 2002-2005, Alan had become a dating advisor on the popular men's website AskMen.com. After Mode One was published and became popular, Alan became very well known in 2006. The first book is aiming to help men to improve their intention with women and let them know what you are really thinking of them.
As Alan's books became more popular they have been sold in more and more countries. To date they have been sold and read in countries including Argentina, Australia, Brazil, Canada, France, Germany and The United Kingdom.
Alan is the Host of the radio podcast program "Upfront & Straightforward with Alan Roger Currie" in 2007. At the same time has been a featured panelist for a number of dating and relationships discussion forums. Meanwhile Alan had been teaching many students in Indiana University called "Dating for 21st Century Singles.
Books, Courses and Coaching & Alan Roger Currie Reviews
Help Us to Improve this Profile
The information in this coach profile and wiki is verified by Dating Skills Review's Editors to be as objective, complete and close to the truth as possible. It was created by Angel Donovan.
Help us improve this profile of Alan Roger Currie by sending us any information you believe to be missing, wrong or lacking detail or good quality images we don't have. Please state sources where possible to make our job easier to verify the correctness of the information.
Contact: [email protected]
"Listen In As We Share The Top Takeaways From The Best Dating Products Ever Created... Shave Years Off Your Learning Curve As You Discover What Really Creates Success With Women"
Here's just a few things we reveal in this info-packed interview:
The surefire products that are proven to work - based on 15+ years coaching men to dating success.
Why we dubbed this one product 'idiot-proof' and how it can transform a woman's reaction to you almost immediately.
Feel anxious about approaching women? Discover how to bypass that and set up a stream of dates with gorgeous women in as little as 20 minutes a week.
Dating Skills Review has been featured or quoted in: