Adam Gilad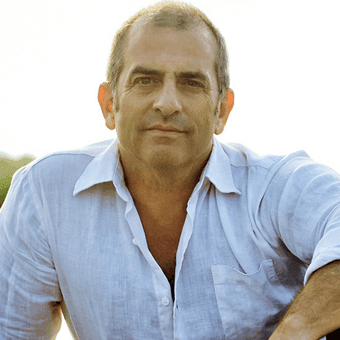 Adam Gilad is a gender language specialist and has applied his expertise to teaching dating, intimacy, and deep eros. He began dating coaching in 2007 and teaches men and women to live more adventurously and passionately from love, not from fear.
He is an accomplished author, speaker, film producer, mentor, coach, and teacher, having authored several books, many audio training courses, and more than 20 television shows.
Wiki Contents
Personal Data
Commercial Alias Name:
Adam Gilad
Real Name: Grant Adams
Nationality: American
Date of Birth: June 14, 1967 (Age 55)
Height: 5'8"
Profession(s): Dating Coach
Affiliated Dating Companies: Gilad Creative Media
Web Presences
Twitter

profile: @AdamGilad
Facebook profile: AdamGiladToday
Biography
Personal Life
As an Emmy-nominated Television Producer, Adam executive produced the film, "The Ron Clark Story" for TNT, and earned an Emmy-nomination as Producer in the Best Film or Miniseries of the Year category. His award-winning films have appeared on Lifetime and include the USA Network movie "Not In Our Town."
In his early career, Adam served as Managing Director of a top grossing rock group, traveled the Himalaya, and practiced in the ashrams and Zen monasteries in India, Nepal and the US. He has worked as a Creative Consultant to well-known corporations such as BMW/DesignworksUSA, Ogilvy Worldwide, General Foods, Grey Advertising, Kellogs. Adam has also hosted National Lampoon Radio.
Dating Advice Career
Adam is CEO of Gilad Creative Media, Inc. and ApproachConnectInspire.com. He creates online information product companies in dating advice and tips, self-development, and relationship advice. He also develops entrepreneurial training courses and educational materials on love, attraction, and dating.
He teaches men how to succeed with women, and in life, by presenting ways of attracting and keeping women interested based on the integrity of his own real life experiences, his clients' successes, and the latest scientific female attraction research.
His official Adam Gilad website offers programs for men in order to "Get Bold & Successful with Women" and programs for women to "Find the Man Worthy of You."
He is founder of The Fearless Lover, Inc., a suite of online and seminar enterprises for helping men and women communicate with each other and guide them into their inner strengths and highest intentions.
He is also creator of the Spring 2012 Telesummit – Ignite The Spark: The State of Dating, for the purpose of showing women how to spark, attract, and inspire the best quality men.
Adam is a communications specialist with expertise in teaching men how to inspire women. Under the name Grant Adams, and as CEO of The Inspired Man Project, Inc., he created the Net2Bed / Net2Wed System, and authored The Guaranteed Girlfriend Program.
Shortly after his first divorce, he returned to the dating market and created his first book (Net2Bed) after realizing the ease with which he could meet women online. He developed a system to teach men how to articulate their best characteristics in the online dating world. The concepts of Net2Bed worked for meeting women casually online as well as for establishing a long-term relationship. As a result, he changed the system to Net2Bed/Net2Wed.
Adam Gilad's Credentials & Experience
Relevant Qualifications & Awards
Stanford Humanities Center Graduate Center Research Fellow - for his work in Creativity, Spirituality and Environmental Thought

Lady Davis Graduate Fellow in Political Thought - studied Talmud and mysticism in Jerusalem for over two years

Cambridge University - studied Ancient and Modern Philosophy
Notable Media Appearances
Released Spring 2013 (and featured on ABC, KTLA 5 News, and The Huffington Post), The Boldness Code is a coaching consultation / session that helps men understand the most important thing they are lacking in the dating market – Intelligence.
Adam understands the intelligence of the dating market and that successful men want to take charge of their dating lives. For this reason, he teaches a "higher level" understanding of female psychology and arousal. The course has tele-training technique and practice training sessions, and also includes the Instant Confidence With Women program.
Books, Courses and Coaching & Adam Gilad Reviews
Help Us to Improve this Profile
The information in this coach profile and wiki is verified by Dating Skills Review's Editors to be as objective, complete and close to the truth as possible.
Help us improve this profile of Adam Gilad by sending us any information you believe to be missing, wrong or lacking detail or good quality images we don't have. Please state sources where possible to make our job easier to verify the correctness of the information.
Contact: [email protected]
"Listen In As We Share The Top Takeaways From The Best Dating Products Ever Created... Shave Years Off Your Learning Curve As You Discover What Really Creates Success With Women"
Here's just a few things we reveal in this info-packed interview:
The surefire products that are proven to work - based on 15+ years coaching men to dating success.
Why we dubbed this one product 'idiot-proof' and how it can transform a woman's reaction to you almost immediately.
Feel anxious about approaching women? Discover how to bypass that and set up a stream of dates with gorgeous women in as little as 20 minutes a week.
Dating Skills Review has been featured or quoted in: