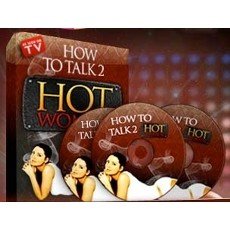 DSR Editor Rating
Product No Longer Available.
See other courses and coaching
from
Mehow Inc
.
Editor Review
2 of 3 people found the following review helpful
"Unfortunately Disorganized and Messy - Could Have Been Much Better"
Ease of Implementation
4.0
Packaging/ Customer Service
5.0
The Good
Reasonable demonstration of how attraction sounds in a conversation
The Bad
Unbalanced/ only demonstrates one aspect of conversation 'attraction' and one girl type, disorganized
The Bottom Line
It's a pity that the demonstration part of the course is so disorganized and that it isn't in video. Fixing those two aspects would've made it a much better learning tool.
As it stands, only consider getting this if you're a beginner and are aware of that you don't understand 'attraction' and what conversations using attraction conversation style sound like.
FULL DETAILED REVIEW
In this program Mehow has attempted to create a practical course with the beginner or newbie to dating advice in mind. The concepts and dating advice system taught is from his current system that was originally explained in
10 Second Sexual Attraction (10SSA)
and
Accelerated Attraction System
.
As with his previous systems most of the material is based on the original Mystery Method with his own upgrades and practical details added in.
At time of writing this review the course was only sold as part of the NSA System and One(der) System courses.
More Practical, Less Theory
It covers very little theory about female psychology and instead jumps straight into practicalities. At the start of the program you get a brief rundown of a list of concepts he wants you to understand. This is a simple list of 13 concepts you are to learn to use, or as Mehow says
"The 13 things I would teach someone who just got off a bus."
.
This is typical of Mehow - he tries to keep things to a manageable list of ideas to learn rather than giving you too much information.
The content is a 'staged' demonstration conversation between Mehow and Megan (a girl he met recently). Megan has not been prepared and is not aware of any of Mehow's methods or pick up technology prior to the conversation. So Mehow tries to steer the conversation through his list of 13 conversation tools so that you can get examples of what each of them sounds like as if you were listening to a conversation between a guy and a girl where they take place.
Using Staged Demonstrations with Hot Woman as a Learning Tool
There are a few examples of dating advice products where dating coaches have invited women along to use in demonstrations or interviews in a staged format. The intention and idea is good (the object being to make it more practical) but I have yet to see it well executed.
It was tried in Mind of Mystery and Pandora's Box interviews with women to highlight two better known examples. Both were disappointing in terms of the usefulness of the content given by the women participating.
Mehow has done a better job in "How to Talk 2 Hot Women" than the aforementioned products at creating a learning experience from a woman's participation, however it still has its issues.
First, it's a real pity that this program isn't video (it's audio), it would have given you more insights thanks to be able to see eye contact, body language and the important non-verbal elements.
Second, as with all of these programs, the challenge lies in that most women (just like most men) don't understand dating advice (why should they) and will most often verbally disagree with it. Research shows that how people act and what they say they think or will do is often very different (especially when its not anonymous participation as with these interviews). Which compounds the problem.
It takes an unusually self-aware person in terms of sexuality, attraction and social intelligence to understand and add value to the discussion - or someone who has specifically studied the area and human behavior and understands the research issues involved.
Mehow has selected a woman for the demonstration who is certainly above average in her social intuition and intelligence. This helps. However, she is also young at 24 years old (and lacks life experience compared to say a 30 or 40 year old) and of a very specific personality type (feisty/ sassy) which leads to biases in the demonstrations and discussion. The conversation is primarily mostly 'challenging' and 'attraction' based. More on this later...
Disorganized: Messy and a lot of Distraction
The demonstration part of the program is structured into the 13 concepts, however it is hard to distinguish what is being taught at times. Megan is 'sassy' and sticks to her personality. Throughout the demonstration she interrupts Mehow and at times manages to distract him from what he is explaining at times to discuss other topics.
Mehow doesn't 'tag' everything that is said throughout so you are left mostly to figure out what is what from his list of conversation tools.
The end result is that a beginner in particular may not understand what is going on during the demonstration and get confused about what is being used when and what is an example of what.
If Mehow had made the demonstration 'pure conversation' between him and Megan and narrated over the top similar to how he does in his infield insider series it would have made it a lot easier to follow and learn from.
Benefits and Disadvantages of the Biased Conversation Style
Because of the type of girl Megan is ("Sassy") and the way the demonstration turns out most of the conversation is biased towards attraction techniques.
For complete beginners this is in 99% of cases not a problem, because one of your largest skills gaps is that you don't know how to speak attractively or emotionally with women. If you are aware of this, and need to better understand how 'attraction' based conversation flows this could be very helpful to you. Remember that this is just one style of conversation you should be able to use however.
On the other hand, one of the biggest 'sticking points' that men studying dating advice have come up against is where they focus only on 'attraction material'. Typically guys at intermediate level can get stuck with habits of using only attraction conversation techniques and they'll get good initial interactions with women, but then get no further.
Attraction only based material can work well with a young girl like Megan because she is very sassy - but she's not typical, and maybe not the type of girl you like. There are many other types of girls for which just using attraction based conversation will not work as well. We discuss this a bit more in our review of The 4 Elements of Game.
The Bottomline
This course was a nice idea but doesn't deliver very well on what it attempted to do unfortunately.
The one situation where it could be worth your while getting it, is if you're a beginner and are aware that you don't understand how 'attraction' conversation styles sound you can get some examples from this course to help get clear about it. The demonstrations are biased towards the aspects of communication that most beginners are weakest in - attraction, edge, dominance etc. so I can see it being useful for an additional 'support' with other products to help you really get it and get your implementation solid.
If you do get this, just remember your conversations shouldn't only sound like this, it's just one part - there is more to attracting women.
It's a pity that the demonstration part of the course is so disorganized and that it isn't in video. Fixing those two aspects would've made it a much better learning tool.
Help other users find the most helpful reviews
Was this review helpful to you?
Product Information
Mehow's list of 13 things to teach a complete beginner how to talk to and seduce hot women in a short course. This course is aimed at the beginner without prior dating experience.
This course is no longer available to buy separately. You can buy it today as part of The NSA System.
---
---
Feedback
If you have a question or problem, ask us:
Table of Contents/ List of Topics Covered:
Basic course where Mehow briefly explains the following elements:
- Introduction
- Emotional Value
- Value Velocity
- Serendipity
- Free Association
- Attraction
- Innuendo
- Edge
- Touching
- Comfort
- Qualifying
- Lifestyle
- Moving
- Compliment
- Resources

The second part has Mehow with his current girlfriend of the time (Megan) walking through a 2 hour demo of a conversation where they are using the communication elements and concepts above.
---
What You Get:
3 CD audio course
---
Guarantee / Terms:
45 day money back guarantee
User Reviews of How to Talk 2 Hot Women
View Other Home Study Courses (Books, DVDs, CDs, MP3/ Video)