Style (Neil Strauss) on Jimmy Kimmel (October 2005)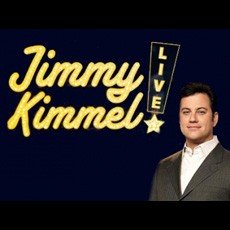 Background Info
Featured Dating Company
:
Stylelife Academy
Featured Dating Coach(es):
Style (Neil Strauss)
Publication/ Broadcast Date:
October 03, 2005
Media Brand: Jimmy Kimmel
Medium: TV Talk Show
Strauss appears on the same show as Jessica Alba and is asked by Jimmy to demonstrate some of the techniques discussed in his bestseller "The Game" on Jessica Alba live on the show.
Video of Media Appearance
Update Required
To play the media you will need to either update your browser to a recent version or update your
Flash plugin
.
Other News & Media Items Featuring Style (Neil Strauss)
Help Us to Improve this News & Media Item
The information in this News & Media item is verified by Dating Skills Review's Editors to be as objective, complete and close to the truth as possible.
Help us improve the infromation on Style (Neil Strauss) on Jimmy Kimmel (October 2005) by sending us any background on this media appearance that you believe to be missing, wrong or lacking detail. Please state sources where possible to make our job easier to verify the correctness of the information.
Contact: [email protected]