Authentic PUA Home Study Course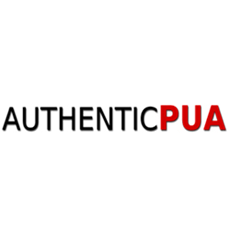 DSR Editor Rating
No Editor Review Available Yet.
Product No Longer Available.
Product Information
This home study course is designed to teach men how to comfortably approach women in a way where they find you attractive, and want to see you again.
Steve Jabba created his home study blueprint to teach the natural success of picking up women used by some of the best pickup artists.
Bonus items include:
- How to Get Laid in the Next 30 Days
- VIP member lifetime access
---
Experience Level(s):
Beginner
Learning Format:
Online Access
Release Date:
January 01, 2013
Product No Longer Available.
---
Feedback
If you have a question or problem, ask us:
Table of Contents/ List of Topics Covered:
Primal Seduction
Instructions and explanations for acquiring the mindset and belief systems to automatically and effortlessly pick up women.

It addresses:

- The seduction mindset going on in your head
- How to approach a woman
- Techniques to develop your charisma, confidence, and attraction

How to Get Laid in the Next 30 Days
- Maximizing your aesthetic to be appealing to women
- Openers to use in order to be prepared to talk to beautiful women
- An actionable plan to mastering approach anxiety within 30 days
- Missions that help deal with the road blocks of getting laid

VIP Members Forum (lifetime access)
- Q&A from knowledge experts
- Advice from Steve and trainers
- Up-to-date seduction information
- Best locations to find hot women
- How to take your dating to the next level

Cost Reduction on Live Events
For future live events, receive a $150 discount off the residential program, and a $75 discount off the bootcamp program.

The course also teaches:

- Getting women to want you for who you are
- 10 auto-pilot characteristics from top players about picking up women
- How to naturally approach women with confidence and reduce the chances of rejection
- Building the mindset to consistently be able to turn things sexual with a woman
- Developing the core skills to confidently approach women that make you nervous
- Making the most of your body, looks, and mind in order to confidently pick up women
---
What You Get:
Downloadable PDF manuals
---
Guarantee / Terms:
100% Money Back Guarantee
User Reviews of Authentic PUA Home Study Course
Most Helpful User Reviews
2 of 2 people found the following review helpful
"The Best book on Seduction out there"
Ease of Implementation
10.0
Packaging/ Customer Service
10.0
Reviewed by
Bardi
November 18, 2014
Primal Seduction (aka. the Home Study System) is really the best book on pick up or seduction out there.

What I love about this book is first of all how honest it is. No marketing lies, no PUA techniques or tactics that don't work. In this book Steve Jabba teaches you honestly how guys that are really successfull with girls really think and operate.

Secondly in this book you will find the deepest and most complete knowledge about seduction out there.

Steve Jabba is one of the rare guys in the seduction community, who is not only pretending to be successfull with women, but he actually is. People who are following the seduction community clearly realize that there is a trend lately of dropping all the unnecessary routines and structures in game and emphazising more and more on natural game and the underlying key principles in seduction that really work. The seduction community starts to realize more and more what really works and becomes more natural. However when it comes to natural game and dropping unneccessary stuff, Steve is still LIGHTYEARS ahead of all the other pick up coaches out there (so much that if you watch his infields you can't even really tell what he is doing...only that it is incredible effective). And it really shows in this book.

Reading it you can clearly see how much deeper Steve's understanding for women and seduction is than everyone else's in this industry. Steve teaches you EVERYTHING you need to know:

How to really change on a core level into an confident, attractive man. He talks about mindset, tactics. daygame, nightgame. Even about how to integrate game into your normal life so that you will be able to pick up women spontaneously when ever, where ever you are. He also talks about stuff that you won't find anywhere else, e.g. about how to force and read IOIs, how to read women and be aware of their suttle signals they give in order to get laid smoothly and effortlessly. Unlike other books where you might find some of the key principles that actually work explained, this is the only book where you will really find ALL the key principles you need to know and ALL the knowledge that you need to have explained and this in a more detailed and deeper way than you will find anywhere else.

To sum it up: This is the only book that teaches you EVERYTHING needed for any type of game in an honest way. No lies. No BS. Nothing is missing. If you have this book there won't be any confusion anymore about what really works, about what you should do and what you should learn. Just a clear way you need to take in order to become the man you want to be. Stick to this book and you won't need to read anything else anymore. This is truly the ultimate guide and complete way of how to turn into a real confident man and a true seducer.
Help other users find the most helpful reviews
Was this review helpful to you?
0 of 0 people found the following review helpful
"great book"
Ease of Implementation
10.0
Packaging/ Customer Service
10.0
Reviewed by
masterofdolls
May 07, 2017

amazing book and a complete system, can't fault it... it's a good read that lays everything out there. it tells you step by step the process of daygame and night game, its a total package... although if you just want to learn daygame and only daygame, a better book is daygame mastery... but if you can afford it, just get both, they have spill over information anyway, because they are both written by Nick krauser... but he knows what hes talking about..

dont bother with other books really, unless you like to just read everything.
Help other users find the most helpful reviews
Was this review helpful to you?
View Other Home Study Courses (Books, DVDs, CDs, MP3/ Video)