3 Girls A Day: Copy/Paste Guide To Sleeping With 100s Of Women Online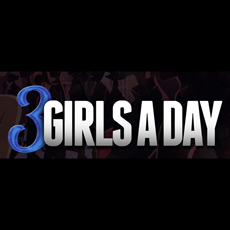 DSR Editor Rating
Go to 3 Girls A Day: Copy/Pa...
Editor Review
1 of 1 people found the following review helpful
"Practical, Well-Structured Product That Encourages A Somewhat Aggressive Approach Online"
Ease of Implementation
7.0
Packaging/ Customer Service
9.0
The Good
Shows you word for word Todd's profile and the messages he has sent to get dates. Gives you quite a simple structure to follow, so you should always know what your next move is. Works well on very attractive women.
The Bad
Doesn't go into too much detail on photos, or show you any examples. Some guys might not be congruent with the somewhat cocky style that's taught, and it might not attract the type of women you'd like to meet. Audio quality in a bonus product is poor.
The Bottom Line
This is a product that takes you through the process of creating your profile through to going out on dates. The emphasis here is more on going on lots of dates that lead to sex rather than meeting a woman for a serious relationship. If you're looking to take things a bit slower, you might want to check out
The Click Magnet Dating System
.
You're encouraged to keep testing things out until you find what works best for you, at which point you'll be able to use this same model to go on dates with new women whenever you like. It's all about being efficient and getting the best results possible in the least amount of time.
Best suited to guys who live in bigger cities and/or are targeting women who are very attractive. If you live in a place where most of the women online are average looking, this product is less likely to work in that case.
FULL DETAILED REVIEW
The name of this product comes from the fact that its creator, Todd Valentine, used to go on dates with three women a day that he met online. One thing that he stresses throughout the product is that if you can create an online dating profile that attracts women, you'll be able to go on dates with new women pretty much whenever you like.
The problem for most guys is that they have a profile that is boring and generic. There's a lot of competition online and women are inundated with new messages constantly. This results in sending lots of messages that get ignored and investing a lot of time that leads to little, if any, success.
The focus in this product is making sure you don't fall into this trap. Todd suggests an approach in crafting a profile and sending messages that guarantees you'll make a strong impression, however it won't always be a positive one.
His aim is to be polarizing, which means getting strong positive as well as negative reactions. He even says that if you aren't getting any negative responses from women then you are doing something wrong. This may seem like a strange idea, however the reasoning behind it is that it's better to have a smaller percentage of women who really love you than a lot of women who are lukewarm about you.
Does This Style Suit Everyone?
It really comes down to what your personal goals are with online dating. Todd was/is using online dating to screen for attractive women who like his bold and confident style and that are likely to sleep with him as quickly as possible. He even mentions at one point that he won't go on a date if he feels there's no chance of sex, and suggests you do the same.
I wouldn't suggest such a hardline stance for everyone, as there are times when you might only have a short amount of time to meet up with a girl and there's no chance you'll sleep together. But you might still have a great time regardless, and especially for beginners you just want to try and get as much experience with women as you can. Making sex the sole focus is very outcome-focused and not the best idea for many guys.
This is one of the reasons that we have set up the Dating Skills Academy, to help guide you as to what information you really need to know so that's it tailored to you personally and what you're looking to accomplish. The information here in 3 Girls A Day will be great for some people, but less than ideal for others.
If you're a bit more shy and anxious around women, then the kind of profile Todd suggests won't be congruent with you and you'll have a tough time trying to live up to this false image you've created. If you're also looking to meet someone who you feel a connection to based on their personality and aren't so concerned if they're average looking, the approach here could get you negative results.
However if you're wanting to present yourself as a confident man who is sure of himself and goes after what he wants, then this product will help you with that. It's brash at times and works to filter out the women who aren't similarly confident in themselves and their appearance. You're likely to get better results if you're in a large city full of attractive women such as Los Angeles, New York or Miami.
Easy To Follow System
If you follow the advice here then you won't be spending much time reading women's profiles. Instead, you'll be using template messages that you can send en masse to women so as to be more efficient. This is a strategy that we also recommend as does another online dating product we highly rate, Click Magnet Dating.
Todd explains how it's a waste of time to browse through profiles and create custom messages for each woman, and will limit the amount of dates you're going to get. He only suggests doing so if you're looking to be really selective about a woman's personality and want someone with the same obscure interests as you. Instead, send a copy and paste message and once she responds then you can tailor it to her a bit.
The messages that Todd sends are pretty short and there's nothing complicated here. He's just looking to get a response and then escalate towards getting a number, usually within three to six messages. From there he usually calls the girl and sets up a date.
One interesting here that you won't see anywhere else is how Todd has categorized every message a woman sends into one of four groups. This means that no matter what she sends, you'll be able to recognize where you're at and what you need to do next. For guys who don't have a lot of experience, this is a huge help and will simplify things a lot for you.
There's a lot of real life examples shown here, and one thing Todd demonstrates a number of times is how to turn around negative responses. Because of his profile and his messages, he does tend to provoke 'tests' from women, but he follows the system and often turns this around which leads to a date. It's a good demonstration of how persistence and an unreactive frame can attract women, whereas most guys would either give up or turn nasty after the bad response.
However, one of the reasons Todd is able to turn these interactions around is his wit and intelligence. You're not going to be able to use template messages in most of these situations, and you might not be as creative as Todd in coming up with just the right message. He gives you a formula that has three options, but you'll have to do some thinking here and coming up with some of these messages might be more challenging.
Bonuses
There are a few bonuses included here with the main video product. You get a book which summarizes all of the main content from the course, including two of Todd's own dating profiles. The quality of this book is good, and it might even make sense to read this first before you watch the videos.
You also get a 22 minute interview between Todd and his girlfriend, who he met online. Her face is blurred but you can tell she is attractive, and she details her general experience with online dating and also specifically how she met Todd and why she wanted to meet him. This is interesting to watch and it'll help you get into the mind of a hot girl and understand why most men fail with online dating.
There's three phone calls here as well, where Todd calls up girls from online to arrange a date. The audio quality is fairly poor here, and in two of the three calls it was virtually impossible to hear what the girl was saying. You can still hear what Todd is saying and it'll give you an idea of how to handle phone calls, but the overall value of this bonus really suffers due to the audio problems.
Another thing you'll get access to is a few complete conversations, from first message to number, on OkCupid. These are pretty standard examples, and show you how the interaction will often go when you have a strong profile and the woman doesn't throw any tests at you. There aren't any examples here of girls being difficult, but you'll see how to handle this in the main product.
The Bottom Line
This is a product that takes you through the process of creating your profile through to going out on dates. The emphasis here is more on going on lots of dates that lead to sex rather than meeting a woman for a serious relationship. If you're looking to take things a bit slower, you might want to check out The Click Magnet Dating System.
You're encouraged to keep testing things out until you find what works best for you, at which point you'll be able to use this same model to go on dates with new women whenever you like. It's all about being efficient and getting the best results possible in the least amount of time.
Best suited to guys who live in bigger cities and/or are targeting women who are very attractive. If you live in a place where most of the women online are average looking, this product is less likely to work in that case.
Product Information
This system is designed to teach men how to master online dating and attract more women online.
It offers copy and paste techniques for:
- Dating on your terms
- Maneuvering from dating to sex
- Where to go on a date
- How to handle a woman's non-responses
- Asking a woman out without risking rejection
- Recognizing if you are really liked or being lead on
- Starting a conversation that will get a woman to reply
- Using online messages and texts to intrigue her with laughter
- Attracting a woman even if she feels you are not her type
The system teaches by example, including specific repertoire to use. It aims to help men get a deeper understanding of attraction and exhibit an alpha male personality in their online profile pictures, descriptions, and messages.
Bonuses include:
- 3 Recorded Phone Conversations
- Hot Girl Perspectives Interview
- 3 Girls A Day Reference Textbook
---
Skillsets:
Attracting Women
Experience Level(s):
Beginner
Learning Format:
Online Access
Release Date:
September 01, 2014
---
Feedback
If you have a question or problem, ask us:
Table of Contents/ List of Topics Covered:
- First date pointers
- Mass messages that get results
- Topics to avoid putting in your profile
- Cliché profile descriptions to avoid
- Avoiding sending needy text messages
- Locations to take a woman on a date
- How to challenge a woman when she is playing games
- What not to do when a woman is testing you
- Handling a non-response to your first message
- Appropriate times to call after getting her number
- How to overcome the "who pays" problem
- Advancing to a second date without appearing needy
- Knowing when a woman is ready to be kissed
- What to convey in your conversation starter
- Writing clever, attention grabbing profile headlines
- An important rule to writing dating site profiles
- A big online dating mistake that leads to rejection
- Your first 5-10 minute conversation goal with a woman
- The right time to read her profile before sending a message
- Responding to general categories of online communication and text
- Handling how to react when a woman all of sudden stops interacting
- How to handle being turned down from your sexual come on
- The number of messages to send out before asking for her number
- Customizable message templates that you can use and customize
- The distinction between text messaging versus online messaging
- Breakdowns of Todd's personal interactions, text messages, and first dates
- What to write and not write in the "what type of girl am I looking for section"
- Indicators your profile is portraying your personality and attracting the desired girls
- The number of photos that should be in a profile and how to make them stand out

---
What You Get:
Online access
---
Guarantee / Terms:
60 Day Money Back Guarantee
User Reviews of 3 Girls A Day: Copy/Paste Guide To Sleeping With 100s Of Women Online
Most Helpful User Reviews
10 of 24 people found the following review helpful
"I Got Worse Results after Implementing Todd's Advice"
Ease of Implementation
3.0
Packaging/ Customer Service
3.0
Reviewed by
Brainbuster
August 19, 2016
Packaging got 4 stars, because though I like the idea of having 3 recorded phone calls to hear Todd's "amazing" phone game (he states that he wants to get them on the phone because he has good phone game--I didn't notice anything special, it was pretty lackluster), unfortunately they couldn't figure out a way to record a phone call so that you could clearly hear both parties. This is an audio issue on their part, and is something that I could and have done before when coaching a few guys--and I'm not an audio expert.

Effectiveness got 1 star because I was doing very well online BEFORE using any of Todd's advice,
and after using many of his tips, my success decreased.
Maybe you're asking why I would get this program. Simple. I want to know everything regarding game, and especially online game (since I find it so easy-- I regularly have girls arriving at my doorstep and kissing me before hearing my voice). I am always looking for new ways to do things.
I have read many other books and programs on online dating, maybe most of them.
This includes Gentlemen's Guide to Online Dating, GoodLookingLoser's guide, Scott Valdez's Click Magnet, Net2Bed (this was over 10 years ago), The Post-it Note Hack by Andy Yosha, Window Shopping for Women by Race dePriest (this one had the BEST pre-selection photos and other photos in general...AMAZING....all other programs showed terrible preselection photos, way too obviously contrived).

I wish this were still fresh in my mind, but I can give a quick example.
Todd's main profile starts off in a (try-hard) cocky way. I say "try-hard," because in my opinion,
my own profile (which women frequently tell me is the best profile they've ever read, that they have a crush on my writing--or if I write them first, they tell me that they were going to message me but they thought I was out of their league)... my own profile is cocky. WITHOUT overtly writing, "I am cocky." (Todd does this in his profile). Then, to balance out the cockiness (which he simply told her instead of showing her--you should not TELL her that you're funny, you should SHOW her),
to offset this cockiness, he then goes on poetically claiming that "I'M A HOPELESS ROMANTIC," and then goes on comparing love to a "shooting star." (throw up) This violates his advice in Chapter 2 to avoid cliches. "I'm a hopeless romantic," is not only a cliche, but I'm pretty sure it's not true of Todd, and worse, he never demonstrates it on the date (there is video of his 1st date, which I like, but it certainly is not romantic.. they just met in a shopping mall; not saying it's a bad date idea, but it's not romantic).

I'm not saying that no girls like romance and poetry. But it's just so incongruent, so jarring in his profile.
He goes from the headline, "Life's too short to dance with fat chicks," to claiming that he is cocky twice in the first paragraph, to then writing, "I'm a hopeless romantic, and I believe that love is like a shooting star."

It's like Todd wrote the headline and the first paragraph, then Adam Gilad wrote the second paragraph.
Either one MIGHT work (even though they suffer from being cliches and from overtly stating what could be shown), but combine them and it looks really weird.

He also states in his profile that he's "good in bed." Something like, "do you want a boring guy, or an adventurous guy who is good in bed?" Again, there are a few problems with this. One, it is overtly telling her what you should be SHOWING her. There are at least 3 places in my own online profile where I make it clear that I'm good in bed, without saying, "I'm good in bed." In those 3 or 4 places, I reference something specific that only a guy who IS good in bed would write or know about. This brings me to a second problem with saying, "I'm good in bed."
The 2nd problem with it is that it's vague. It is so try-hard, so trying to impress her, that it will turn off as many women (if not more) than it turns on.

The above examples are characteristic of most of Todd's textual communication with women. In the examples, I kept finding myself improving it in several ways. Often, Todd's responses didn't even make sense. For instance, she would write one or two sentences about herself, and Todd would write a 3 word, poorly punctuated sentence that had nothing to do with what the girl wrote.
Todd's writing style is stilted and overly formal, as if he's trying to appear intellectual; but it comes across that way. For example, "Perhaps I'll tell you all about it over a libation when I get back." Another time he used "beverage" instead of "drink." The word I'm most bothered by is "Perhaps." Is he an Englishman in the 1940's now? Aside from the awkward word choice--going from "cool guy" to London gentleman wearing a monocle and smoking a pipe--I would argue to discard "perhaps" or "maybe" or any of those womanly qualifiers before making a statement or request. It sounds needy.

Todd recommends against mirror selfies, on the grounds that "many women he asked has said she hates these kinds of photos." Women may SAY that, but they also say they hate shirtless pics, and c_ck shots, but when I use a shirtless bathroom selfie as my main profile photo, it triples the messages from women in my inbox. Their message has nothing to do with my profile photo--they comment on something in my profile-- but like clockwork, I post a shirtless pic, and I get at least triple the messages. And I won't get started on mentioning how many girls have come over only because of my c_ck shots (yes, they admitted that this was the reason).
Todd's main profile photo does NOT stand out. Standing out is the #1 of online game, according to Todd.
There is nothing interesting in his photo. He's simply looking straight at the camera. There is a lot of evidence now that a man looking at the camera is NOT the best profile photo. Men whose profile photos are of the man looking AWAY from the camera get more responses. If your profile photo is of you looking at the camera, you WILL PULL FEWER GIRLS. Disregard all the "experts" telling you to look at the camera and smile like a dumbass. They are wrong.
Todd's profile photo looks like it could be a high school senior photo. Boring. Nothing to write home about, and nothing to write Todd about. "There's a man in a suitcoat looking at the camera."

There are many videos in the program in which Todd talks about game. Principles and tactics of game, in general. Those are good. Not specific to online game, but good.

One of the things Todd stresses is to test. Test your profile against itself, in different regions of course.
Test photos, and test profiles.
That is good advice.

One thing that bothers me (of all people) is that one girl has in her profile that she does NOT drink.
Todd uses his go-to line, "How do you feel about a drink and some witty banter this week?"
She answers, "i do not drink sorry."
Later, he's on the phone with her, and again suggests to go for drinks.
She again tells him that her profile says she does not drink.
I don't recommend reading every stranger's profile before messaging them--that is a huge time sink,
and you'll waste hours of your life reading profiles of girls who won't reply to you or are not even active on the site anymore.
But at least read her profile once she has responded.

What puzzles me is how Todd is successful with women? After going through this program, reading his messages to girls, hearing him on the phone with 3 girls, and seeing him on a date, I actually asked myself this question. What is it about Todd that makes him successful, if he is? It's certainly not his writing, or his profile, or his texts. Of course they could be worse, but it wasn't what I'd call excellent.
He has a good photo--not great, but good--, but it's not interesting or noteworthy.
He has slapdash profile. His correspondence is clunky. His voice, both on the phone and in videos, is monotone; and sounds strained. He is not good-looking (I could get very colorful with my description here, but I'll leave it at that). When you watch interactions between him and girls, you can detect some game, but not much. His body language isn't great--he's peckish, leans in a bit, his head is always turned towards her (like when he's sitting beside her in the mall).
Honestly, I don't know. Maybe it's simply on account of his vast experience, which has given him insane calibration (which cannot really be taught in videos or books).
He's a rich world-traveler, and mentions that a lot. Pretty sure it's true, so it's not a fake DHV story, but I think he does throw that in deliberately. When asked by one girl what he does, he answered, "I'm a motivational speaker." That was in his daygame program. In this program, when asked by a girl, he answered, "I am a public speaker and entrepreneur." This may be something to do with his intuition about what the girl wants to hear (even though they are pretty much the same thing).

There are numerous grammatical errors on his part. They are not on purpose.
I know because the girl will write in all lowercase, sometimes not using punctuation,
and you can see Todd's response is capitalized properly, with punctuation (though he is a bit confused about the comma for direct address).
A specific example is when Todd writes,
"it sounds like we're both rather curious about one another, so perhaps we should meet up soon."
The above is a combination of weirdly archaic phrasing ("rather curious," "perhaps"),
mixed with modern, relaxed phrasing, "meet up soon."
This is correct, "It sounds as if we're both curious about each other-- we should meet up soon."
The "Sounds like," becomes "Sounds as if." I'm not saying you should write this way to a girl,
but it seems to me as if Todd is trying to go for a Mr. Belvedere vibe.
Additionally, "curious about one another," should be "curious about each other."
"One another" is used when there are 3 or more. "Each other" is used when there are 2 or more.
Don't criticize my usage and grammar now that I've criticized Todd's.
I'm not SELLING this review. This is for charity. Todd makes money from 3GAD, so I can criticize what I want.
And if you think girls don't care about usage and grammar, you are right; but only SOME girls.
There are a lot of hot girls that I've made orgasm before they ever met me--over text. This makes escalating in person VERY EASY.
Having a sure hand when writing to a woman--and knowing how to talk dirty, romance novel dirty--are valuable assets.

In conclusion, despite all my above complaints,
3GAD is probably the 5th best program I've seen on online dating.
I'm not going to mention what my top 4 are,
for 3 reasons:
1. You may think this review was written by a competitor of Todd.
2. I'm an asshole.
3. (See 2.) With online dating guides, there is more of a danger that a girl has seen your profile before, or has seen something similar. Same with your first line to her. In my Daygame Diary, I had publicly posted a qualification question which I felt was perfect. It was funny, it made her think, it was screening. And I came up with it, so no other guy would have asked her it. A year later, my 6'3" blonde GF or FWB showed me a FIRST MESSAGE from a guy, who simply asked that question. The question itself is specific enough that he must have gotten it from my diary. She showed it to me because she had remembered MY asking her that question. I was pissed that this other guy was using my brilliant question in MY city.
The point is, this 3GAD (and other guides) is a heavily marketed program.
Probably thousands of men will be using it.
If I google a portion of the main profile (and I have),
I can see in the top 3 links some boneheads who copied and pasted Todd's entire profile
and used it for their online profile (Todd recommends that you not do this-- in fact he provides 2 profile examples, and leads a class of men to collectively build a profile).

My own student and I drove to Chicago to practice daygame.
We planned to get a hotel. However, on the drive there,
I used Okcupid to secure a VERY NICE place for us, free.
We were in Sky55, on the ~60 floor.
After seeing the ease with which I gamed online,
he asked me to help him with online game.
I looked over his profile, and it was obvious he had not written it.
We live in the midwest, US.
There was a reference to hating cats.
I asked him, "Do you really hate cats?"
He told me he didn't. Almost as if he hadn't even read this profile.
There was something about First Date: "How about I pull you into a restroom and give you a rogering."
I said, "What's this mean here.. a rogering?"
He couldn't answer clearly.
I looked it up. It's British slang for anal sex.
This guy is very inexperienced, neediness drips from every sentence in his texts with girls,
and I knew there was no way he was going to succeed with this copy/pasted profile (from Krauser, turned out).

So guys like that--the LEAST experienced-- copy and paste these examples.
Even if a girl loves the profile, once she starts corresponding with the guy,
she'll quickly realize that this is a different guy.

My point in saying all the above is that, the reason I'm not going to mention the #1 or #2 guide to online dating, the best one I've ever read, is because I want it all for me. I'm already cornering this market, and I like my corner. If it were a book of principles, then by all means, I'd give a public recommendation.
But with books like these, it's too easy to get a thousand rich, needy, desperate chodes copying and pasting everything and saturating the market.



2 of 2 people found the following review helpful
"Great System for Online Dating"
Ease of Implementation
10.0
Packaging/ Customer Service
10.0
Reviewed by
Ali
July 06, 2019
Ok, I write this more so to respond to the other reviewer's comment. This is a great system to get laid A LOT! This is based on my own experience.

First of all, I am not a fan of online dating and I didn't get laid with 100s of perfect 10s but I had tons of 8s, 7s and lowers (for reference experience). I say couple of 9s too. But you know what? I got laid more than other friends of mine. I got laid multiple times, twice a day (I never made it to 3 dates a day, due to my own limitation and I also have a life beside dating).

Yea, it's not a magic pill but THE SYSTEM that he gives is great, specially for the beginners and intermediates but also helpful for advance guys.

Overal, I recommend this system for online dating!
View Other Home Study Courses (Books, DVDs, CDs, MP3/ Video)