Ultimate Unlimited Lifetime Power and Success with Women System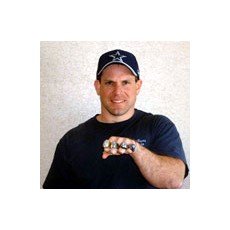 DSR Editor Rating
No Editor Review Available Yet.
Average User Rating
Go to Ultimate Unlimited Li...
Product Information
The "Ultimate Unlimited Lifetime Power and Success with Women System" by John Alanis provides a step by step instructions on how to build confidence, how to approach women, and how to create instant attraction.
---
Skillsets:
Meeting Women
Attracting Women
Learning Format:
CD (Audio)
Release Date:
January 01, 2010
Price:
$297.00 - $697.00
(depending on product format or options purchased)
---
Feedback
If you have a question or problem, ask us:
Table of Contents/ List of Topics Covered:
- How to determine (in five minutes or less) what type of relationship is "right for you"
- How to never get your heart broken again
- The "dream lover secret"
- Specific, easy to use strategies for designing and building "automatic attraction" systems
- How to overcome a woman's inevitable testing and "BS"
- Discover exactly what to do (step by step) to turn her from "just friends" to your screaming hot lover
- Do you have an "ex" you'd like to get back?
- How to meet a truly special woman who makes every part of your life brighter
- How to avoid the gold-diggers, psycho-paths and outright women
- How to walk into a bar, club, party or any other social gathering
- How to vanquish lesser men who try to steal what is rightfully yours.
- how to get the hottest girl any time, any place, no matter the situation
- How to be a hero to your friends and a legend to your enemies when it comes to success with women
- How to quickly get a woman into bed
- how get beautiful women to write you, desperate to meet you in person
- How to create the perfect "adventure partner relationship"
- two secrets that prevent any woman from ever "friending" you again
- Are you sick of the whole dating game?
- How to win the undying devotion of every woman in your life
- how to get them to flock to you no matter your looks, age or income.
- Does a woman you lust after have a "boyfriend?"
- How to get her to do anything (and I mean anything) sexually for you
- How to never, ever be "dumped" again
- how to unlock the secrets of "supreme confidence."
- Are you a shy guy?
- Do you ever feel tongue-tied when you first meet a woman?
---
What You Get:
BASIC SYSTEM: $297 - $497* (shipping and handling not included)
- 11 CD Audio course with Fast Start CD
- Shelley's "First in Her Mind" System (optional)*

Bonus Items:
- How to Get fit fast with Matt Furey (CD)
- How to Make Her Fall in Love With You and Stay Devoted for Life (CD)
- Entire Transcript of Course and Bonus CD's


DELUXE SYSTEM: $497 - $697* (shipping and handling not included)
- The entire Basic System
- 3 CD "Ultimate Attraction System: Secrets of Using the Internet to Meet the Women You Desire Instantly"
- Shelley's "First in Her Mind" System (optional)*

Bonus Items:
- "Secrets of Easy and Effortless Conversation"
- "How to Get Desirable Women to Approach You in Specific Situations—Gyms, Bars, Nightclubs, etc"
- Transcript of Deluxe System
- Thirty Minute Personal One on One Phone Consultation with John Alanis
- Online Profile Critique by John Alanis
---
Guarantee / Terms:
1 Year, 100% Money Back Guarantee
User Reviews of Ultimate Unlimited Lifetime Power and Success with Women System
View Other Home Study Courses (Books, DVDs, CDs, MP3/ Video)