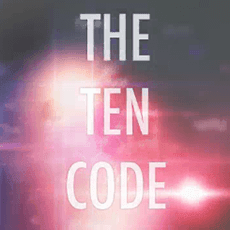 DSR Editor Rating
No Editor Review Available Yet.
Go to The Ten Code
Product Information
The Ten Code is a program dedicated to helping you to become the best man you can be: power, charism, confidence, attractiveness and sexyness.
It is currently only available as an add-on to The Girlfriend System - when you buy The Girlfriend System, you receive a 14 day trial of The Ten Code, via which you will receive the 12 months of the course if you stay on.
---
Skillsets:
Inner Game & Confidence
Experience Level(s):
Advanced
Learning Format:
Online Video
Download (Audio)
Download (Video)
Release Date:
September 27, 2012
---
Feedback
If you have a question or problem, ask us:
Table of Contents/ List of Topics Covered:
Month 1: The Winner's Edge
- understanding the fundamentals of why a Ten always wins with women against others

Month 2: The Gentle Giant
- Why a 'ten' isn't flashy and the difference between the men pretending with flash vs. those that really are

Month 3: The Team Captain
- Learning how to lead like a man in love and life.

Month 4: The Prize
- Learning to switch your interactions with women so she is the chaser, not you

Month 5: The "Branson"
- How to move forward dominantly in your life and with women, the right way, with billionaire-style charm.

Month 6: Red Pill vs. Blue Pill
- Some new discoveries in social dynamics to take your life and career to the next level

Month 7: A Bite of the Apple
- Insights on Steve Jobs' success in business, life and love that made him successful and you can utilize

Month 8: 007 Cool
- Using James Bond style seductive traits and remaining cool in difficult situations that leads to that

Month 9: Pimp your Personality
- Becoming anxiety free in your interactions with women and giving your home/ apartment the best relaxing vibe and seductive to women

Month 10: A Hero's Journey
- A ten lives with purpose and the purpose is not "to pick up women". Learn how to bring excitement and adventure into your life that naturally attracts women.

Month 11: Irresistible Power
- Learning about two types of power that always stay with you and how to use them to attract women

Month 12: Reality
- How to shed aspect of you that are not yet real, that are fake, and become the real deal. The answer to the typical woman's question: "Is he the real deal?"
---
What You Get:
1 video seminar part of up to 1 hour each month for 12 months.
---
Guarantee / Terms:
365 Day Money Back Guarantee
User Reviews of The Ten Code
Most Helpful User Reviews
3 of 7 people found the following review helpful
"Inspirational"
Ease of Implementation
7.0
Packaging/ Customer Service
10.0
Reviewed by
Jake
December 30, 2013
Effective and Life Changing. Christian Hudson presents the program that not only changed my dating life, but also made me a better and more respected person. Even if you believe you're an expert, The Ten Code lays out the blueprint to unlocking a better life ahead of you, all you have to do is go for it and apply all of these things in your day to day life. So if you want the crazy results of girls loving you for who you really are and dying to date you like I enjoyed, then buy this product, it is well worth the money.
Help other users find the most helpful reviews
Was this review helpful to you?
View Other Online Membership Programs