Personal Life Media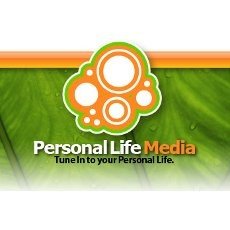 Personal Life Media is a multimedia lifestyle brand comprised of experts offering motivational programs, interviews, advanced techniques, and exercises. Via the website, couples can get help to improve their love lives, receive advice on the art of lovemaking, and more. As an online publisher, the site is a one-stop portal for ebooks, audiobooks, and video courses addressing physical, self-improvement, and personal growth.

Their digitally downloadable products consists of self-help content covering:

- Relationships
- Sensuality
- Life purpose
- Wealth creation
- Healthy aging

Personal Life Media states that their mission is to create more sensual and erotic lovemaking experiences for couples and to have more ecstatic experiences.

They also offer advanced sexual mastery techniques, private couple's communication skills, and "ignite your sex life" online home study courses.
Contents
Trademark Advice & Dating Systems
Be A Better Lover™
Personal Life Media is a trademark of Personal Life Media Inc.
Be A Better Lover is a service mark of Personal Life Media, Inc.
History of Personal Life Media
CEO Susan Bratton and her husband Tim Bratton (COO) founded Personal Life Media in 2007. The company was created out of their personal experiences in couple's intimacy workshops and having learned the importance of self-improvement and relationship development.
The experts behind Personal Life Media include:
Susan Bratton is an advocate for all men who seek to be better lovers. She is an award-winning speaker and renowned author of over 1,000 intimacy articles. She is the creator of the highly-acclaimed Revive Her Drive program, books, courses, and has been featured in the New York Times, CNBC, Playboy Radio, and other media outlets.
Sloan Fox is Personal Life Media's Sensual Ambassador. She helps clients to improve their intimacy and passion skills. She also helps them discover and rediscover their sexuality in order to spice up their sex life.
Tallulah Sulis is a sexuality coach educating men and women about the pleasures of their sexuality. She is also a somatic sexologist, Hakomi counselor, and female ejaculation expert. Her media appearances include Playboy TV, Penn & Teller, radio shows, podcasts, sex education films and British TV. Tallulah is the creator of several online programs.
Patricia Taylor, PhD – She is a leading teacher of Expanded Orgasm. She has released several programs and home study courses, a sex education video, published books, taught classes, and hosted experts in the field of enlightened sexuality on her podcast. She is a Certified Sexological Bodyworker and holds a PhD in Transpersonal Psychology.
At the start of 2013, Personal Life Media, Inc. unveiled a new website redesign with improved and easy navigation. The new site features free articles, how-to tutorials, live webinar invitations, new product reviews, expert advice, and couples' sex education exercises. It also included a makeover of all the complimentary ebook and audiobook downloads.

Books, Courses & Coaching from Personal Life Media
Help Us to Improve this Profile
The information in this company profile and wiki is verified by Dating Skills Review's Editors to be as objective, complete and close to the truth as possible.
Help us improve this profile of Personal Life Media by sending us any information you believe to be missing, wrong or lacking detail. Please state sources where possible to make our job easier to verify the correctness of the information.
Contact: [email protected]
"Listen In As We Share The Top Takeaways From The Best Dating Products Ever Created... Shave Years Off Your Learning Curve As You Discover What Really Creates Success With Women"
Here's just a few things we reveal in this info-packed interview:
The surefire products that are proven to work - based on 15+ years coaching men to dating success.
Why we dubbed this one product 'idiot-proof' and how it can transform a woman's reaction to you almost immediately.
Feel anxious about approaching women? Discover how to bypass that and set up a stream of dates with gorgeous women in as little as 20 minutes a week.
Dating Skills Review has been featured or quoted in: